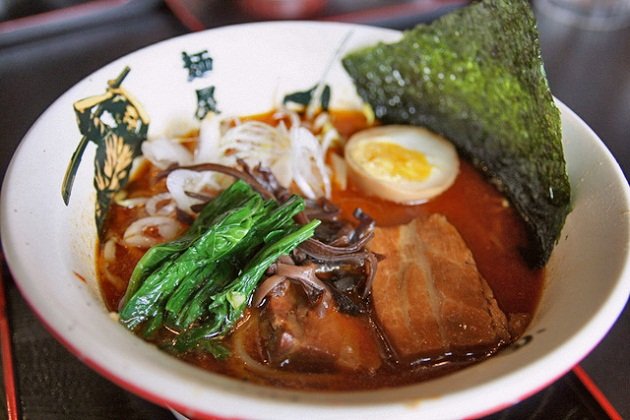 Menya Musashi: The Warrior & His Ramen Fix
By Catherine Ling - Monday, Apr 16, 2012
If you think the crowded ramen scene in Singapore can't take on any more newcomers, you'll be surprised, albeit pleasantly. Menya Musashi just opened here in early April 2012, but it's already creating quite a stir.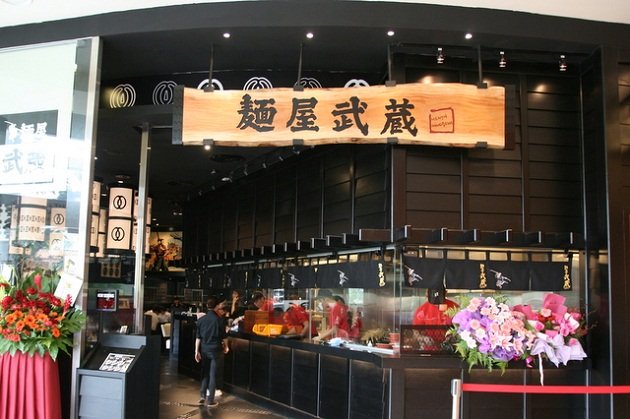 Menya Musashi is one of Tokyo's best-loved ramen chains, and its founder Takeshi Yamada is often considered in the same league as Ippudo's Shigemi Kawahara and Nantsuttei's Ichiro Furuya.
The shop is named after Musashi Miyamoto, one of Japan's most legendary and revered warriors (he who famously wrote "The Book of Five Rings"). Illustrations of samurai with swords drawn can be seen at the outlet at Raffles City. Its decor combines retro dark woods with modern chic lanterns and a splash of colour from Japanese kimono fabric draped around a large pillar. Perhaps a nod to Yamada's former background in the apparel business?
The menu, for now, is limited to a few key items. Soup noodles come in a choice of three broth flavours (white, black or red). The ones with buta kakuni (stewed pork belly) cost S$14.90, and those with chashu S$12.90. The porky flavours come through strongest in the full-bodied white soups.Fermented onions and fried garlic conspire to make the black broth a sweetly heady concoction.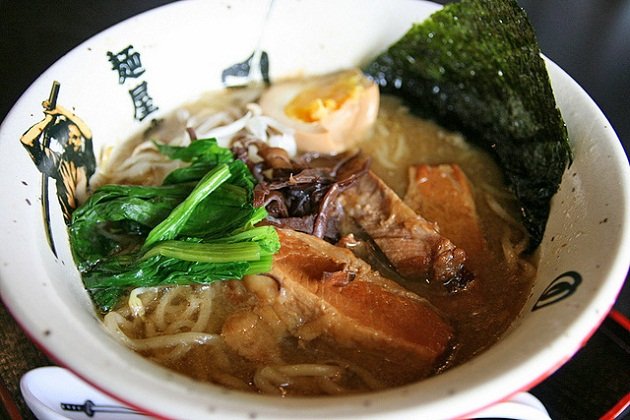 For the chashu, the meat slices are much thinner than the usual buta kakuni.The chasyu is good but I just wish there were more slices!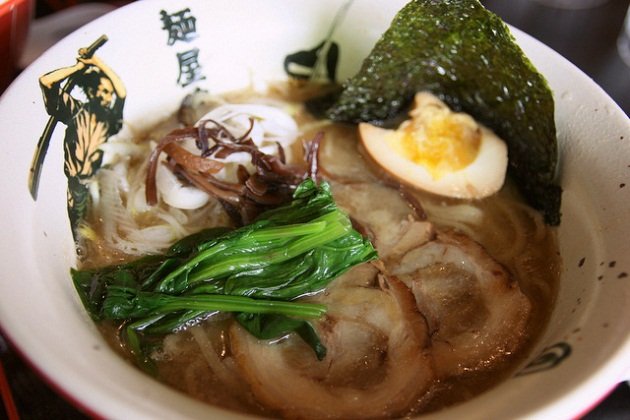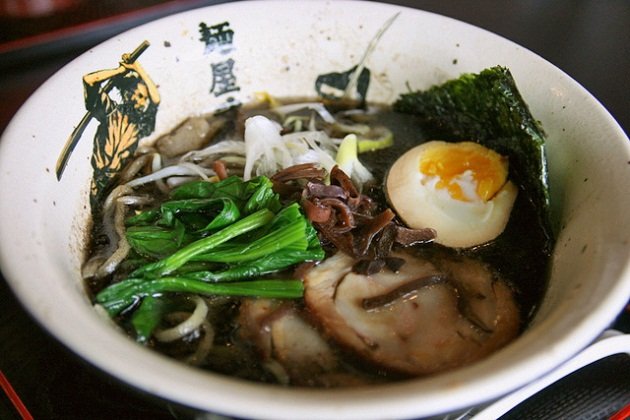 Each bowl also has half a runny boiled egg, beansprouts, sliced leeks, spinach, wood ear fungus and seaweed.
The signature Tsukemen (S$13.90 opening special, usual S$14.90) or dipping noodles, comes with a free "upsize" or up to five multiple portions of noodles (but sharing is discouraged for obvious reasons).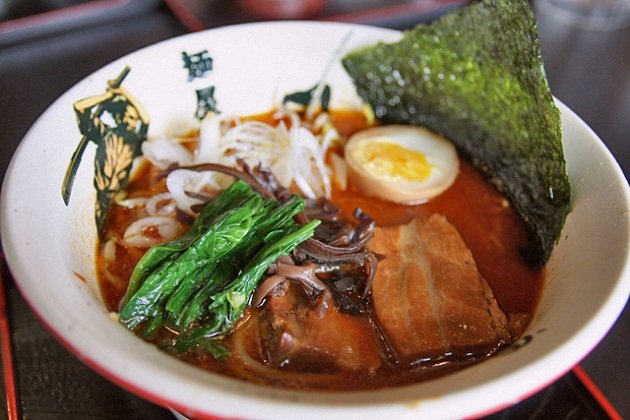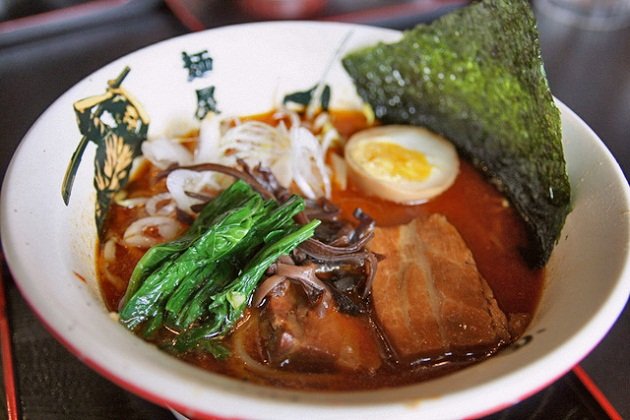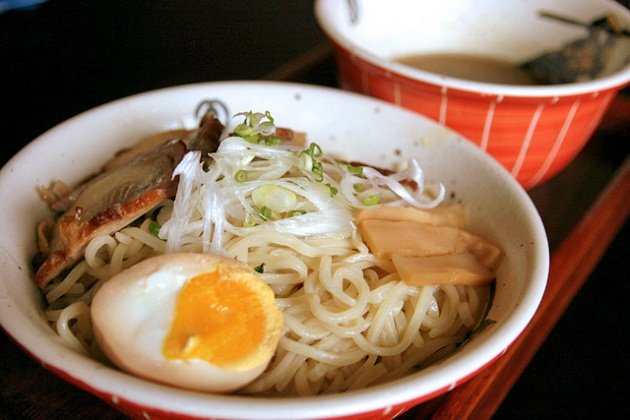 This is a 2x noodle portion (refer to image above), which is actually pretty large (the bowl is quite deep). You get three flavours of dipping sauces – white, black or red – which are essentially highly condensed (and salty) soups. Dip and slurp away!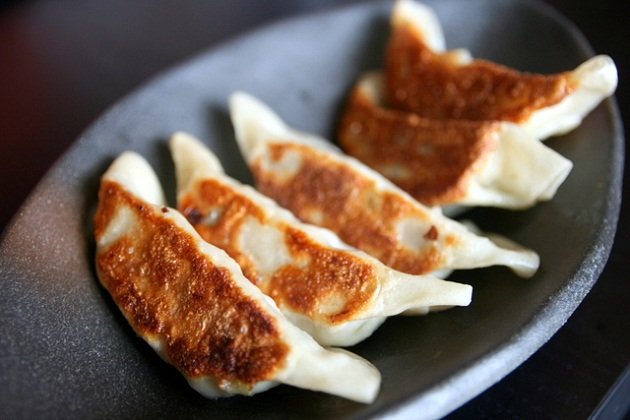 In general, Musashi stands out not just for its boldly robust broths, but also its noodles, which are slightly more chewy or springy than most ramen noodles. We had a cheery Japanese serving staff who spoke English very well. It all added up to a merry experience, one worthy of warrior pride.
Menya Musashi
#01-16 Raffles City Shopping Centre
252 North Bridge Road
Singapore 179103
Tel: +65 6336-6500
Open daily 11:30am-10pm