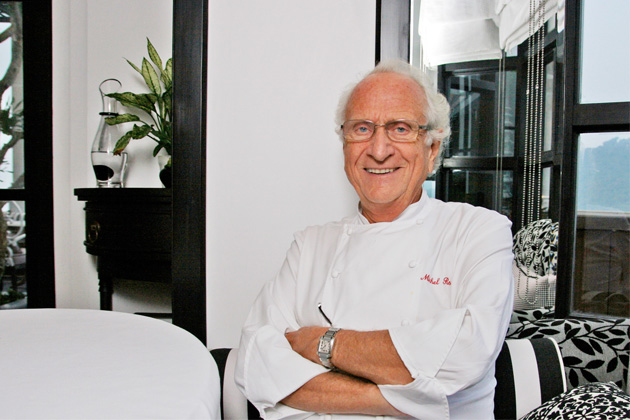 Michel Roux Brings French Fine-Dining to Vietnam
By Catherine Ling - Tuesday, Nov 12, 2013
French-born Michel Roux, 72, and his brother Albert, are iconic culinary legends who helped bring the UK out of the dining dark ages with Le Gavroche, the first restaurant there to win three Michelin stars, and The Waterside Inn, which was the first restaurant outside France to hold three stars for a period of 25 years.
Michel Roux looks set to do the same now, in Vietnam, with his first global outpost La Maison 1888 at the luxurious InterContinental Sun Peninsula Resort in Danang, Vietnam.
"If I was 40, I would move to Asia," says Roux. He thinks Europe has reached the best it can do, but Asia holds much more promise. When he first came to Vietnam some years back, the youthful population and vibrant energy made him take note.
"I love young people. They are like sponges, very eager to learn, and very open-minded," says Roux. "Vietnam has seen a lot of misery and suffering. But they have turned the page, and are ready to move on."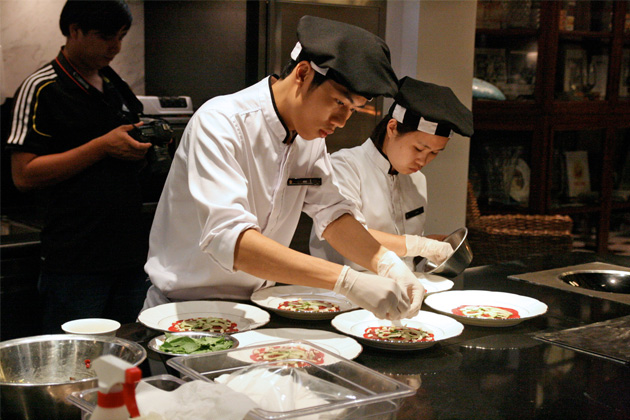 He is particularly enthused about how his local kitchen staff are today whipping up French cuisine when 10 months ago, they barely knew how to wield a prep knife properly. Although rapidly urbanising, Danang in central Vietnam is not a wealthy town. Few locals have tasted fine French cuisine, much less know how to make it.
"It is very rewarding to see the results. Yes, it was a challenge when we started. The local staff are doing very well, if not sometimes better than some of my own chefs!" says Roux, absolutely beaming with pride.
This surely is high praise. Roux has trained thousands of chefs, including Gordon Ramsay and Marco Pierre White. Having famously dissed Gordon Ramsay, how will he ensure that the local staffs here meet his high standards?
"Gordon is a good chef… but he is not one of my best," he clarified firmly in his deep baritone voice. For La Maison 1888, he has transplanted some experienced members of the team from The Waterside Inn to anchor and train the local staff.
These include Manager Matteo Portioli and head chef Stéphane Colliet, sous chef Bastien Lhabitant and pastry chef Stéphanie Aubriot. He himself will be visiting every two to three months to work with the team on menus and quality control. Maintaining consistency will be his key focus.
Roux believes La Maison 1888 is capable of operating on a one-Michelin star level. Anything more may take two to three years to achieve.
But are Michelin stars still relevant today?
"Not as it used to be 20 years ago and certainly less so for the consumer," he admits without hesitation. "Because these days you have so many other restaurant guides, blogs and so forth. But for chefs and for the trade, yes, it is important; it is still a mark of recognition and achievement."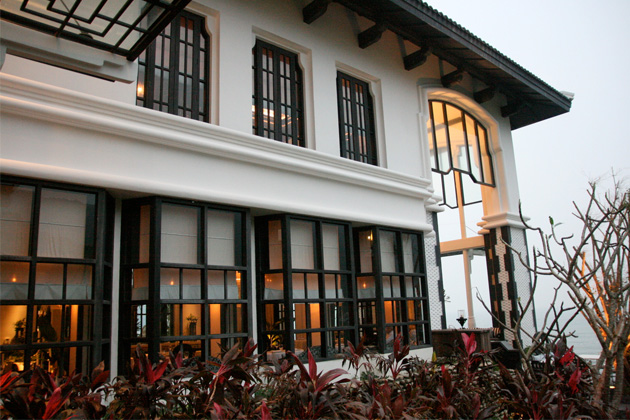 La Maison 1888 was built in the style of a lavish plantation mansion, complete with a fictitious story of a family with two brothers and a sister. Resort architect, Bill Bensley, went to town designing the place complete with themed dining rooms – a Travel room filled with curious Michel acquired in his many travels, an Accountant's room and a sultry Madame's boudoir. The Buffalo Bar and elegantly cosy main dining room complete the two-storey mansion.
What about the food? It compares admirably well considering the team with newly trained local talent is less than a year old. It is pretty similar to the standards of French fine-dining in Singapore. The bigger appeal, however, will be the opportunity to try signature dishes from The Waterside Inn such as the pan-fried lobster medallions with a white port sauce and ginger flavoured vegetable julienne (VND1,785,000 or about USD85), and Warm Grand Marnier souffle enhanced with poached cranberries (VND378,000 or about US18). Perhaps you may catch a glimpse of the famed chef when he is on tour there.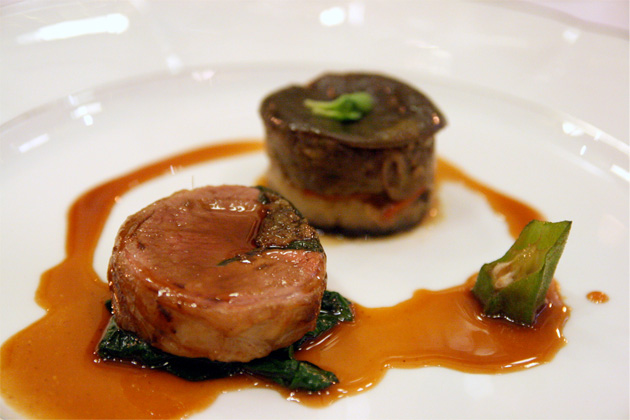 La Maison 1888 has also started Chef's Table dinners (up to 10 diners) with an up-close view of the kitchen action, and they also offer private cooking classes for classic French dishes like duck l'orange and souffle.