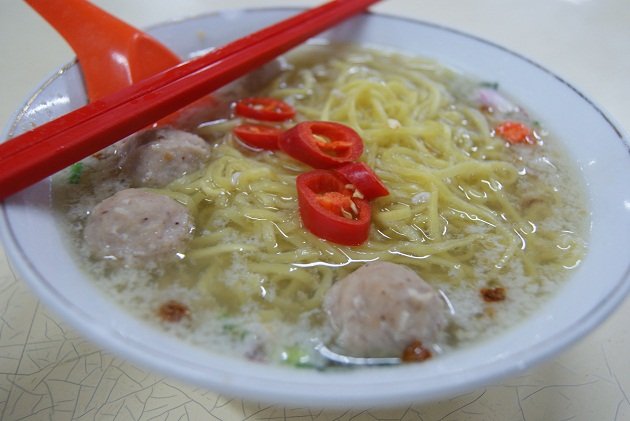 Midnight Makan In Bedok
By Lorraine Koh - Friday, May 25, 2012
If you're a hard-core foodie, you might count midnight suppers as one of your main meals of the day. Or perhaps you might get sudden hunger pangs at night and not know which places open late at night. If you live in Bedok in the eastern part of Singapore, you are in luck. There are many places here where you can catch a late night meal. That might not have been so as Fengshan Food Centre, traditionally a hub for all manner of midnight makan madnesss, closed down for renovations in February 2012. Thankfully, most of the midnight makan stalls have shifted to the temporary market, nearby and the main market is scheduled to reopen in early 2013. That and some other hidden gems still make Bedok one of the top spots for late-night eating. Here are five places for you midnight supper addicts to check out.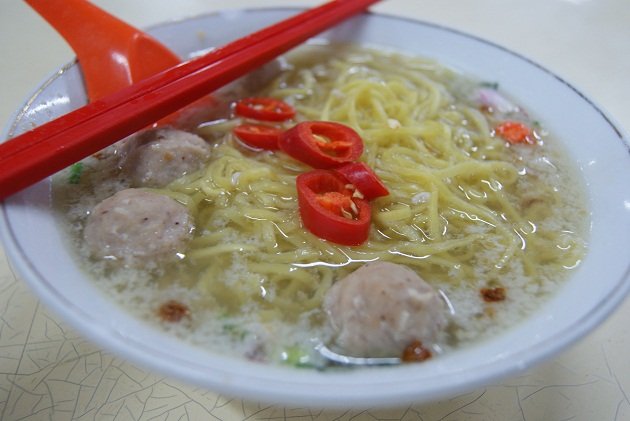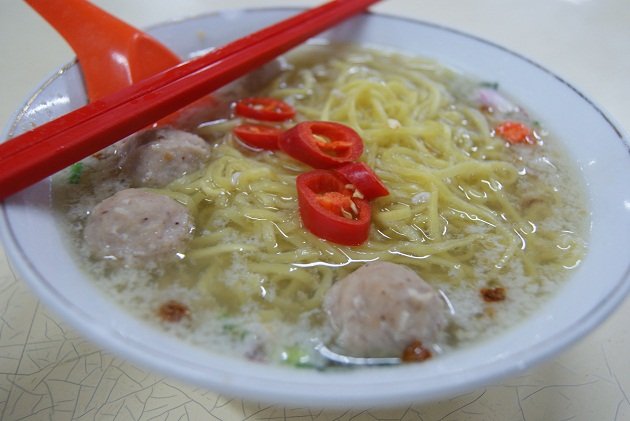 Bak Chor Mee
With bak chor mee (Teochew minced meat noodles) is arguably the most popular dish in Fengshan Food Centre and the temporary market has two stalls that open past midnight. The noodles at one particular stall, Xing Ji Rou Cuo Mian, are soft and springy, and we like the pork balls which have a nice texture due to the tee po dust (dried flat fish) that they add. The broth is full of pork flavour and the dish comes with generous portions of soft minced meat.
Xing Ji Rou Cuo Mian Fengshan Food Centre Temporary Market In front of Blk 84, Bedok North St 4. #01-50 Opens 4pm-1.30am, Closed Mon.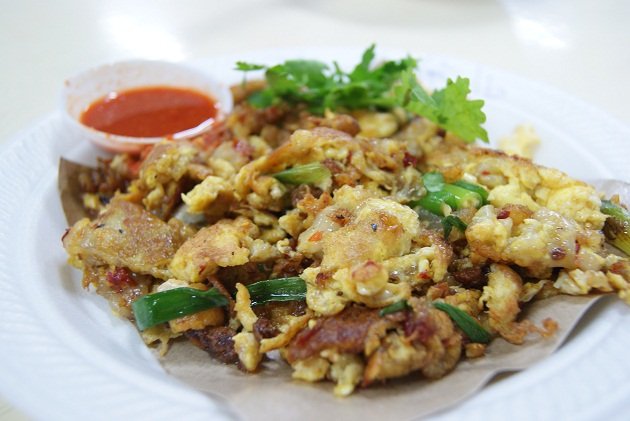 Orh Luak/Orh Jian (Fried Oysters)
This fragrant oyster omelette is soft and gooey, with crispy textures from the fried egg mixture. They are quite generous with the oysters and the sour chilli cuts through the richness nicely. A small portion can be a bit much if you're eating alone, so bring along some makan khakis.
Bedok North North 85 Fried Oysters Fengshan Food Centre Temporary Market In front of Blk 84, Bedok North St 4. #01-47 Opens 24hr.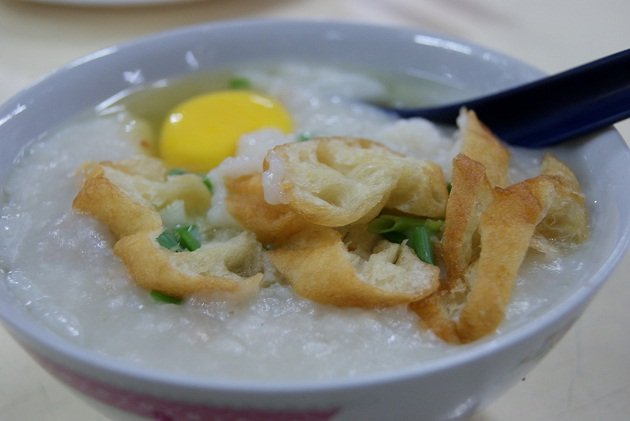 Pork Porridge
In true Hainanese tradition, the porridge falls somewhere in between the silky smooth Cantonese version and the whole grain Teochew version with lots of water. The stock is marvellously robust and flavourful and it comes in the usual varieties of century egg, pork, chicken and fish. Add an egg if you want a creamier sensation. The owners make it on a per-pot basis, so expect a long wait.
Chai Chee Pork Porridge Fengshan Food Centre Temporary Market In front of Blk 84, Bedok North St 4. #01-72 Opens 5pm-2.30am
Local Coffee
Business at Rui Xing Ka Fei Cha Shi starts at a curious three o'clock in the morning and is an ideal place to round off your Bedok supper trail if you start at 12 midnight. This stall draws quite an impressive queue and you can smell the coffee aroma from afar. The owner tops the coffee with evaporated milk before serving and the smoky and robust brew is thankfully free of the usual overly bitter and sour aftertastes that plague a lot of local coffee.
Rui Xing Ka Fei Cha Shi Blk 216 Bedok North St 1 Market and Food Centre Opens 3am-10.30am, Closed Alt. Mon
Roti John
Simpang Bedok is another popular late-night hangout and the whole area has a kampung (Malay village) vibe to it. Spize is a favourite, especially with the Gen-Y crowd and its revamped Roti John is a big draw. It was voted "Best Roti John" in Singapore on the local television show, Selamat Pagi Singapura on MediaCorp's Suria channel in 2001. The almost foot-long dish is packed with ingredients that veer away from the traditional version: mutton, melted cheese, mushrooms, a tangy barbeque sauce, plus you can order extra cheese with it.
Spize The Supper Club 336 Bedok Road, Bedok Shopping Complex Opens 2pm-4am