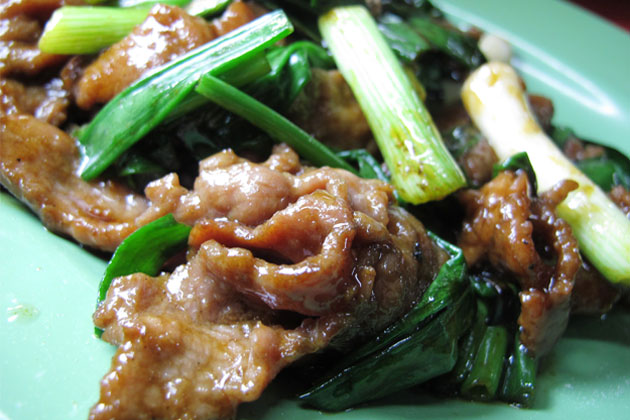 Mitzi's Is Back
By KF Seetoh - Monday, Mar 17, 2014
"I can't put out all my menu items here as the place is small and equipment is limited", and Ha Chye adds, "The customers here are heartland Chinese folks who want basic, inexpensive food, so the fancy abalones and sea cucumbers are out." But for that little 8-by-8 feet hawker stall he now helms, the offering is impressive. The menu has 51 items, all ready to be done a la minute, hot, fresh and in your face. His trusty long time assistant and super order taker "Ah Ling", piqued me with a strange " here, got business also cannot do" and she explains how all her neighbouring stalls all have their own set of long time regulars and there are not enough seats nearby to cater to everybody. "So that's why we are looking for another stall in a quieter corner of the hawker centre to relocate", she says. One spot they are eyeing is around the "Paradise Garden" area, which is a little obscured from the main crowds but nevertheless has some top hawkers hidden in there. It gets quiet especially in the evenings and Mitzi's old regulars can easily fill the area and they hope to get a bigger stall or two, so Ha Chye can dish out all his old Mitzi favourites, like their famous Buddha Jumps over the Wall soup.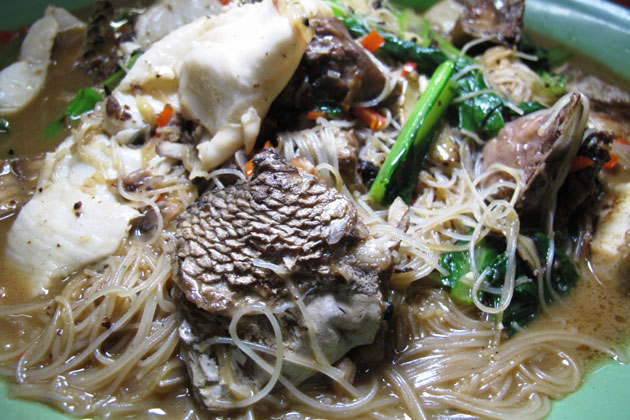 When he dished out his braised duo fish (sliced and belly) beehoon, the intense wok hei took all my table manners away – I wanted to devour it pronto, as if I was eating alone. I love the seared bits of black beans bits littered in the sauce. Ditto for the hor fun – he would fry the noodle sheets on the spot before dousing it with the sauce and ingredients, unlike many that has this done in advance. To test (not as if I had to) if the power of the wok heat was intact- we had the sliced beef with spring onions and also the frog leg version.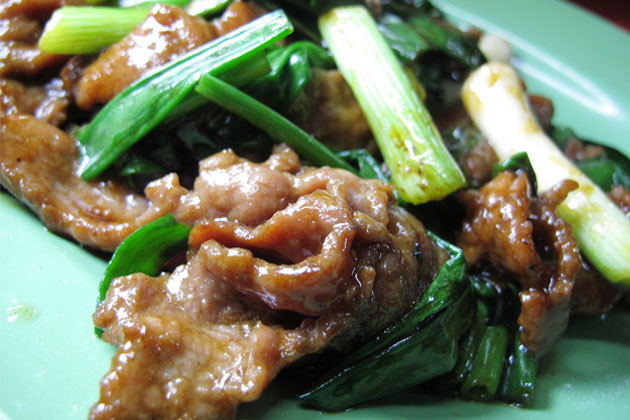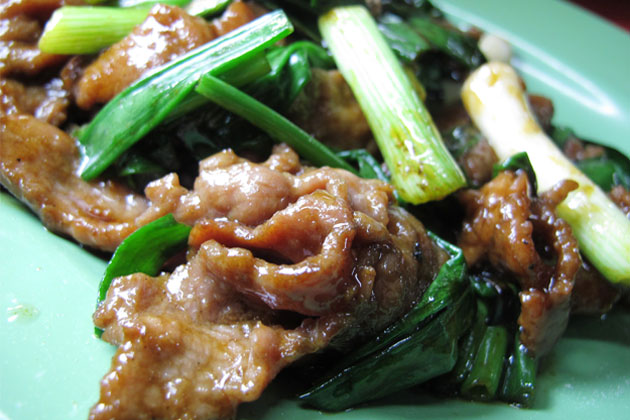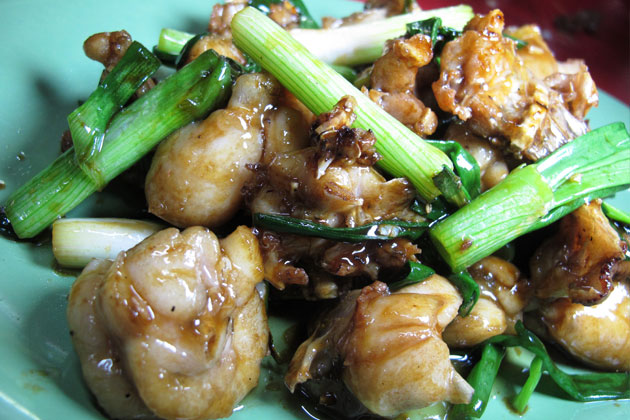 Both were spot on, it was fresh and the beef was smoothly and softly rendered, but I noticed the salting was inconsistent, perhaps due to the overwhelming demand on that little kitchen and that one chef, Ha Chye. Overall, it's low on salt as I sense many older customers there tend to make this request. However, the star dish of the evening was the mustard leaves with eggy crab sauce. The soft bittersweet crunch of the greens went so well with the lightly salted egg-crab sauce (that tasted like crabs, not some seafood stick).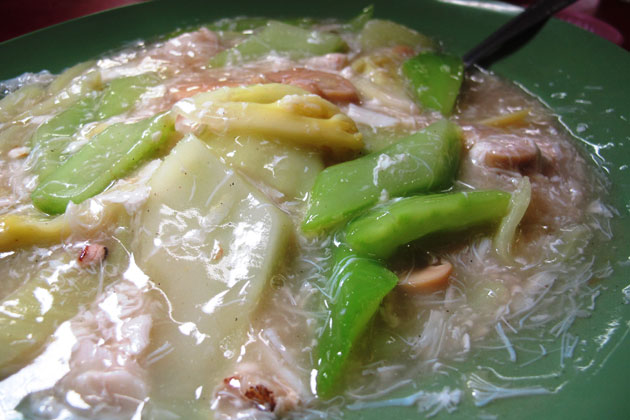 Welcome back, Ha Chye.
Mitzi's
Blk 335, Smith Street, Chinatown Food Complex
#02-153
Hours : 11am-2.30pm/ 5pm-9pm (Closed on Mondays)