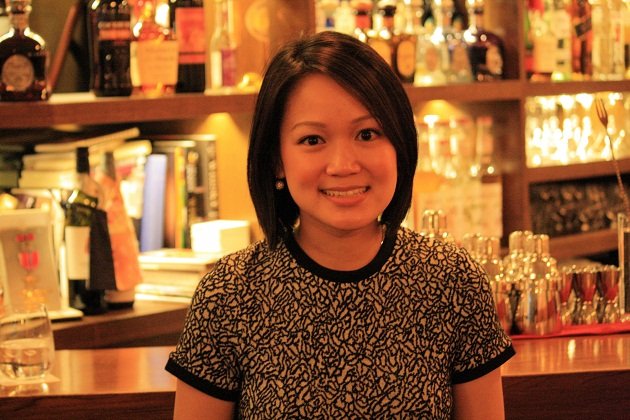 Mixed Up Stewardess
By Francis Kan - Wednesday, Aug 15, 2012
The path to setting up a business is rarely a smooth one, but the co-founder of newly-opened bar Jigger & Pony on Amoy Street found hers littered with brush-offs and cliff hangers.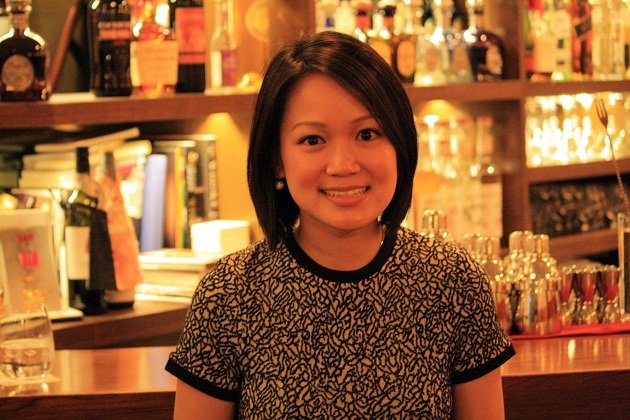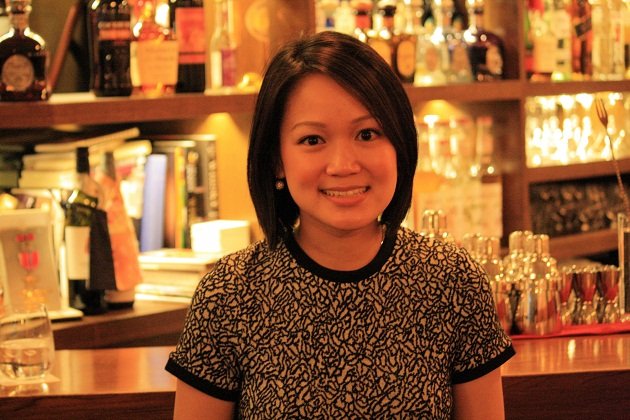 Gan Kwok Yee, a 28-year old former Singapore Airlines stewardess, took one and a half years and numerous rejections – including six on Amoy Street alone – before she secured her current location opposite Telok Ayer Green. The 65-seater shophouse space, which previously housed an art gallery, now serves up classic cocktails using traditional Japanese bar tending techniques.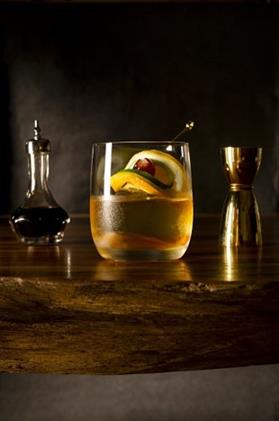 Weeks before officially opening in May, her resolve was tested once again when a truck carrying her custom-made Suar wood table from Indonesia that would serve as the bar's centrepiece,literally fell off a cliff en route here in Jakarta.
Thankfully, there were no serious injuries, apart from one broken table and some frazzled nerves. The delay in getting a new table made meant that Jigger & Pony opened looking conspicuously sparse.
"When we opened the place looked very empty," Gan recalls with a chuckle. "It seemed like a very big problem at the time, but we rationalised that we still had to carry on and operate."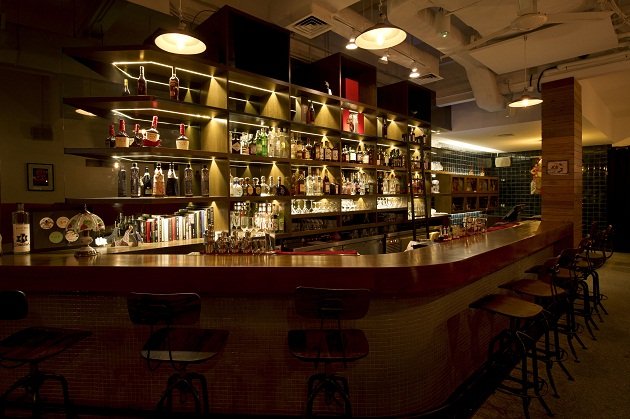 The seed of her idea for Jigger & Pony – which is named after measuring devices for cocktails, lay in her love for throwing house parties laced with mojitos and lychee martinis. But its flowering came during her six-year stint with the national carrier, which saw her drawing inspiration from bars in Tokyo and Madrid. From the two cities spawned a cross-cultural concept; one that mixed meticulous bartending techniques and classic drinks with a European hospitality.
"I've always wanted to open a meeting place which wasn't pretentious where people could come in and feel comfortable in. We focused on classic cocktails because the history and the romance intrigues me," she says. The bar's most popular order is the French 75, a refreshing mix of gin, lemon juice, sugar syrup and sparkling water.
While Gan – who is also general manager but does everything from wiping the tables to hand pressing juice – acts as gracious host, head bartender Anthony Zhong plays the role of a mixologist. The veteran practitioner trained for four years at Coffee Bar K in Tokyo and Singapore, and was last the head bartender at CUT by Wolfgang Puck at Marina Bay Sands.
His showy technique is more than just mere performance. For instance, Zhong hand-cuts all the ice used in his creations, discarding the bits bearing impurities and leaving the purest pieces to cool the meticulously crafted cocktails.
The wait for your tipple may take a little longer than at your garden variety drinking hole, but to the establishment's growing number of patrons, the wait is well worth it. Only in its third month, the bar has already garnered a group of regulars, including a former U.S. military personnel who donated his war medals to be displayed at the bar.
Customers are mainly locals, either white collar types from nearby Raffles Place or their creative counterparts who work along Amoy Street, and a smattering of expats. An Apertivo menu is served during happy hours, comprising of lighter cocktails accompanied with snacks. Eschewing the deep-fried staples of typical bar menus, Jigger & Pony offers lighter bites with a European flavour, including buffalo Mozzarella Tartine and Mushroom Crepes.
While it's still early days the newest bar on Amoy Street is off to a good start, reveals Gan. "We are happy to see returning faces. They are no longer just our friend and family. The customers that walk in once are now coming back regularly on their own."