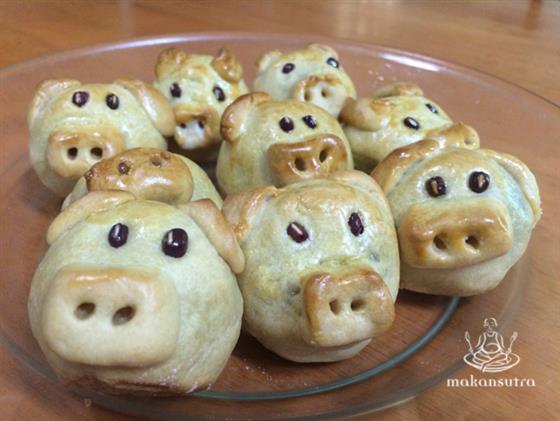 Mooncake Piggies – A Simple Recipe
By Victoria Lim - Friday, Sep 16, 2016
The mooncake craze has descended upon us yet again. With every passing year, the prices of mooncakes go up and up – we have noticed a particular brand of very delicious and homey mooncakes has gone up from $60 to $80 over the span of five years. So why not for this year, bake your own mooncake Autumn Festival goodies, save some extra money and have loads of fun spending some meaningful hours this weekend making some old school mooncake piggies.
We got our hands dirty with Madam Wong Li Nap, a retiree who now helps out at an old folks' home. She showed us a fuss-free, easy recipe that everyone and anyone can follow.
Mooncake Piggies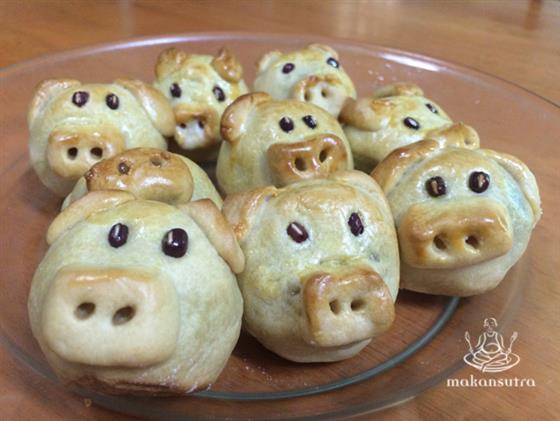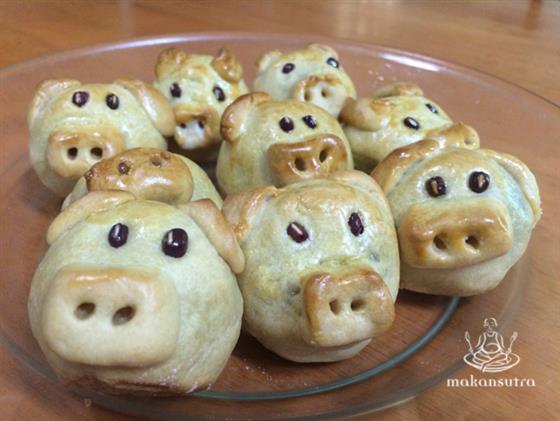 Ingredients (makes 18):
155g Plain Flour
34g Cake Flour
2 tablespoon Oil
120g Golden Syrup
For Filling:
300g Red Bean Paste/Lotus Seed Paste
50g Dried Cranberries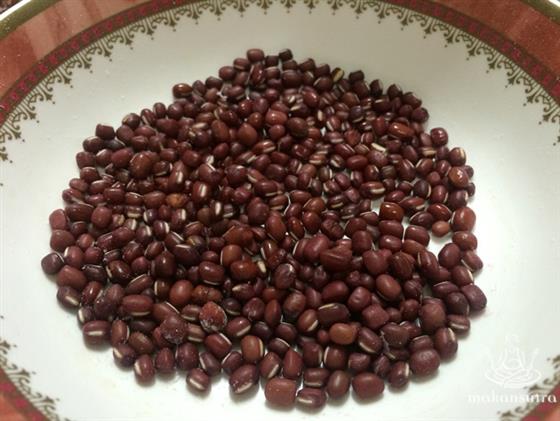 For Egg Wash:
1 Egg Yolk
1 teaspoon Water
½ teaspoon Sesame Oil
Method (Egg Wash)
1) Mix the egg yollk, water and sesame oil together
2) Set it aside for later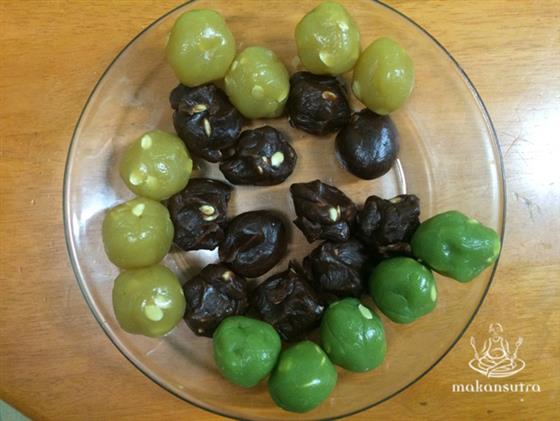 Method (Mooncake Piggies)
1) Sift the cake and plain flour together.
2) Combine the golden syrup with vegetable oil and egg yolk well
3) Mix the sifted flour and golden syrup mixture well. Knead slightly, wrap with film and set aside for 30 minutes.
4) Combine the dried cranberries together with the paste
5) Divide the dough (17g each) and red bean paste or lotus seed paste (27g each) into 18 portions.
6) Wrap the paste with the pastry and roll into a ball.
7) Craft out the piggy with snout and ears and eyes..have fun here!
8) Preheat oven to 180C. Bake for 10 minutes
9) Remove the piggies from the oven and let it cool for 5 minutes. Then brush them with the egg wash
10) Pop them back into the oven and continue baking for 10 minutes until the mooncakes turn golden brown.
Some kitchen hacks: You may add in any dried fruits to your heart's desires, just be very careful with the measurements. For a fuss-free and easy way to craft out the features, use a toothpick. Before popping the piggies into the oven, spray a very thin layer of water on surface to avoid cracking surface.