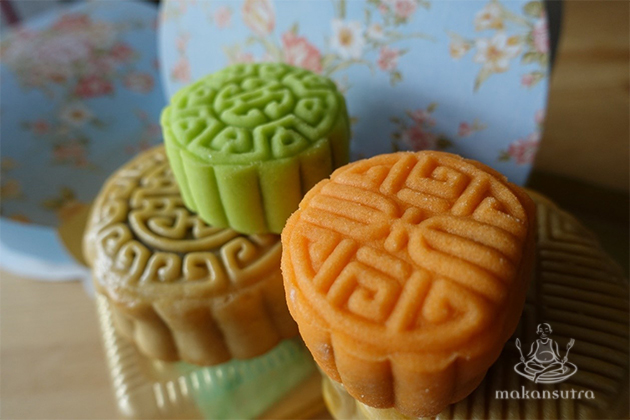 Mooncakes Democracy
By KF Seetoh - Wednesday, Sep 20, 2017
This mooncake season is really a good reason for me to tell more tales about the uncoloured, unbiased, non-ageist and truly multiracial culture of our makan culture. Nothing can stop anyone from selling anything right to anybody. You don't need to be giant food company, listed, famous or otherwise to hawk great fare. Sure, food should evolve and it has to be clever, not just…new. Think Bak Chor Mee, Teochew Bak Kut Teh, Roti John, Sup Tulang etc…It was created by sheer desperation and determination to succeed and today, they are some of Singapore's heritage culinary icons.
We are in the midst of the mooncakes season and again, watching and observing what's being offered here in Singapore, I can see clearly the democracy of our beloved food culture. Check these interesting yet familiar mooncake concepts made by a home cooks, a hawker, a pastry shop and a list company- status you won't really be bothered with because good food is class-less.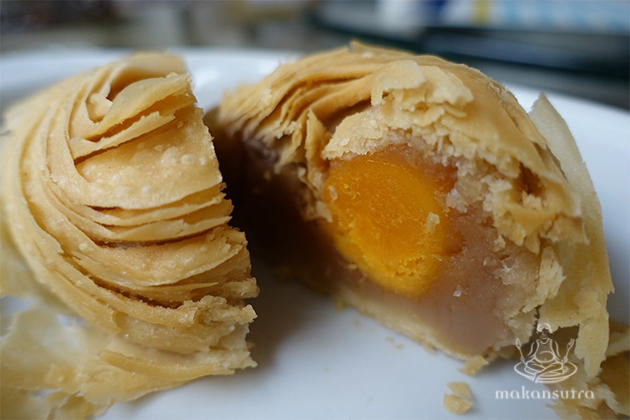 1/Teochew Orh Nee Mooncakes from a hawker (Wang Wang curry puffs), #01-126, 51 Old Airport Road (Food Centre). 10am-9pm, closed Mondays
This is from curry puff hawker, who without much effort, doles out this beautifully flaky "shell" fried Teochew Orh Nee (Yam Paste) mooncake with salted egg yolk. This was the rage back in the 90s when a hotel in Orchard Road offered it. The queues for them were like the bak kwa queues in Chinatown during Chinese New Year.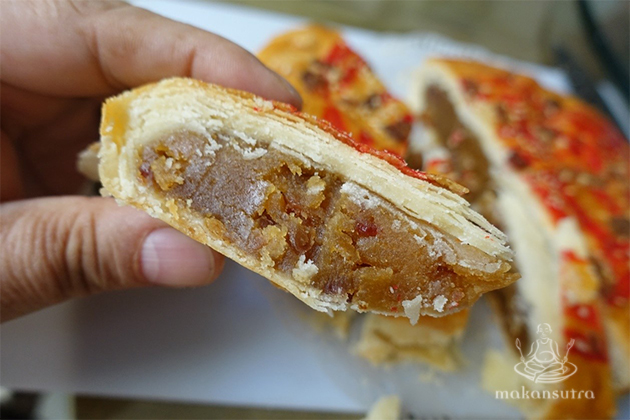 2/ Teochew Bak Kwa Mooncakes from Pine Garden with Bynd Artisann (Bakery), Blk 520 Ang Mo Kio Ave 10, #01-2369. Tel: 6457 6159.
They use a sweet bean paste plugged with wicked bits of bak kwa baked in a flaky Teochew style pastry. Those bak kwa bits are such a delight and you yearn for them with each bite you take. They come is family sized mounds.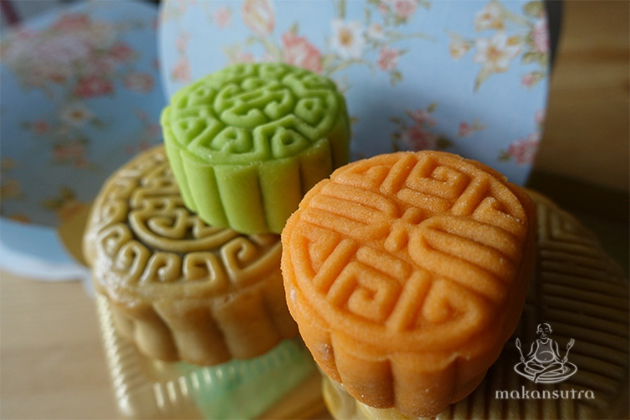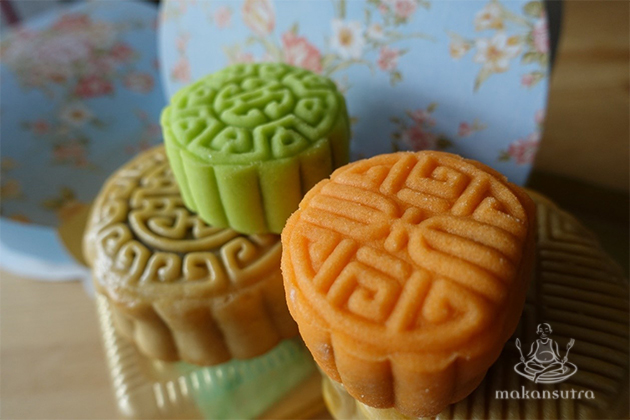 3/ Halal Mooncakes from Heiraz Bakery (halal cake shop). 116 Changi Road, 01-23. Tel: +65 96380149.
Now, they come halal, so everyone can enjoy it and they are clever with flavours. Think Durian Lempuk, Café latte, Cempedak and Vanilla Lime (this one is a lovely twist). They aren't all sweet at all and the coffee and Cempedak versions are some of my favourites
4/ The Chuao Criollo Chcocolate Liquer Collection from Empire (Exquisite Boutique Food Company). Basement of Takashimaya, Orchard Road, Mooncake Fair. Daily till Oct 4th 2017.
They are the folks behind the very exclusive Empire bak kwa, meant only for member customers. They place a ball of this very exquisite (one of world's most expensive) chocolate dipped in liquor, ranging from fine whiskeys to premier champagne and sake. The bean paste is made with organic lotus seeds. The price tags start at $78 and hits a high of $338 per box and if you're wondering- no they don't permit free sampling at the booth.
5/ The Yuan Yang with Salted Egg Yolk (Thye Moh Chan by Breadtalk, listed F&B Company). Chinatown Point, 133 New Bridge Road, #01-45/46, Singapore 059413 Tel: +65 6604 8858 Operating hours: 10am – 10pm daily.
This version, not originally offered by the old defunct Thye Moh Chan (which was acquired by the Breadtalk Group) is very moreish. I have had similar versions of this in Malaysia and they also put pork floss, savoury sweet mung bean paste and salted egg yolk inside. They flaky Teochew crust holds the whole show very well and does not steal the thunder from the fillings. Very lovable and easy to like.