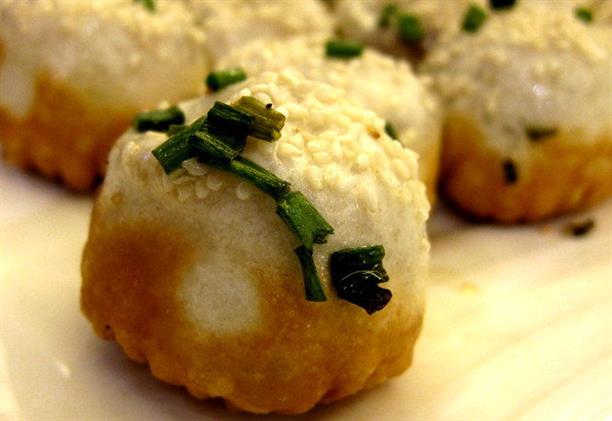 More Than Just Xiao Long Bao
By Tiantianchi - Friday, Jun 21, 2013
Shanghainese cuisine, also known as "Hu cuisine 沪菜" is not as popular as Ye or Cantonese cuisine in Singapore, safe for their snack items such as xiao long bao. This could be due to the intricate cooking method or perhaps its sweet, oily and rich taste. Shanghainese more popularly introduced to Singapore about 20 years ago, catering to a more travel-savvy and food conscious Singaporean, and Chinese immigrants who miss their home cook food. However, good Shanghainese restaurants remained few and far between here, and are usually expensive. Pudong Kitchen has been a little secret that food connoisseurs as well as expats and immigrants from Shanghai kept. According to them, this is the closest they can to home and has a good range.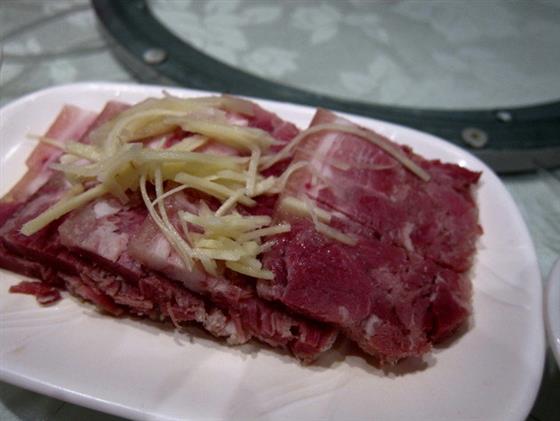 We started with a selection of cold dishes. The cold trotter aspic sliced thinly unlike the chunky Teochew version tasted of more meat than gelatine, delightful yet light. The Shanghainese drunken chicken has so much wine, it could almost get you drunk. Many also love the smoked fish, which is actually deep fried and seasoned with a sweet brown sauce.
One of the popular cooking techniques in Shanghainese food is red braising (红燒)and over here it is executed excellently with almost all kinds of meat but predominantly pork. Many people know their braised trotter, Dongpo rou and eight treasure ducks but we were wowed by 2 lesser known versions.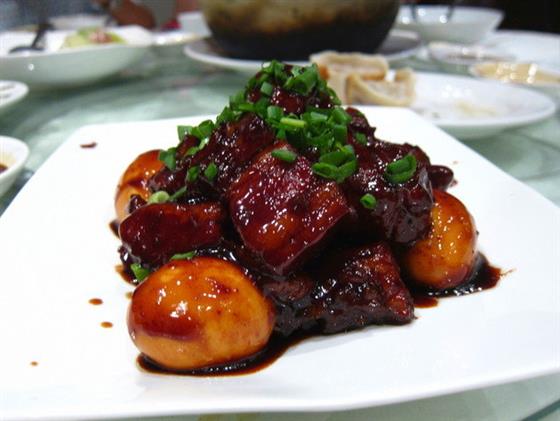 The red braised pork belly (红燒肉) is done in a much bolder manner. Sweet, unctuous yet with an umami savory flavor, it is a hit with us. They served it together with kampong chicken eggs – smaller, and flavorful. This is a dish that calls for some buns or better still, their scallion pancake. Shaped like our coin prata, crispier with a subtle fried scallion aroma, it was a perfect match for the rich sauce.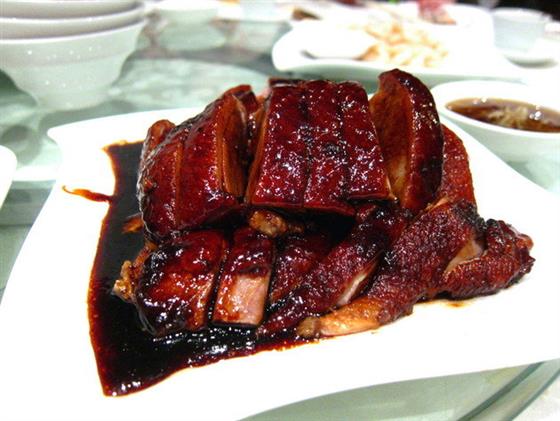 Much rarer is the sweet sauce duck (酱鴨). Only made on ad hoc basis, It is best to call ahead to check if available. It looks just like ordinary stewed duck but with a roasted smokiness. The meat is succulent and it is served on a thick, caramelized soy sauce. A perfect match, just like sweet sauce on Peking duck slices. We were glad we have more of the scallion pancake to go with this.
Shanghainese food is not just about being sweet and oily. They can do delicate and minimalistic styles like a simple sautéed river prawns. It needs a very skilled cook to get this right. Some do it with snow peas; some with tea leaves but the prawns have to taste fresh, crunchy at the same time delicate and the accompanying ingredients must not overwhelm it. When available do order the stir fried shingled hedgehog mushroom (or Tiger Paw mushroom虎掌菇) with green pepper, beansprouts and shredded pork. The mushroom is refreshing, fragrant and tasted fine and spongy, almost marshmallow like, an appealing contrast with the dry and lean shredded meat. Alternatively try the morchella (羊肚菌) with chicken soup. It is very robust and intense, intricately fragrant with just a slight tinge of herbal flavor.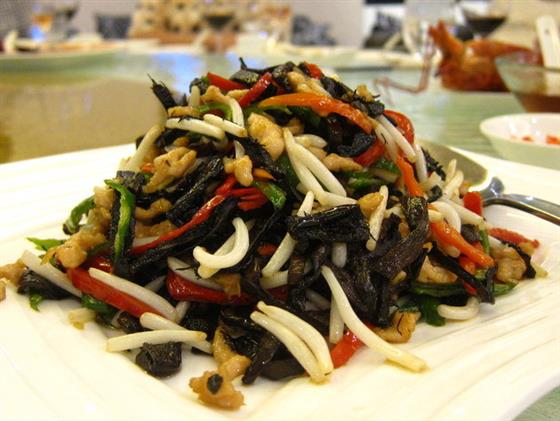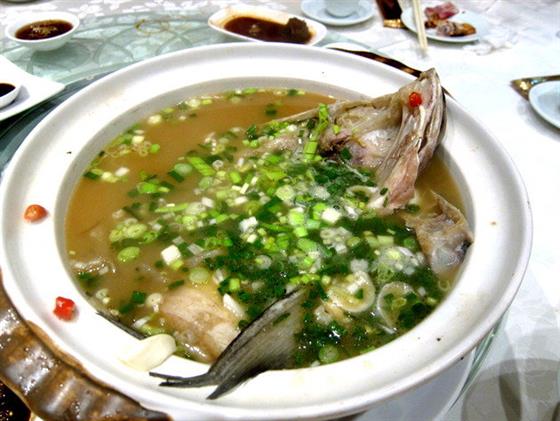 Strongly recommended is the Boiled fish head with noodle sheet and beancurd skin (粉皮鱼头) too. Big head carp fish head is boiled in a rich stock with noodle sheet and beancurd skin. Looks simple but this is a pre-order item as it needed an hour of boiling. The result is fine silky meat; almost brittle bones that you can chew on to extract the marrow goodness with a resultant sweet and flavorful broth that is so well absorbed by the translucent noodle sheet and beancurd skin.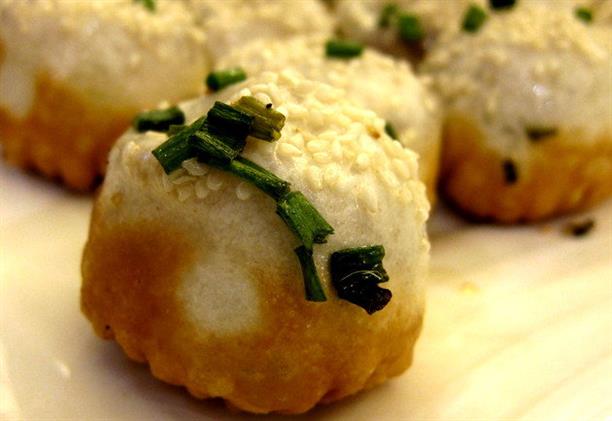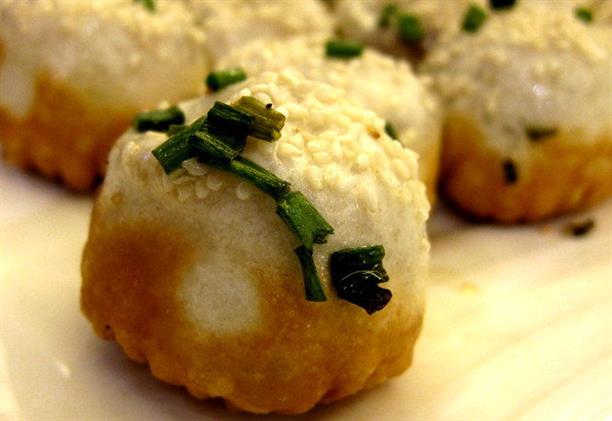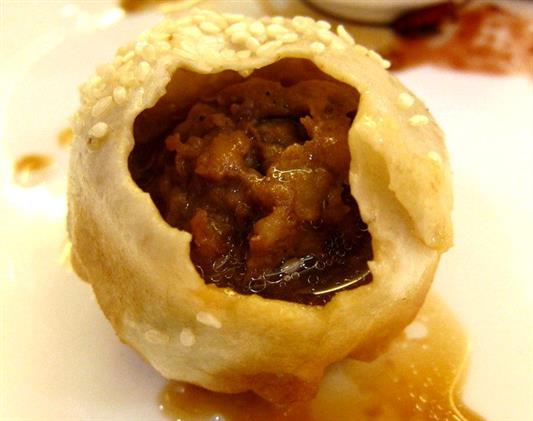 Many love their Xiao Long Bao but if they know better, the sheng jian bao (生煎包Pan fried bao) we felt was more superior. It's basically a meat filled steamed bun, pan-fried first and then water added to steam the bun. Therefore the upper part of the bun taste like a steamed bun with some toothsome gumminess while the bottom is delightfully crispy, very similar to guo tie (pot sticker). The meat filling is loaded with cold pork gelatin and melts into soup when cooked. When eating this you got to take care that the pippin' hot and tasty juice does not spurt out like when eating a Xiao Long Bao. This is possibly the best Shen Jian Bao we have eaten in Singapore and they only serve this on weekends.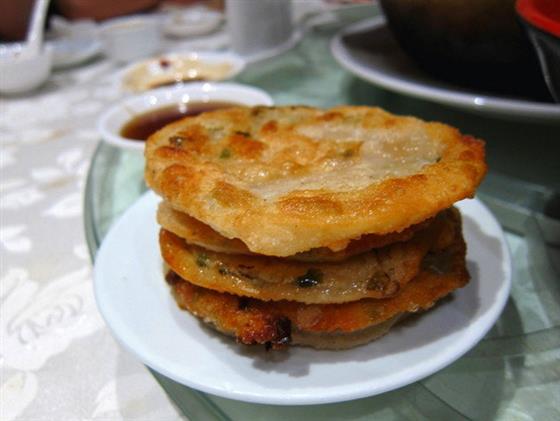 There is much to discover in this restaurant and if you just look at their regular menu of the perennial Shanghainese dishes, you just might miss some good stuff. As with almost all restaurants, build a good rapport, smile a little more and you might be rewarded with some special dishes that are not found on the menu. Now, I am thinking of how to convince them to make me a preserved crab in wine lees, an impossible to find dish in Singapore but so common in Shanghai.
Dining here is relatively cheaper than other higher end Shanghainese restaurants of the same standard. A meal for 10 rarely cost more than $40 per person (depending on what items you order, or course).
Pudong Kitchen 上海浦东小馆
271 Bukit Timah Road
#B1-02, Balmoral Plaza
11:00am- 2.30pm, 5.30pm- 9.30pm
Tel: 67328966