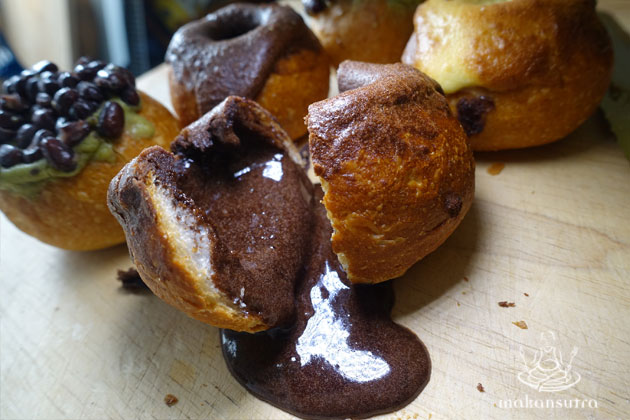 Mr Baguette: Bread Balls of Fire
By KF Seetoh - Monday, Apr 04, 2016
"If you don't evolve and change, you die!" and that was what made my conversation with roti hawker Kent Wee, that much more interesting. It's not just any roti like the stuff this Singapore PR (originally from Sarawak) used to sell back in his birth land.
He came to Singapore years back and started a little bread stall at Beach Road but it went bust. Kent Wee noted "I realised I have nothing special for the customers, they can get what I sell anywhere". Then, a consultant's gig at Breadtalk changed things- he adjusted to the local palate and later started Mr Baguette and sold just baguettes and garlic bread. It did not resonate again. He thought really hard about things and one day came up with a light and crispy baguette ball (crust only) and filled it up with whatever he felt the customers wanted. And the rest is street smart food magic.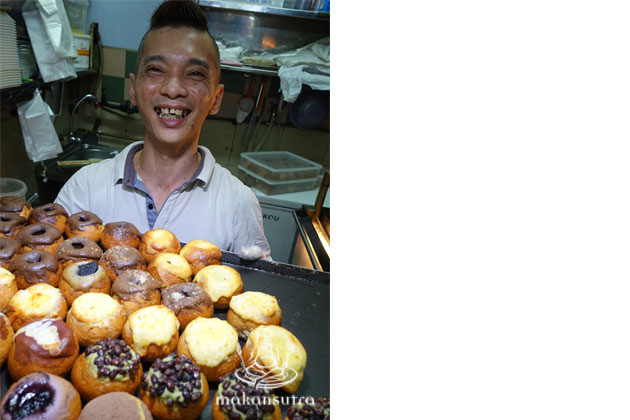 He loaded the crusty baguette balls with the timeless favourite, chocolate, and then with Japanese azuki red beans in mint cream, cheese, cookies and cream, red velvet lava etc.. you get the picture – all stuff the young and the young at heart foodies will love. The other best seller is also the egg custard version ($1.20), essentially a dan-tart (egg tart) in that bread ball.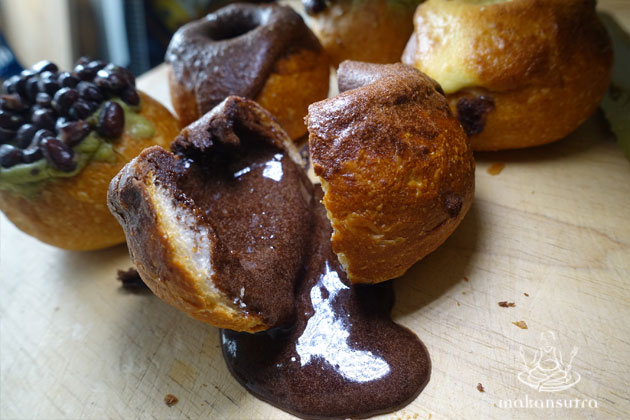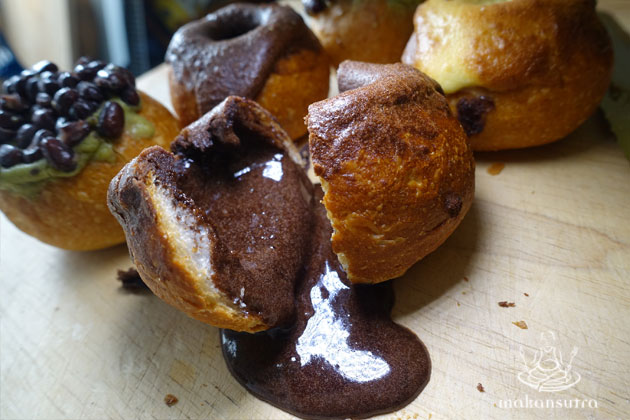 To start – the Chocolate Baguette Lava ($1.80), which is my favourite here, is appealing for simple reasons. The filling is too generous and it "erupts" when you take a bite into the crusty and crispy ball. Your nose and cheeks will be smeared with molten chocolate, I kid you not. That gentle hint of salt in the chocolate, is what makes you want to take the next bite even before you are done chewing the first (you've been warned). I like the egg tart version but I think the crust is too crispy a contrast to the wobbly egg custard to what I have been accustomed to, but it remains one of his best sellers.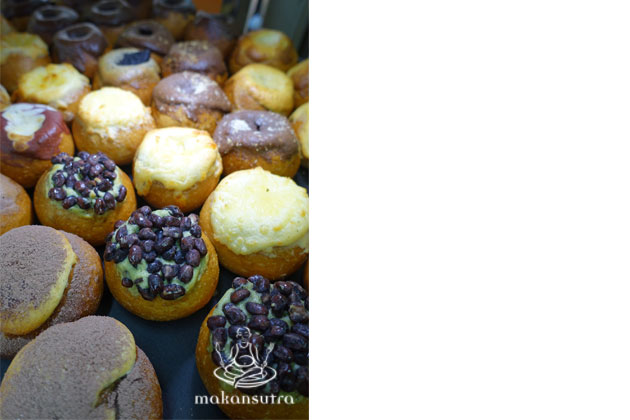 The Azuki red beans and green tea version is very comforting, especially if you are a fan of matcha red bean ice cream. The thing about Kent is, he's not shy on toppings and fillings. Which is one reason the regulars (who buys in bulk) surround his little hawker stall everyday business day. Dainty little office ladies make up a bulk of his customers and so does heartland aunties and uncles. The other reason is his operation finesse- he has his stoves and industrial ovens all set on specific modes in his well-appointed hawker kitchen, to warm up each order you make and this one man operation is very professional for a hawker stall.
The other baguette balls are worth your time if you are a fan. The Tiramisu Lava ($1.80) , which has lovely bits of Ladies Finger biscuits soaked in espresso and cheese, and his Cheese Lava Tart, done all cheesy and oozy inside.
Kent and his wife Irene who helps at their little central kitchen, has come a long way. "We could barely hit $100 a day when we started and worry about feeding our two children, but today, thanks to word of mouth, we are pushing 600 balls a day, thank you.", Kent smiles.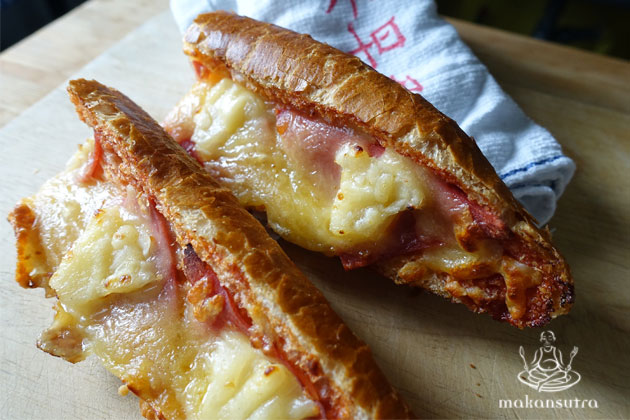 If you are there, don't forget his basic baguettes and the Hawaiian Pizza Baguettes (which I love too), made with pineapples, ham and cheese. When asked, he said a new dish is in the works- a Ball Baked Chicken Pasta. Go figure.
Mr Baguette
B1-51, Golden Mile Food Centre, Beach Road
11.30am-7.30pm closed on Sundays.