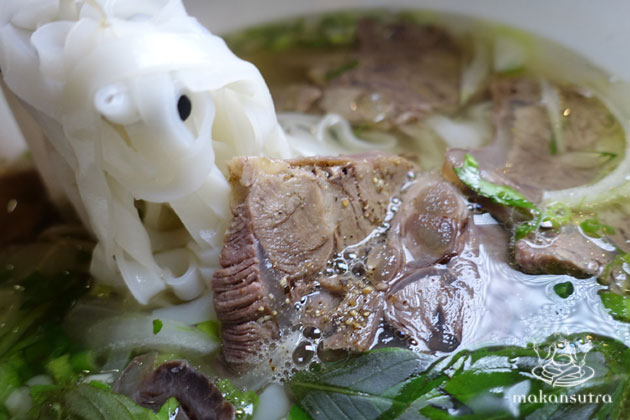 Mrs Pho: Love you Pho-ever
By KF Seetoh - Monday, Dec 07, 2015
For a while, there was a black hole period with Vietnamese restaurants in Singapore. They came and set up shop in the 70s (after the war there) and had a good run till about the 90s, then vamoose! There was a very popular and now defunct Saigon Restaurant in Orchard Road, across for the Mandarin Hotel, but since they exited the scene, there was a big void. Then along came the Vietnamese nightclubs along Joo Chiat (or at least clubs that attracted attractive Vietnamese customers) from the early 2000s. Naturally, a line of little Viet cafes popped up to serve them, and their light, refreshing and healthy flavours came back. They were there to serve their lot. It was simple, no frills, inexpensive and served comfort home flavours.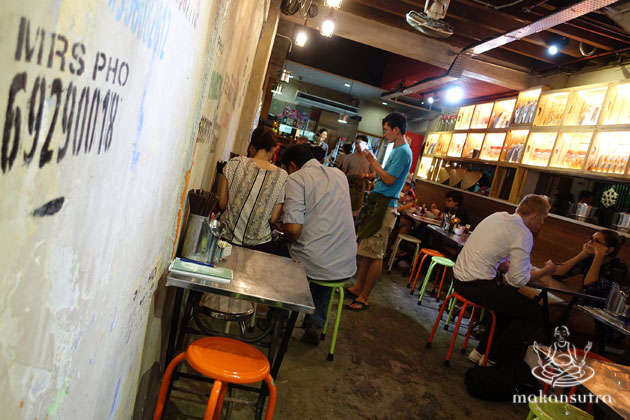 Then the reputation of Vietnamese flavours grew far and wide, due to the hardship migrants in foreign lands, especially in the America, who set up food shops away from home. Soon, a little string of Vietnamese cafes and restaurants offering a beyond-pho-and-spring-rolls kind of establishment came a calling in Singapore. Their fish and pineapple hotpots, bbqs, bahn mi (sandwiches) and seafood pancakes began appearing more regularly in local menus. But it was still the good old' pho and spring rolls that pleased the masses. A few prettier and more comfy establishments opened in Joo Chiat and drew the local masses, and then, along came Mrs Pho. I've heard about this little "gem" for a while now, but until I personally saw the queues of a motley crew of local millennials and Vietnamese yuppies lining in a snaking queue that went out the road, I hadn't thought much of it. Then I stepped in and I knew there was something special about it
The place had a hipster touch (read- to attract them)- with stencil graffiti on cement finish walls and and Ho Chi Minh street side café little steel tables and chairs (tiny- meant for an order or pho and one side dish at most , for two people).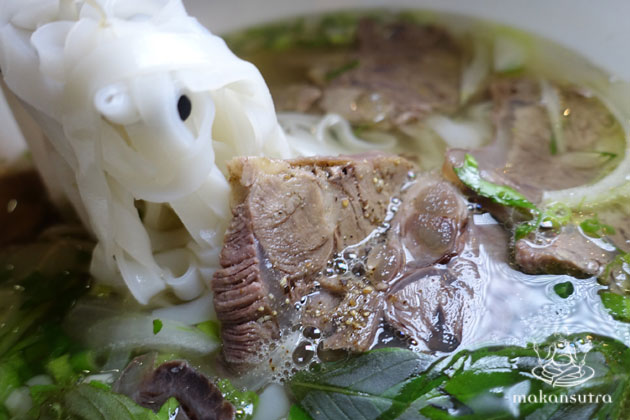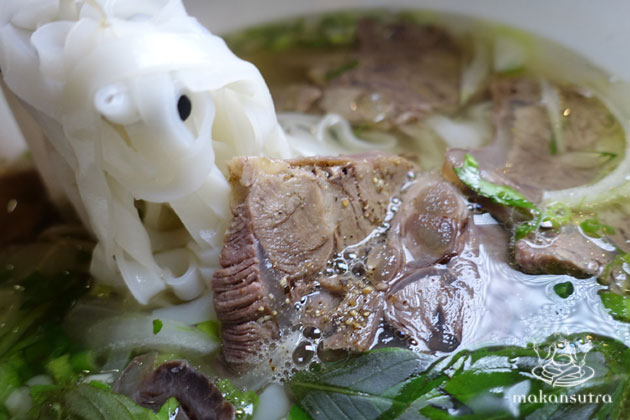 Food- there is reason why they named the place after the most popular Vietnamese noodle. The beef brisket Pho comes with a stock that has clarity in flavours. It was clear and it said "beef", not some savoury, and umami liquid muddled with beef accents. The kway teow was smooth, soft, slurpy and evenly blanched, very unlike the firmer and unevenly cooked versions common in our midst. The brisket had translucent bits of soft tendons staring and beckoning from under a little heap of herbs and greens. I loved it.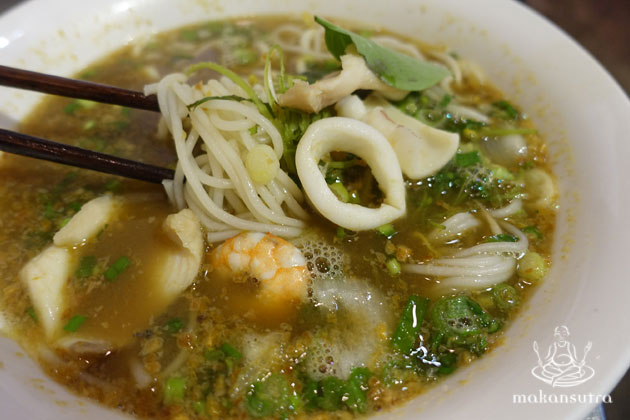 The other noodle was the Bun Mam or tamarind seafood noodle. It looked like but tasted nothing like Penang Assam Laksa. It had an alluring seafood stock accented with a sweetish sour tamarind (assam) juice and was not spicy. Then the pork balls (Nem Nuong) arrived- it had a rough texture that felt like it was handmade and the peanut taucheo sauce dip, was excellent.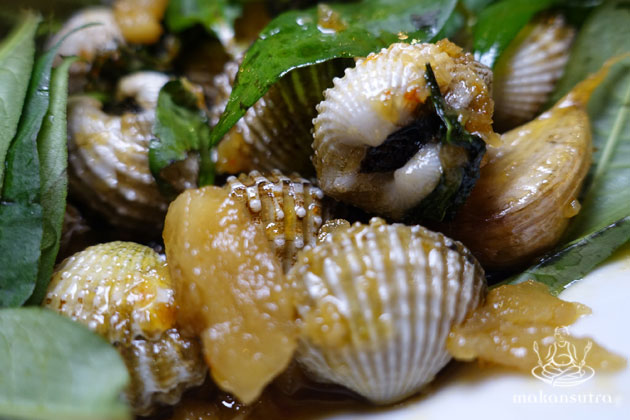 I am saving the best for last.. the So Huyet Sao Toi (Stir Fired Cockles with Garlic). It sounded too simple for a plate of fresh cockles (not so dirty inside) tossed in lard, garlic and chilli with a heap of rau ram (laksa leaves) atop. I felt I needed to dig every morsel out and drag it across the sauce every time. Those bits of lard and garlic was heavenly, at the least. Best to wash it down with their Salty Lemonade (Chanh Muoi) and the Summerice Tea (Nuoc Sam Duc Biet), sort of like a black jelly chin chow drink.
I really can't wait for more richer Vietnamese food heritage to hit our shores…like bbq mullet wrapped in bitter gourd, for a start.
MRS PHO
349 Beach Rd, (opposite Concourse)
Tel: 6292 0018
Opening hours: Mon – Sat 11am – 10pm daily
(no reservations unless party of 8)