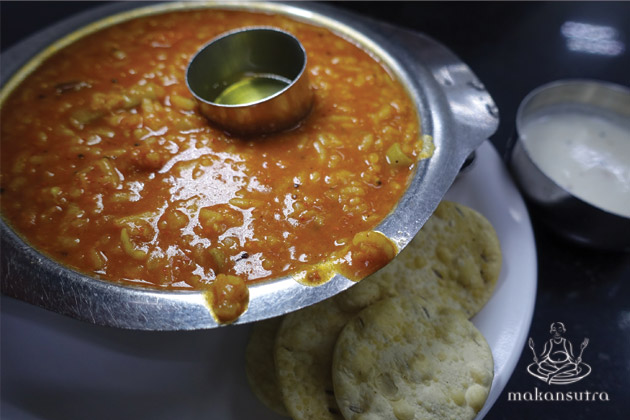 MTR1924- Indian Risotto and Roti
By KF Seetoh - Wednesday, Jun 01, 2016
It has been a long while since any new South Indian vegetarian restaurants came our way. Believe me, no true blooded locals will set up more of these as they are quite labour intensive and not easy to make. Manpower woes, perception and expectation that these meals be penny cheap, still exist, despite the "Most Expensive City" tag Singapore has. The other gripe I have, is that most of these vegetarian meals are quite predictable and dull, mostly alluding to old school heritage stuff from India. Think roti pratas, thosais, chapati, idlis, puris uttapams and gulab jamons, nothing progressive to move with the times. It's very hard even to find the popular vadapav (a sinful looking vegetarian burger) from Mumbai. The few top usual suspect names here are Komala Vilas, Saravana Bhavan and the Kamala Vilas folks, plus scores of little eateries that line the streets of Little India.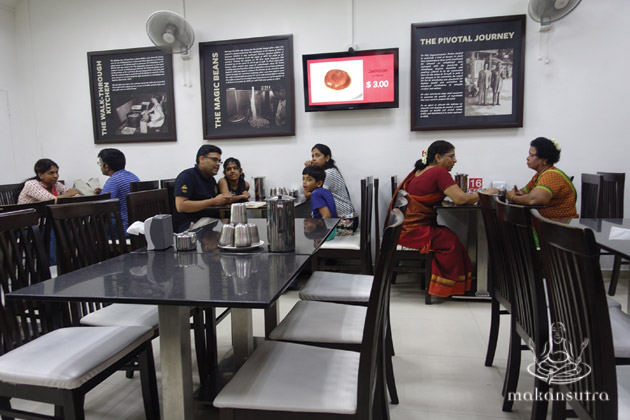 Then this MTR1924 folks came in mid-2013 and began to make a splash in the scene. Location wise, they are great- right across from the Indian temple Sri Srinivasa Perumal. This is their first venture out of their base in Bangalore and I applaud the local Samanvay folks for bringing them to our shores. A step into their restaurant, a glance at the menu and you'll know why. MTR 1924 is Malavalli Tiffin Room, a humble vegetarian restaurant that began life in 1924. The well-travelled and learned late founder Mr Yagnanarayana Maiya learned the ways of the west when he visited Europe and promptly introduced hygiene, sanitary and proper food handling methodology in his eatery. He even introduced the sanitization of cutleries. All these, you can tell, once you step into the restaurant.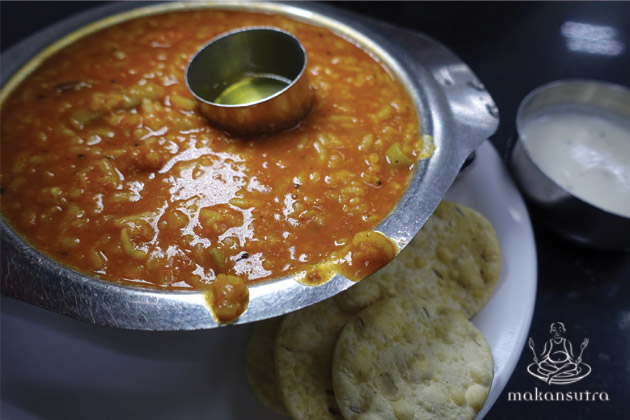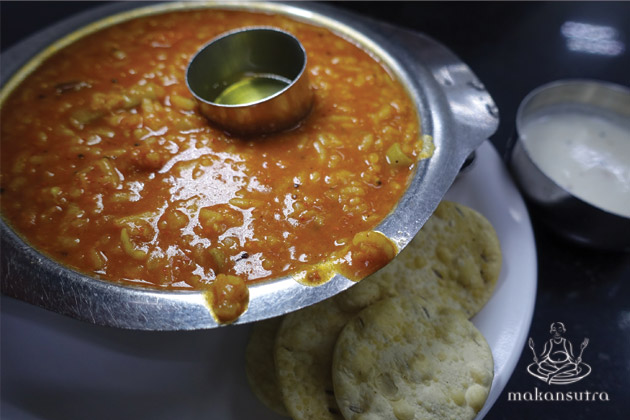 The first item that caught my consciousness was the Bisebelle Bhath, an Indian risotto of sorts to put it in first world terms. It comes nicely spiced and with lentils, vegetables, accented with nutmeg and lifted by tamarind pulp. The little cup of ghee placed atop is a DIY, if you are not hard core about it (it renders a shot of adrenaline to the palate if you pour it over). This one beats many risotto I've had in a while, the tang and spiciness was on the nose and the accompanying raitha, took it up a notch. The mini papadums were a nice touch.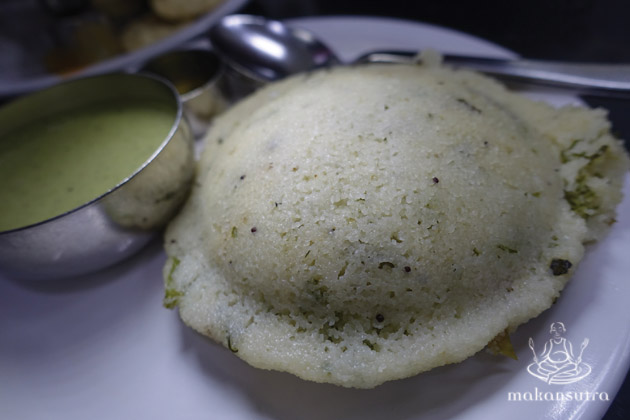 Their Rava Idli is the main act here- steamed semolina cake that came soft, fluffy, hot, puffy and mixed with yoghurt, coriander, cashew nuts and even curry leaves served with a potato curry and chutney. I now know why this is their blue plate special.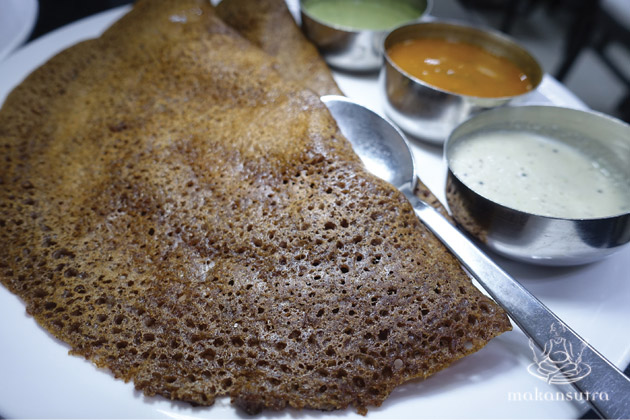 Next, the Rava Dosa (yes, I rave about all things Rava or spiced). It looks like a chocolate pancake but it's a dosa (millet flour pancake or Thosai) blended with curry leaves and cumin seeds and comes with a savoury and tangy chutney. It has crispy edges and soft fluffy centres- really, what else do you want in a snack like this.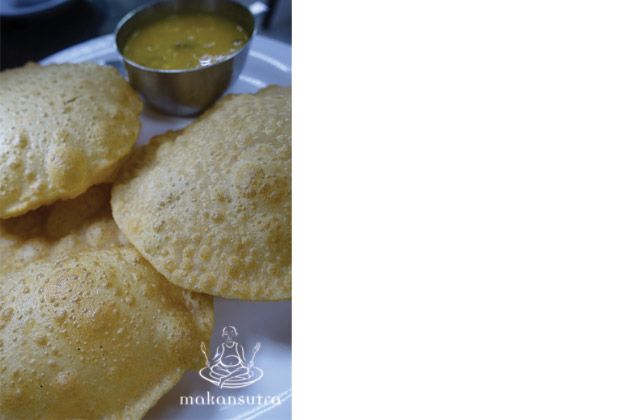 Then came the Puris, which I've had more than I care to count in my life, especially in my makan jaunts to India. Someone, in slow motion act, once detailed just how it felt like when he took the first bite of it, "a soft unexpectedly delightful crispy cruuuuunch, followed by an haaaah (to describe the follow up softness of the sensation)". Yep, it was true. Although it was a tad oily, I wolfed down two of the three pieces in that set.
But there was one Europe inspired dessert that eluded me , "no available today, Sir" was the reply when I was taken back by how the Chandrahara was described- a layered crispy fried Indian bread sweetened with condensed milk , sugar and spices. I will be back for this one.
MTR1924
438A, Serangoon Road (opp Sri Srinivasa Perumal Temple)
Tel: +65 6296 5800
8.30am-3pm/5.30pm-9.30pm
Closed on Mondays