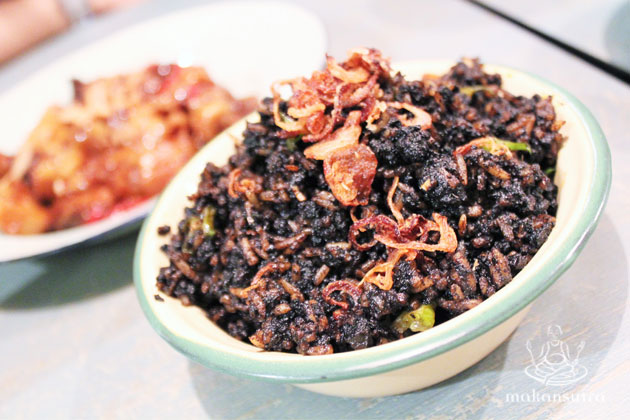 Multi Racial Flavours for all People
By KF Seetoh - Monday, Mar 30, 2015
Food was always colourless and raceless to me. It never was about "the other people's food". It was food or bad and perhaps about how it came about. I saw the birth of independent Singapore and watched it grow. Singaporeans may look and speak differently, but we're all the same inside. I never felt some cultural barrier when it came to food. I fearlessly ate anything I sense I may enjoy and even stuff I could not pronounce properly. That's the Singapore I grew up in, created by founding leaders like Mr Lee Kuan Yew and his team.
So today, in celebration of all our multi-racial palates (seriously, when you chomp down on that fiery and tangy pot of fish head curry, are you really concerned that it's a kind of Indian dish? Me neither). I list down some multi and messed up cultured dishes I've enjoyed over the years offered by our colourful culinary heritage.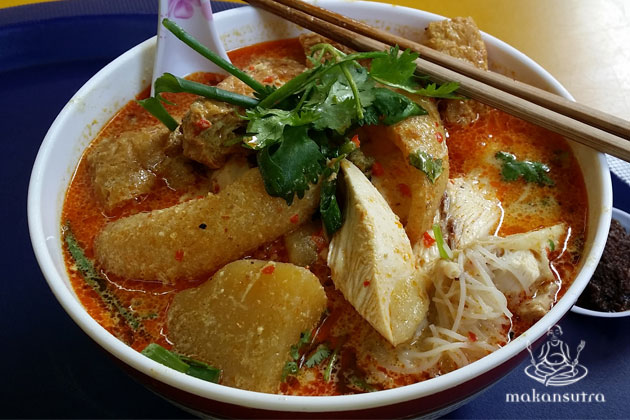 Chinese- Da Bo Curry Chicken Noodles. B1-53 Golden Mile Food Centre, 505 Beach Road
They are Chinese, sell Nonya and Indian inspired curry noodle dish topped with Hainanese chicken chunks. How more messed up and integrated can you get. The curry in rich, redolent with spices (spicier if you spoon some of their own made sambal in) and smoothened with coconut milk. They offer a very agreeable plate of chicken rice and hence, the topping used in the curry noodle which also comes with fish maw, potatoes and taupok.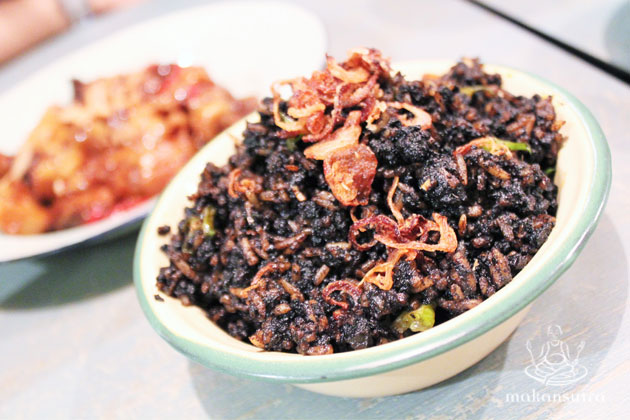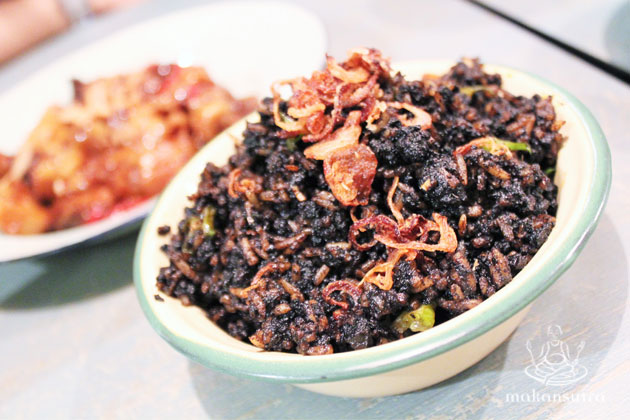 Nonya- Buah Keluak Freid Rice. Immigrants Gastrobar, 467 Joo Chiat Road, 5pm-1am daily.
He's Eurasian and serves up anything from his heritage Eurasian culture like Curry Debal, to Indian Chicken 65 and even Peranakan meat rolls. This true "anak Singapore" (son of Singapore) grew up eating all these wonderful flavours of so his many multi-race neighbours. In his gastrobar (essentially sell anything nice to go with anything is his bar) he plates this humble portion of sambal buah keluak fried rice, a black blob of fried rice done with keluak paste and minced meat and sambal. This is great with your favourite beverage or washed down with a good shot of single malt whiskey. Yum.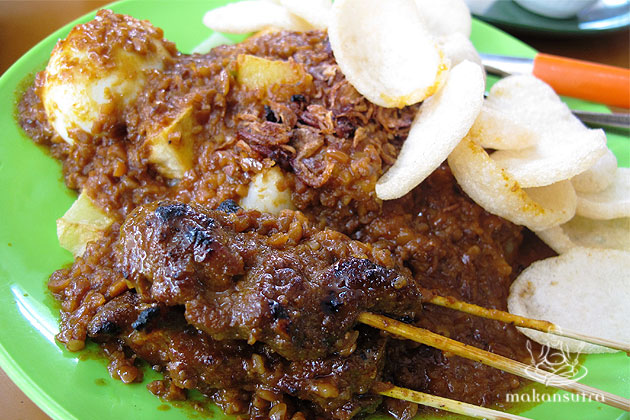 Malay Muslim- Satay Gado. Rosraihana Soto and Satay, B1-19,Golden Mile Food Centre, 505 Beach Road. 12pm-10pm , closed on Sundays.
It is neither satay nor gado gado, but both, because deliciousness has no rules. These Muslim folks took the best Malay food traditions of the land and did a mix and match, yet still stayed within the perimeters of culinary heritage. Their gado gado, with chunks of tofu, tempe, egg and greens, comes with a nutty peanut sauce , two roasty sticks of satay and fish or prawn crackers. Best part, they sprinkle a spoon of fried shallots over the delicious mess to heighten the sensation.
Indian- Chapati. Azmi Restaurant, 168/170 Norris Road, 7am-10pm daily.
The Indian Singaporeans have also created "culinary gifts" for us that is truly unique to us. Think sup tulang, Indian rojak and even curry fish head. But I am happy there are some old traditional dishes that is hard to beat. This Chapati is still the top gun in my list. Theirs come soft, made fresh on the spot and is extremely roasty plus, it's done with nary a drop of oil. They offer a few types of meat curries (like keema) and vegetable dhal (lentil masala). Don't just order one piece here, the wait for it can be excruciating as the queue for it is incessant.