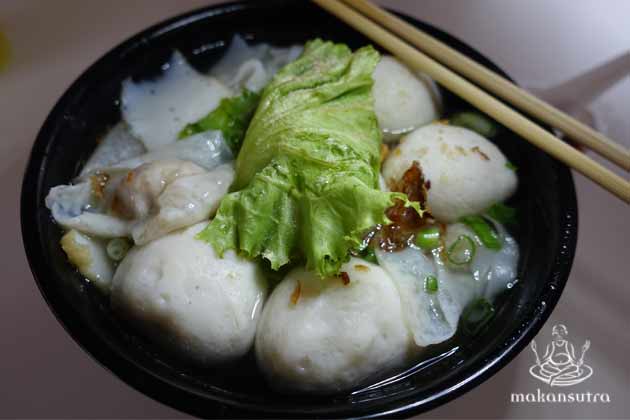 My 8 Favourite bites this year
By KF Seetoh - Friday, Dec 30, 2016
The sun may not be out the last week of this crazy year of surprises, cruelty, twists and shocks but we can certainly all look back warmed with knowledge that in the end, a good meal is a comforting meal and makes great memory, especially with friends. So I am going to "throw back" to some of my most memorable meal experiences here and around the world this year, and may you too be gladdened by your memories of all that is delectable and comforting.
1.Master Tang Wanton, Kopitown Coffeshop, 10E Sixth Ave, 8am-4pm, closed Thursday. Singapore
He is called a "master" or "sifu" because he created this recipe that Crystal Jade restaurant made famous. It's the noodle texture and the roasted chilli Hong Kong style sambal he uses and of course the bold wantons are peerless.
2.Meyer Porc Sandwich, Great Northern Food Hall, Ground Floor Grand Central Station, New York City, USA. 11am-9pm daily
It made its international debut here at the first World Street Food Congress by Noma restaurant founder Claus Meyer, and now it's taking New York by storm. It's the quality of the pork, care in the used of greens and the sinful lard bits hidden inside, plus the own made bread makes it a winner.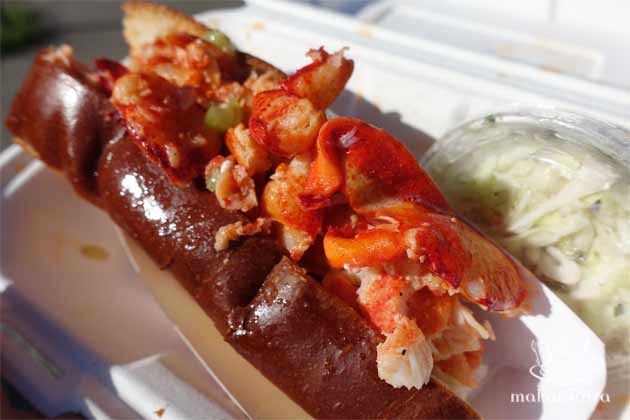 3.Lobster Roll, Sam's Chowder Mobile, San Francisco, USA (follow them on www.samschowdermobile.com )
It's the soft roasty sweetish and fluffy bread that pairs so well with the freshly butter lobster chunks. They are generous with portions and it's very hearty.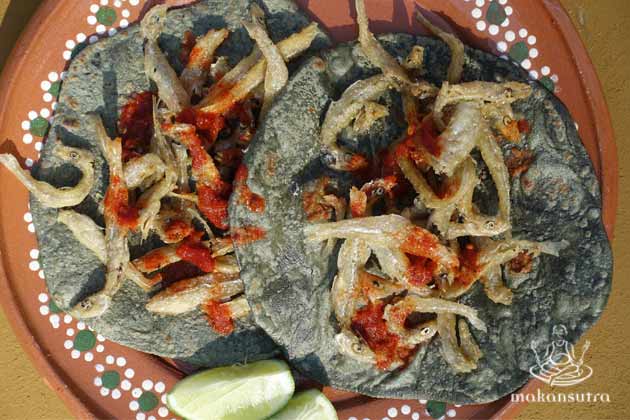 4.Crispy fish blue tacos mexico city, at the Foro Mundial Gastronomia Mexico food festival, Mexico City, Mexico.
I had this from a pop up stall at the recent Foro Mundial Gastronomia Mexico City. This is from a chef in Oaxaca near California. The fresh blue corn tortillas and the crispy baby fish with a spunky habanero sauce was simply out of this world.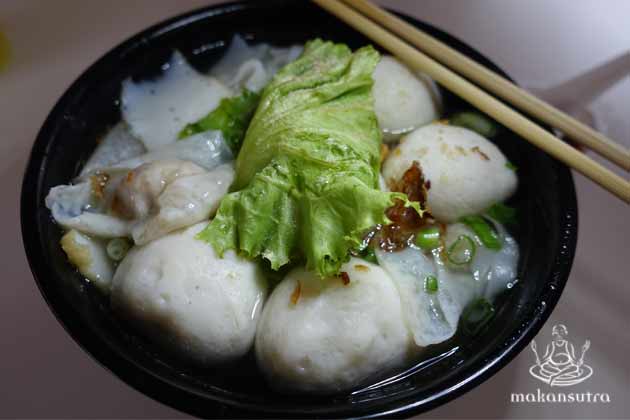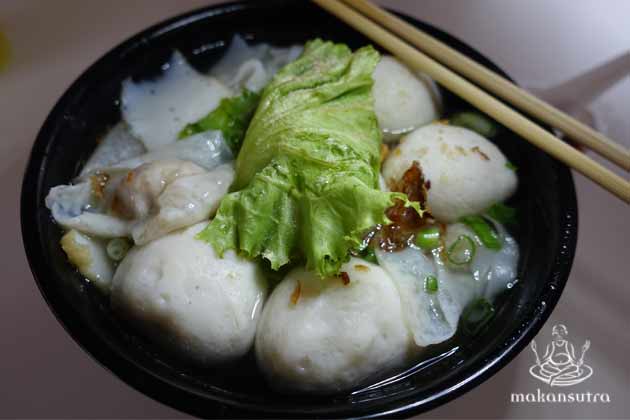 5.Soon Wah Fish Ball Noodle, 01-69, Newton Circus Hawker Centre, 500 Clemenceau Ave North, 5.30pm-11.30pm, closed on Wednesdays and Sundays
They are a legend that hail back to the original Orchard Carpark Hawkers in the 60s. You want old school fish ball with smooth kway teow accented by winter pickles and a splotch of lard.. this is as good as it was, and the signature white tee shirted Teochew uncles still man this stall.
6.Three egg cake, Xiang Xiang stall inside Shidong Market, 100 Shidong Road, Taipei. 8am-3pm daily.
Three eggs- century, salted and regular, are steamed artfully to create this humble cake, inspired by the three egg spinach soup. This one is addictive and very Instagram pretty.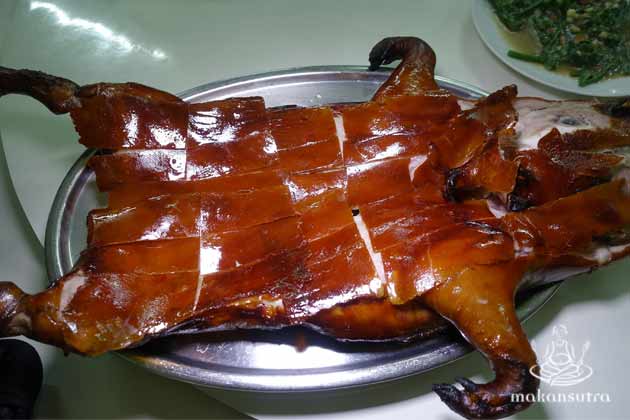 7.Roast Piglet, Moo Hun Song Pee Nong, 396/3-4 Narathiwas Road, Chongnonsee, Yannawa, Bangkok, tel: +6622874992, 5pm-12am daily
Every time I head for Bangkok, this one is on my hit-makan list. But I need at least 4 tummies to join me. They roast the piglet with paper thin crispy skin, then cook the meat in two ways- black pepper and garlic. The street side restaurant atmosphere is a charm.
8.Assam Pedas at Rasa Isaman Asli, No 3, Jalan Dato Tay Kim Peow, Batu Pahat, Johor, Tel: +6016 722 0409
I was brought here by food blogger extraordinaire Johor Kaki (Tony Phua) and first thing I sensed, was the honesty in the dish. I could taste the own made rempah and the tamarind in the curry and the fish head was very fresh, as in bought-this –morning-from-the-fisherman kind of fresh.
Here's an idea, go ahead and end your year on a delicious high by devouring you favourite meal on the 31st of December. Ignore the world for a while. I am sure looking forward to outdo this list in 2017. Have a beautiful 2107.