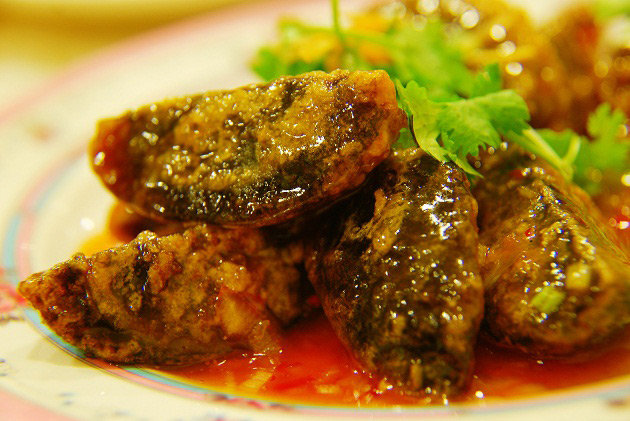 My Flavour-ite For September
By KF Seetoh - Wednesday, Sep 07, 2011
I am quite a fan of extreme flavours – bitter stink beans with sambal, lime with pepper dips, fermented this and that braised with dried or cured what nots. One of those extremities came this last August. We heard quite a bit about a certain steamboat café in Chinatown and just had to find out what exactly online reviewers meant by "good" or "delicious". Yes, the steamboat was nice, as it has that distinct tee po (dried flat fish bones) and prunes infused into the seafood stock base. Very refreshing indeed. But not for my companions who had backache and dry throat symptoms associated with sensitivities over MSG (monosodium glutamate) after gulping the soup.
But one dish caught my attention. It was one of those side dishes they encourage you to order and pair with the steamboat meal: Fried Century Egg with Thai chilli sauce.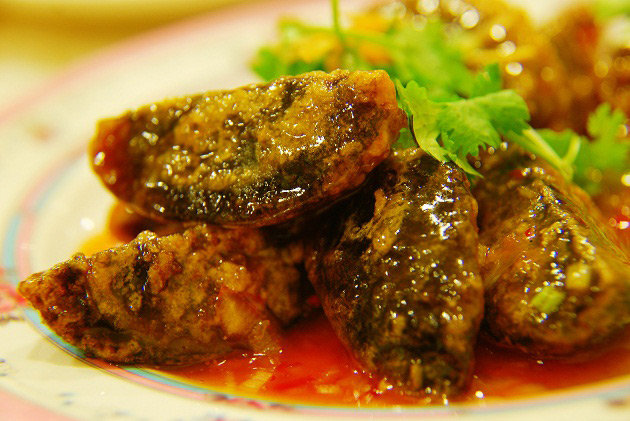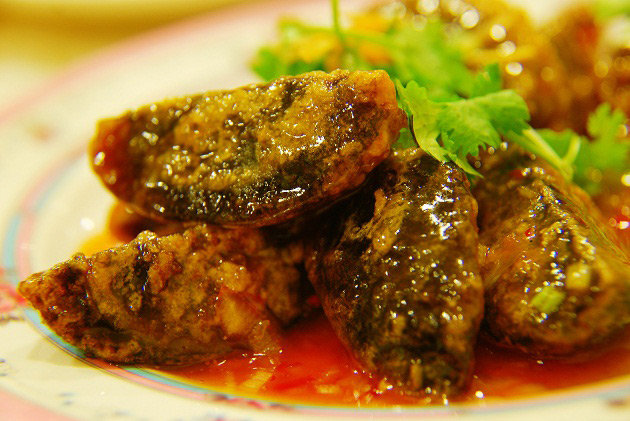 It does not sound like much if you already are a fan of that putrid-tasting cured egg. But when you realise that they first quartered it, dunked it in transparent potato starch batter before quick deep frying it, the equation changes. It's like a light century egg tempura that's quick wok-tossed with a sharp, sweet, spicy and tangy chilli sauce.
It's hard to describe, but it does extend beyond the usual five flavours, plus lotsa umami which usually describes many dishes. This one has a particular pungency in the yolk and the contrast with the tangy sweet chilli sauce just arrests everything in the palate. It was quite addictive for me.
LATEST UPDATE: Shop had relocated
136 Hong Kong St Fish Head Steamboat (South Bridge Road)
291 South Bridge Road
Opening Hours:
Daily: 11:00 – 14:30
Daily: 17:00 – 23:30