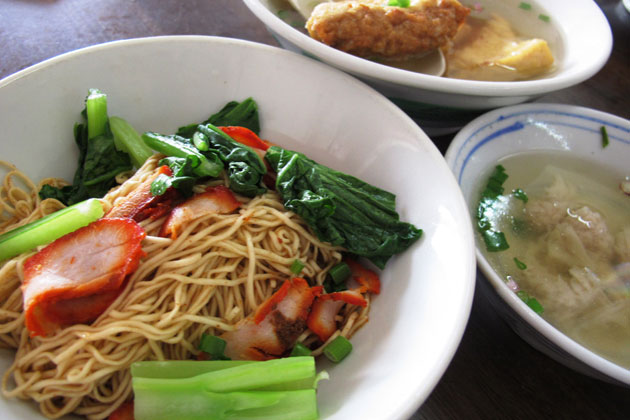 My Johor makan Crawl…
By KF Seetoh - Monday, May 26, 2014
So the June holidays are before you. If you have kids who are developing a curiosity for makan (not just seeking out the next waffles joint), a makan crawl up north to see what's happening in Johor Bahru would be a nice (not necessary for condo shopping). Of course, it also is if you just want to escape the screaming hamburger and fries kiddie crowd in Singapore during that break.
As usual I turn to my Johor makan kaki buddy, Tony (he is very secretive about his surname) who powers the award winning Johor Kaki makan blog. This Singaporean was voted best blogger both in Singapore and Malaysia last year. His style of research, is like how I know it should be done – hit the streets, ask about and get that six degrees of separation till you hit the spot. But first, you have to crawl past the Causeway snarl.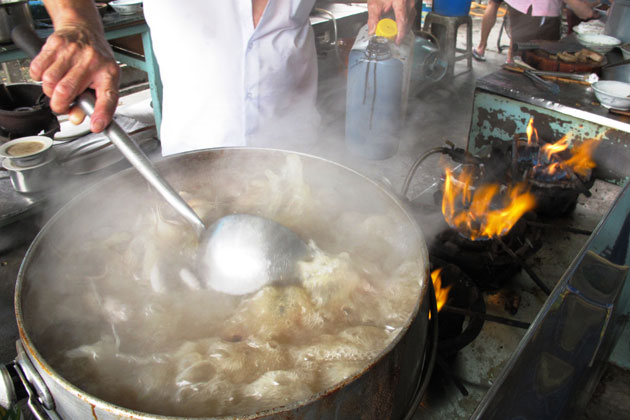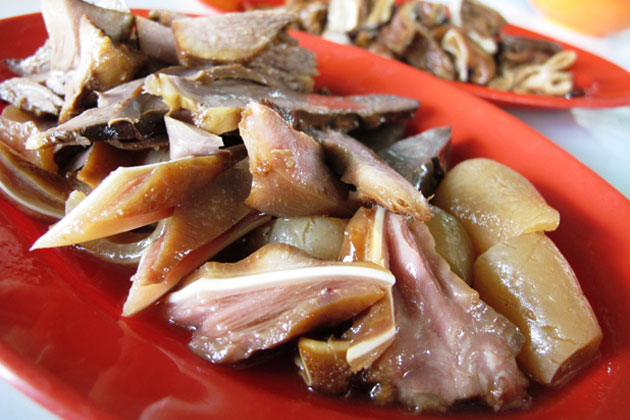 Kedai Bak Kut Teh Hin Hock
72, Lor 2, Tampoi, 81210 Johor Bahru
HP: +6019 7793434 (Ah Hock)
8.30am-3.30pm , close on Mondays
GPS: 1.496813,103.702429
It is easy to miss this spot – behind a carpark tucked behind some bushes by the road. But the crowds they pack in each lunch session, heads there as a matter of habit. They offer the lightly herbal and soy sauce laced Malaysia style bak kut teh. But what takes the cake here is the iced box of uber fresh fishes – you select what you fancy – from garoupa, tilapia to snapper (depending on what they have that day) and they simply boil it, then slather with the signature sauce – the crispy soy garlic sand. It's just punctuated with some soy sauce and oils but it transforms – the juicy soft slivers of the fish and the fragrant crunch and crisps of the garlic crumbs. They have a decent range of cze che dishes which include steamed tofu with salted minced meat sauce. Awesome with steamed rice.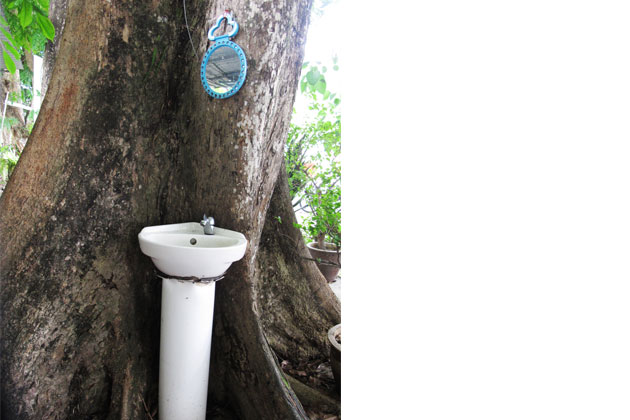 Guo Tiau Zi
Jalan Tasek, behind the Maybank branch (in an awning shed hawker centre)
7am-2pm, closed on Sundays
GPS: 1.485385,103.722567
HP: +6016 7558555 (Mr Lee)
If you have a refined and discerning palate and know the balance between the taste of ingredients and flavouring, then this kway chap is calling you. Stay away if you just want to taste stock and seasoning laden soy sauce kway chap stews. The folks here delivered a version I had not enjoyed in a long time. The stew is light and the offals came well cleansed and sans that heavy "piggy" pong. They offer an Ipoh style thin kway teow and an awesome chilli sauce. You can also find parts like fallopian tube (sang cheong) and pig ears and even tongue slices, which are fast disappearing from Singapore stalls. They close on Sundays because "I cannot handle the huge crowds, so I close" says boss Mr Lee.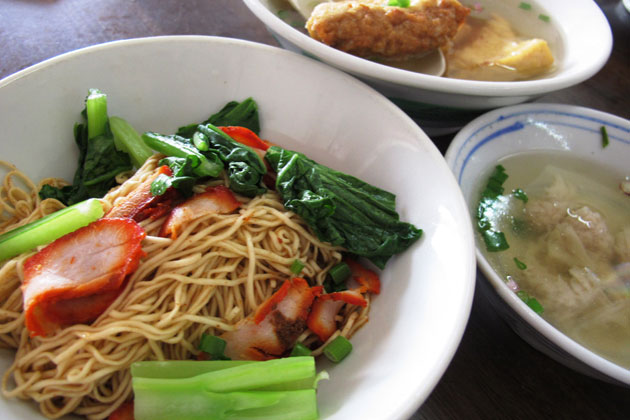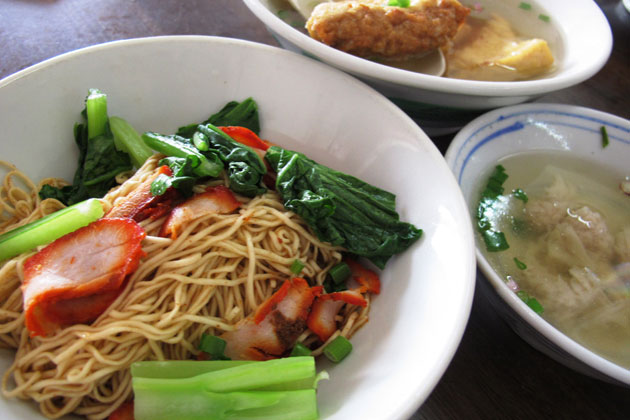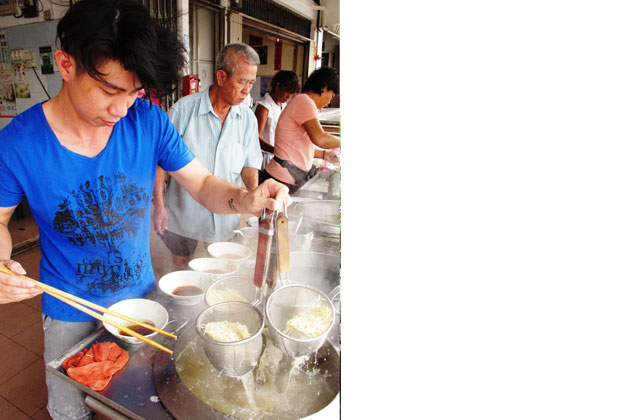 Restoran Uncle Koh (Wanton Mee)
106, Jalan Pahlawan 2
Taman Ungku Tun Aminah
81300, Skudai, Johor
7am-4pm daily
GPS: 1.521428,103.663516
Tel: +6012 7272509
Not many hawkers make their wanton noodles on site and not all who do, make it well, these days. This one is an exception. They "ta" or pull their own wanton mee and the texture, plus the way they "sup" or pull-blanch it, is admirable. I won't use funky terms like "qq" to describe it as it would be an affront to the older mature palates. I'll say "song", or pleasurable in Cantonese. The sauce, is light, savoury and play second fiddle to the whole equation, although a spoon more of sesame oil will please me a lot more. The char siew is not memorable (Singapore pink style) but the wantons are light, meaty and has a smooth, light "goldfish tail" skin.