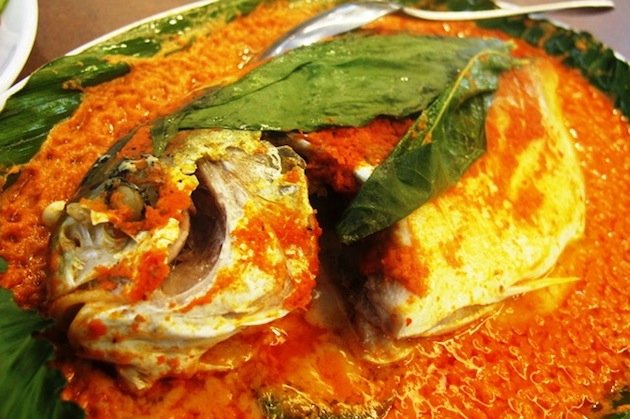 Nasi Padang for the Genteel
By KF Seetoh - Thursday, Jul 18, 2013
This season, as our Muslim friends are fasting to usher in Hari Raya Aidil Fitri, one very famous Muslim cuisine comes to mind naturally – Nasi Padang. It is the most popular and well-loved Malay meal in Singapore, endeared by folks who can't even pronounce it properly (often becomes lasi palang or nasi pandan).
It is hard not to like this "Rice Field" (if translated directly) meal. It has a heritage that harks back 600 years ago, according to Ir. Indra Catri MPl Dt. Malako Nan Putiah, the Regent of Agam (a famous town in West Sumatra, Indonesia). This cuisine has its roots in that city, and even the mere mention of their national cuisine brings a sharp tingling sensation to the palate.
The lure of what some mean spicy beef rendang (caramelised beef chunks curry) over a plate of soft fluffy rice with some stewed vegetables and eggs can do to your mouth and tummy, is warm and very inviting. But the conundrum is this- many Chinese or gentler palate folks here cannot handle the spice extremities. The boldness gets to their tummy and upsets the system. That means, they can't handle nasi Padang meals in Indonesia- which is a pity, as it is one of the most alluring meals you can get there.
So enter a genre of nasi entrepreneurs whose cooking cater to this breed of eaters. They understand the adventurous spirit of the "gentle" feeders here. They know it's difficult to pass up on a Nasi Padang meal ever so often just because they have a lower threshold for extreme spiciness. Nasi Padang groups like Garuda, Rendezvous, and some in food courts have their own central kitchens that cater just to these folks. And they even added an appealing layer- comfort and cool air conditioned environment. Some call these "average" Nasi Padang stalls and some declare them "authentic home style".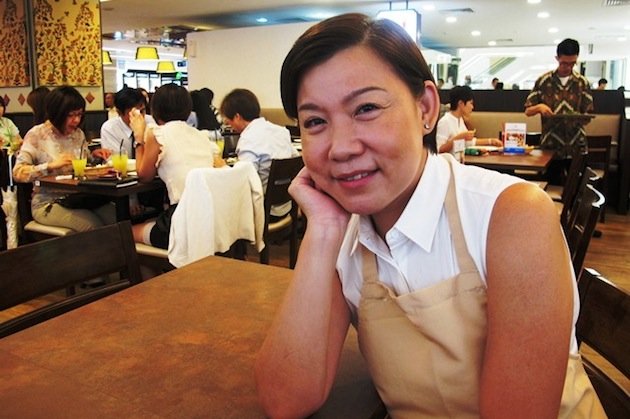 The folks at Pagi Sore, owned by Ms Liyana Kwan, does their Nasi Padang in a way that retains the core heritage in each dish. Their dishes maintain and defend the rich rempah or bumbu (spice paste) culture without burning your mouth with too much fiery heat. Her partner , chef and former "tai tai" Ms Gladys See decided to keep the spare time active (now that her kids are more independent) by teaming up with Ms Kwan and running an outlet at 100AM mall, next to the Amara Hotel. She took a couple of months of on-the-job-training to master the techniques and understand the flavour structure. She personally cooks and lords over the kitchen which she finds "fun and meaningful".
Their Rendang, which is found on almost every diner's table- come chunky and not overly soft (this is a traditional approach). The marinate is rich, not chilli-burning spicy but has all the attendant spice notes. You can still taste the beefy goodness inside, great over the cleverly done packet of steamed rice wrapped in a banana leaf parcel.
Although the restaurant started as a Padang eating house, it had incorporated more Indonesian Chinese fusion dishes in the menu throughout the years. I also found favour with their Ikan Ota Kukus, a whole fish, usually leather jacket or pomfret, steamed in leaves with otah rempah. For authenticity, they leave all the bones intact, you sift through it like how they do in Indonesia.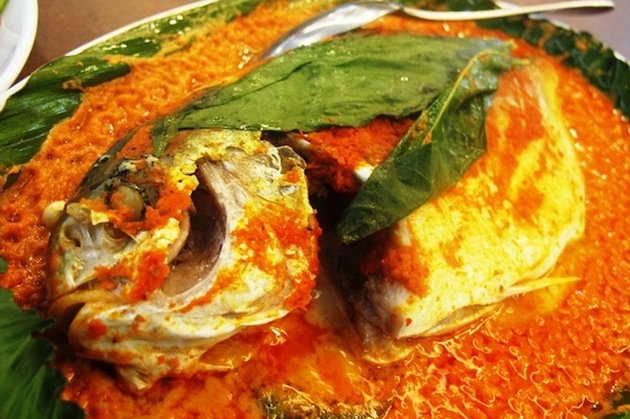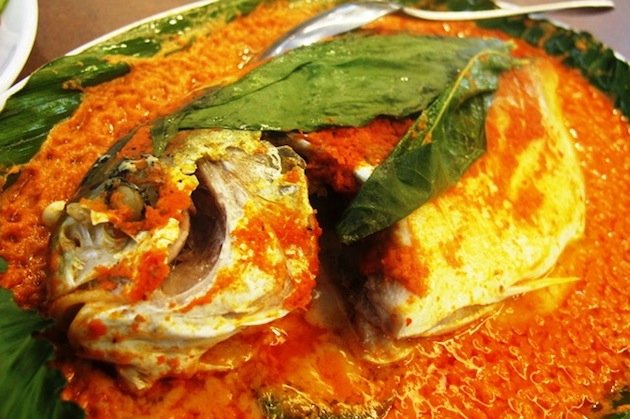 Strangely, and ironically, quite a chunk of her customers are Malays and even Indonesians, "not all of them like the heavy handed spiciness found in the street stalls," Gladys noted. Which is why her Ayam Bali is also a hit- boneless grilled chicken done with sambal and kicap manis. It comes lighter and the sweetness of the kicap balances out the sting of the sambal.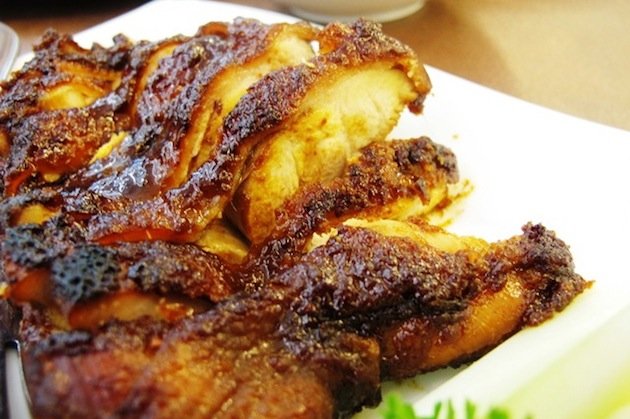 I wasn't too impressed with the Tahu Telor though. These things are complicated. You either make them on the spot and serve them el-pronto or you don't. Pre- making them and finishing it upon order just won't make the cut. Pity, as it was quite well "pre-made". The ubiquitous Sambal Kangkong, something not found in real deal nasi stalls, is very popular at this shop as the vegetables are fresh and has a nice soft crunch to it.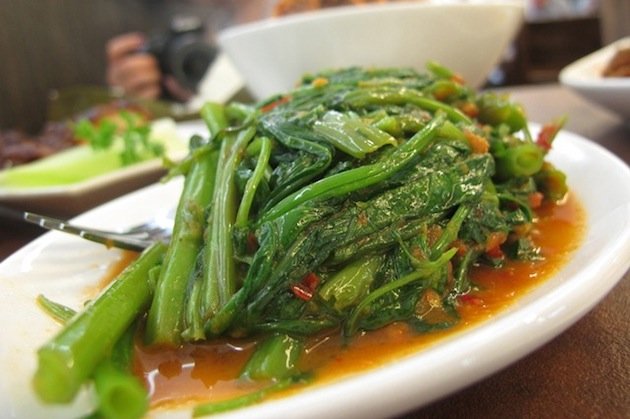 So if your adventurous auntie from China demands to try Nasi Padang for the first time, don't risk this wonderful cuisine getting bad-mouthed, send them to these gentle nasi shops for a basic induction course. They won't disappoint.
Pagi Sore Indonesian Restaurant (2 outlets)
1/ #01-01, Far East Square, 88 Telok Ayer Street ,11.00am-2.30pm/ 6pm-9.30pm, Tel: 62256002
2/ #02-28, 100AM (Amara Shopping Centre), 100 Tras Street, 11am-9.30pm, Tel: 66361373