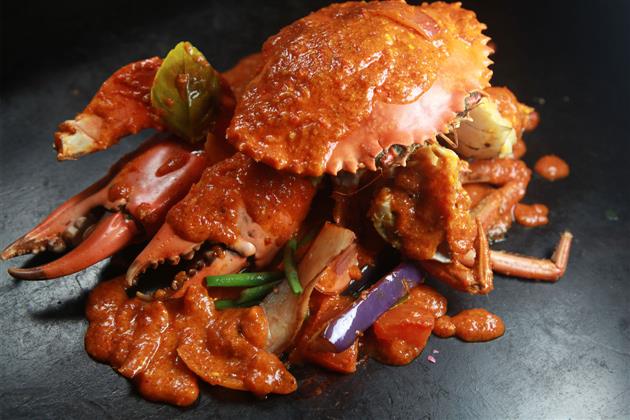 New KEK on the Block
By KF Seetoh - Monday, Apr 14, 2014
The sea is there, so is the sand. All we needed was seafood, by this sea shore. So I spoke to Mr Liew Choy, 59, of Keng Eng Kee Seafood – that "cannot get seats even on Monday nights" kopitiam cze cha spot in Alexandra Village. This Singaporean family (originally from Ipoh) business draws them in each business day and had been stunning local crowds including Spanish makan maverick Jose Andres for over two decades now. Their moonlight hor fun (seafood char kway teow smoothened with raw egg), chilli and pepper crabs, Ming Choo rolls (crispy tau pok stuffed with ham and prawns) are just some signature magnets.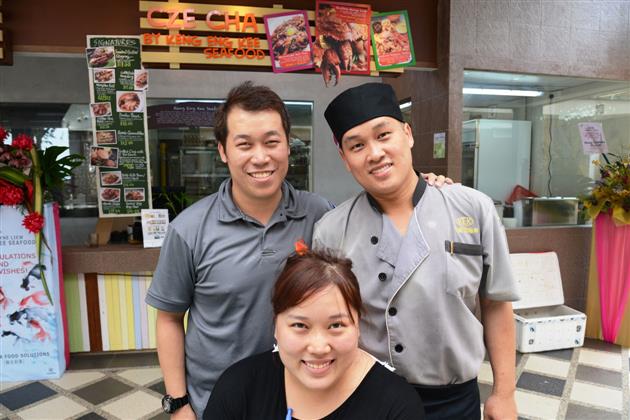 "Will you let your children set up their own stall and move into a new horizon?" I asked, as I could imagine unwinding with their seafood by that Sentosa seashore. His kids, Paul, Wayne and Geraldine have been manning their flagship cze cha restaurant for many years now, and are the de facto new generation set to take over. I felt they need to move out of "daddy's shadow" and persuaded him to set his kids in motion. Three meetings with the elder Liew later, I was given an "it's really up to my kids". They jumped in on the opportunity and presto, even before we can fully open the food court (four of the nine stalls are operating currently), the kids set up KEK (short for Keng Eng Kee) at our new Makansutra SeefoodSeeshore at Sentosa.
But I set a challenge for them – that they must come up with new dishes and independently create a name for themselves. "Cannot just rely on those same old stuff, let's evolve." I made the throw down for Chef Wayne (Paul and Geraldine handle front of house and administration). And my, they rose to the occasion in a heartbeat. Apart from offering those usual signatures the old stall was famous for, they came up with these: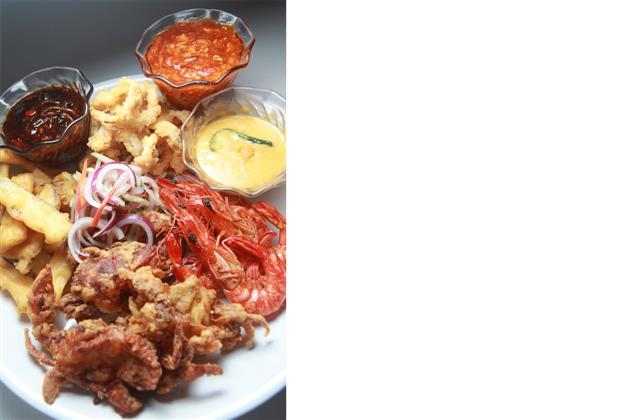 1/ Seafood Platter with 3 Dips – they tempura sotong, soft shell crabs, prawn with crispy brinjals and deliver the platter with chilli crab , black pepper and salted egg yolk sauce dips. This is the show stealer at $28 for 3-4 people.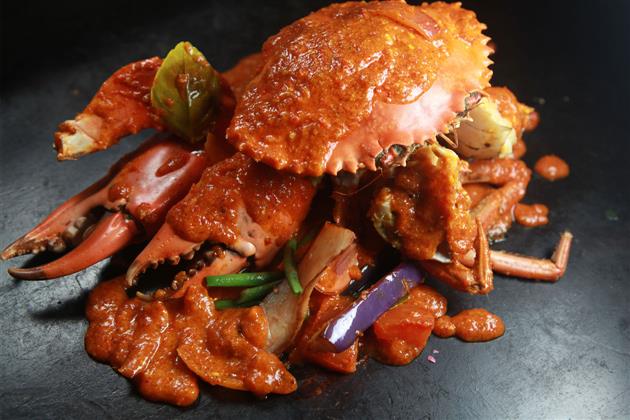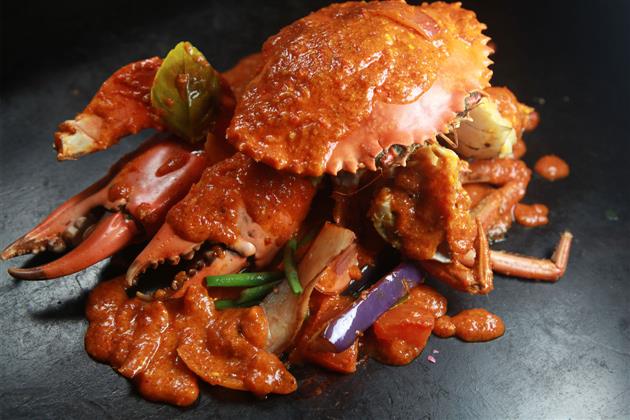 2/ Nonya Crabs (from $48, 700gms)– a whole baked Sri Lanka meaty crustacean in a rich sour spicy curry with greens. Very appetising and goes supremely well with rice or mantou bread.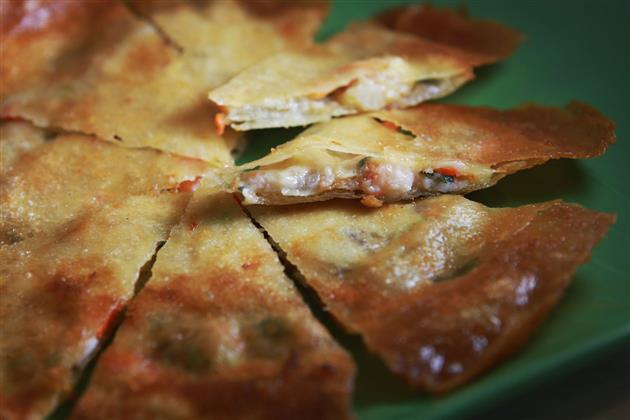 3/ Popiah Quesadillas ($12) – or a popiah pancake. They sandwich a minced pork, prawns, carrots, water chestnuts and cheese filling between two popiah skins and pan fry them to a crisp. The bitsy oozy cheese lends it a quaint yet familiar flavour, like fried wantons yet not quite, and it's a great tapas by the beach.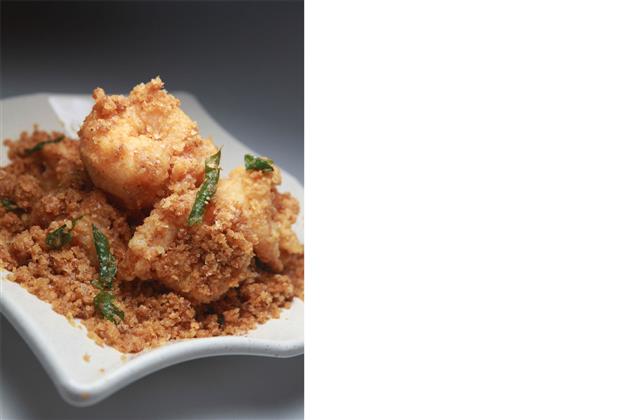 4/ Fried Prawns in Potato Grits ($15) – the fry prawns and tossed it with fried chunky mashed potatoes. The result – like bitsy potato bits coating a prawn looking much like cereal prawns but has a differently flavoured finish.
And Paul says "to all our patrons who always complain that they cannot get seats in our air-con section, this place sits 100 in cool indoor comfort."
CLOSED
KEK (Keng Eng Kee)
Inside Makansutra SeefoodSeeshore
72 Palawan Beach, Sentosa (opp Bird Show stage, tram stop no.2)
11am-8pm daily