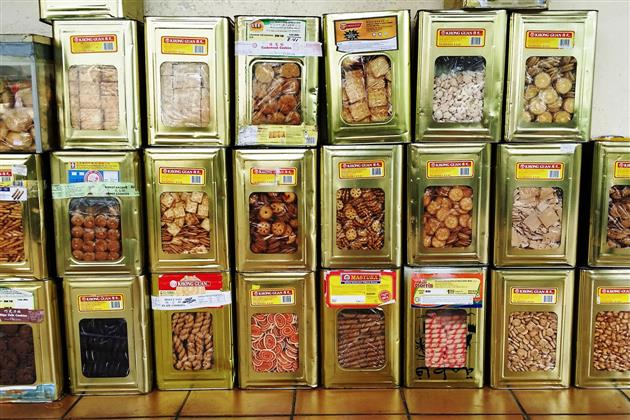 New Love for Old Biscuits
By KF Seetoh - Tuesday, Jun 03, 2014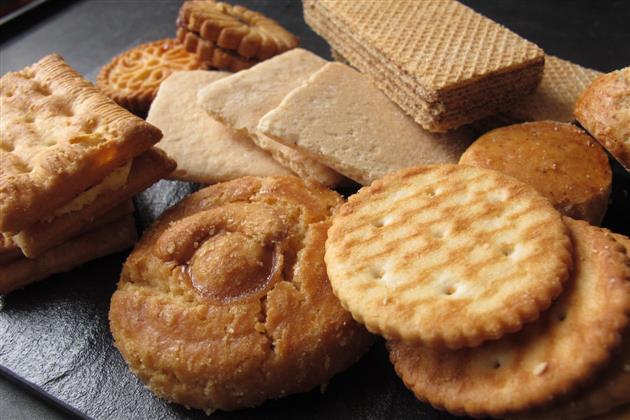 If you were a "latchkey kid" of the 80's and 90's (where you come home from school each day to an empty house where both parents are busy at work to make ends meet), then these snacks and bites may be a comforting blast from the past. It could also be a nightmare if it was all you ate each day till mum came home to cook at night. But there's no doubt, these old school crunchies are part and parcel of our snack heritage. Love it or hate it, it's still here and many are finding favours with these retro munchies. Some have even created environment friendly bag designs and fridge magnets out of them. There's even a comfy café designed around these biscuits and its iconic tins.
These days, you may associate them with tea time offerings at old folk's homes and they are still enjoying them. It is considered cheap by today's standards, where a muffin can set you back by $2.50 a pop, at least, or where a piece of coffee biscotti hovers around the $2 mark a piece.
Go easy on them. They may be way less trans-fat used in those biscuits today, but moderation is still key for this and believe me, it is so easy to over makan these value for money local munchies. Even muffins and doughnuts contain trans-fats and more calories than you can imagine (up to 5gms of trans-fat per doughnut), so, you have been warned.
A hawker centre shop stall owner at North Bridge Road mentioned, in order of appeal, which are their best sellers:
1. Lemon puff 柠檬卜
2. Cashew Cookies 腰豆酥
3. Cheese Cracker 奶油餅 known by locals as: 咸饼(salted biscuit)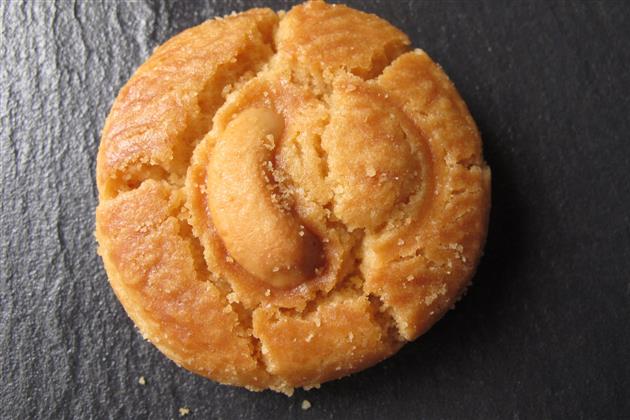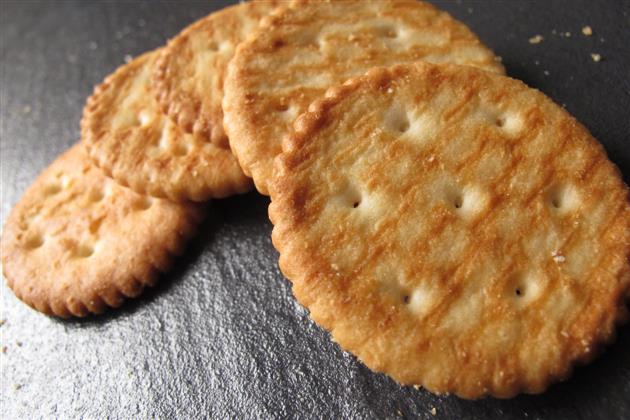 Follow by (in no particular order…)
Butterfly Cracker / 蝴蝶餅 known by locals as 牛耳饼 (ear lobe biscuits)
Chocolate Wafer 巧克力威化
Pineapple Jam Cookies 黃梨酥
Peanut Cookies 花生酥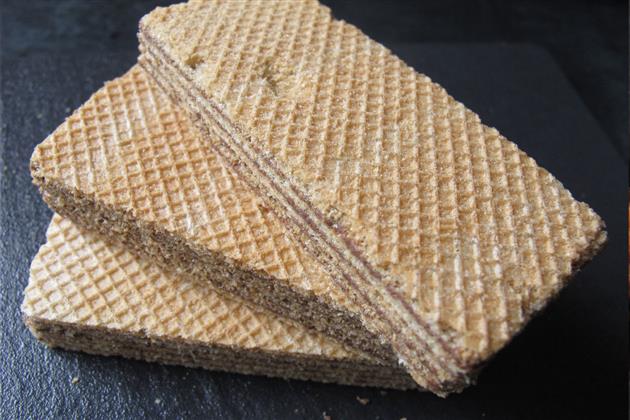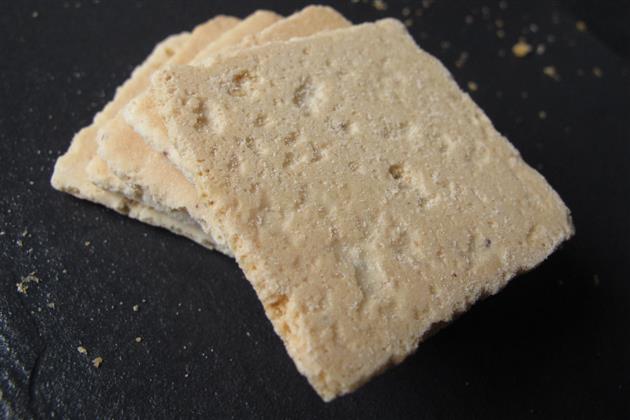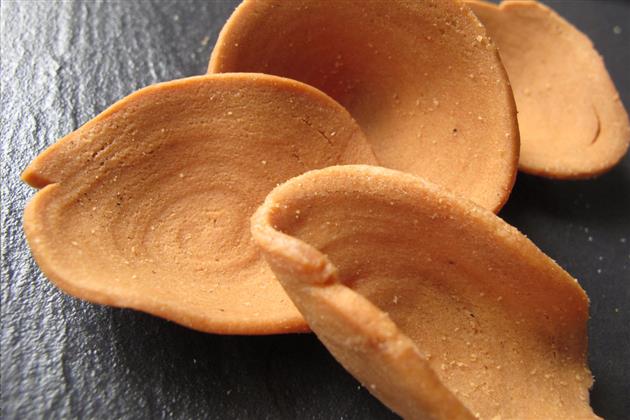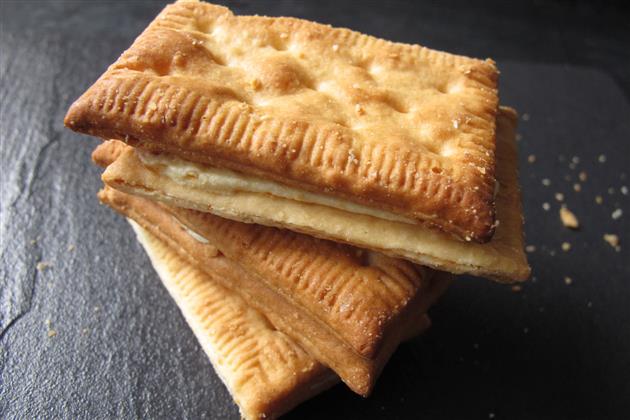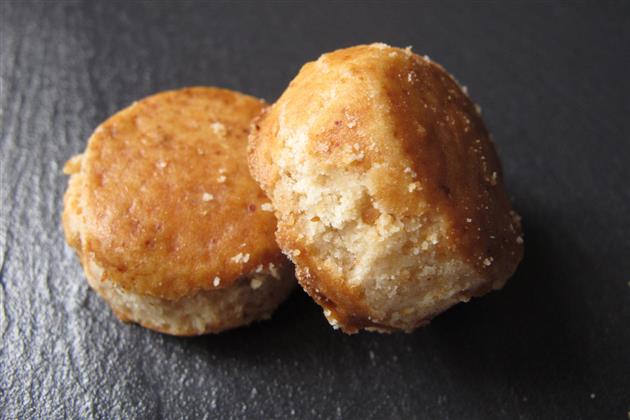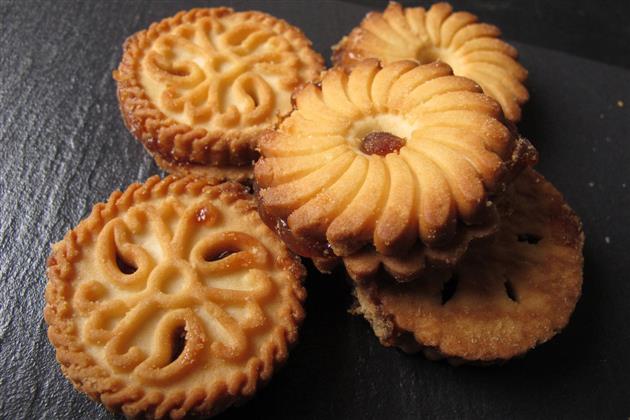 If these biscuits resonate with you and ring a bell to your past (or even not-so- past), here's a thought for the day – What beverage or drinks would you pair with each of these biscuits?
Where to get them…
Here's a list of shops, stalls, places and cafes that sells these old school biscuits:
Markets:
– Bedok 85 Market
– North Bridge Road Market
– 448 Clementi Hawker Centre
– Woodlands Ave Blk 303
Stores and Cafes:
Biscuit King
130 Casuarina Road
Singapore 579518
Tel: +65 6454 5938
Operating hours: 11.00am to 10pm (Closed on Mondays)
*They have delivery service as well: http://www.biscuitking.com.sg/delivery.php
Munch Munch
No 1. Fusionpolis Way
Connexis #B1-23
Singapore 138633
Operating hours: 11.00am to 8pm, Monday to Saturday (Closed on Sundays)
133 New Bridge Road
The New Chinatown Point #B2-03
Singapore (059413)
Operating hours: 10.30am to 9.30pm, Monday to Sunday
Xing Wang Hong Kong Cafe
Changi Airport Terminal 3 #04-02
65 Airport Boulevard
Singapore 819663
Tel: +65 6241 5201
Operating hours: 10.00 am to 2.00am (Mon – Fri), 9.00am to 2.00am (Sat, Sun and PH)
They whole café is designed with the biscuit and tins as the key visual factor.