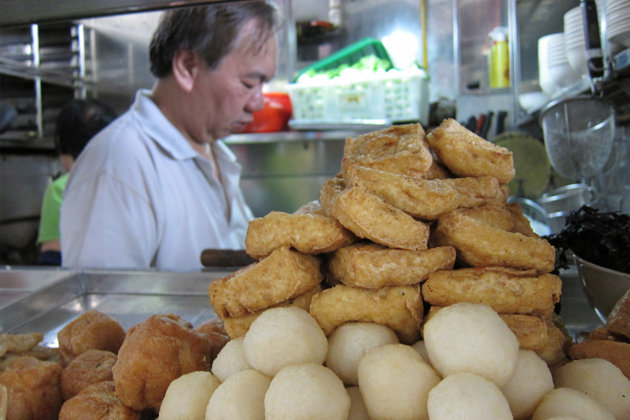 New Market Rates For Hawkers – Is It Fair?
By Jade Hu - Thursday, Mar 20, 2014
Under the Stall Ownership Scheme, the leases of hawker stalls bought between 1994 and 1997 by hawkers in these four food centres, Block 207 New Upper Changi Road, Block 117 Aljunied Ave 2, Block 20 Ghim Moh Road and Block 503 West Coast Drive, will expire starting June this year. When stall ownership returns to the government, new hawkers will have to start paying rents at "market rates". The National Environment Agency (NEA), which runs these centres, will be offering these current owner occupied hawkers under this scheme, to continue operating at "subsidized rates" rentals, as long as the business is kept within the family, up to three generations. New players can still operate after the existing hawker centre is refurbished, but at "reasonable market rates".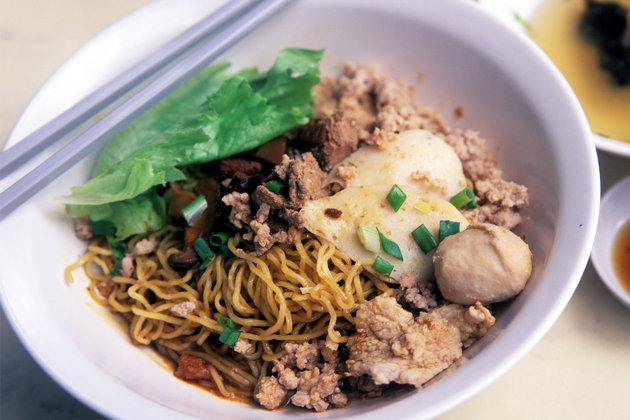 This beckons many burning questions on both ends of the equation. We weigh the pros and cons of such an arrangement.
Pros
1/ Keeping existing hawkers under subsidy at 'subsidized rates' directly addresses the continuity issue – for hawkers who may be forced to quit or choose to retire due to high rents (amongst other reasons), lower rates can spur them to continue selling their traditional bak chor mee or fishball noodles, for a few more years at least.
2/ With rentals kept as low as possible, hawkers would feel less pressure to raise food prices. Singaporeans can continue enjoying our comfort foods affordably, at close to prevailing rates.
3/ Long-time hawkers with traditional skills who are reluctant to pass their recipes to outsiders now have one more reason to rejoice – there is encouragement to hand the business down and for their children to take over and carry on this fading business and culture.
Cons
1/ This arrangement can be seen as protectionist and anti-competition, because it means that the barriers of entry for new players are stacked sky-high. Placed right next to old-time stallholders who are currently paying as low as S$300 a month, the newcomers may be paying upwards of S$1500.
2/ This also deters young people from entering the market, which is in dire need of new blood to invigorate it. As it is, there is no real draw for a newer, more educated younger generation to step up and into the comforting street food trade.
3/ Keeping certain stallholders at subsidized rental rates operating alongside those who have to pay 'market rates' can cause unnecessary rifts as the older stalls may be seen as having "special treatment" from the government, which can seem unjustified.
4/ Granting 'subsidized rates' also by no means ensures that old hawkers that sell traditional dishes will stay in the business. Mr. Lee, 65, who sells wanton mee at his soon-to-expire stall at Blk 117 Aljunied Ave 2 , said, "It doesn't matter for me because I am tired and old and I will retire as soon as the new (presumably slightly higher rates) rates kick in."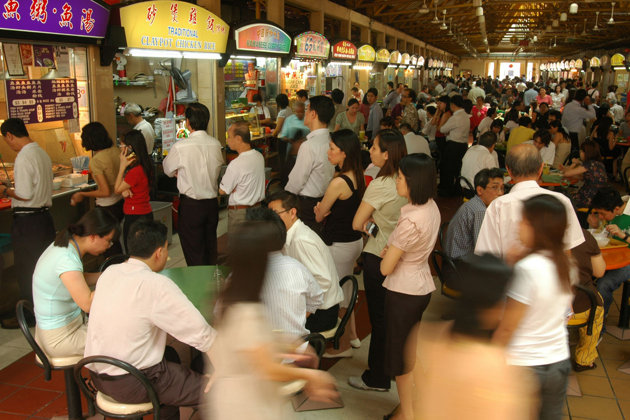 Andrew Wong, financial consultant and food researcher, said, "Overall, it's not fair for newcomers and will definitely discourage hawker entrepreneurs. But as a consumer, I don't really care as long as the price of the food is kept reasonable and the quality remains good. Even if the hawker business is passed down within the family, who is to guarantee that the standard will stay the same and the price will be kept lower than the hawkers operating at 'market rental rates'?"
At the top of our agenda is the need to protect Singapore's culinary heritage, and to serve Singaporeans affordable makan. It all boils down to one thing – how much is this 'subsidized rate'? License holders from decades ago at primetime hawker centres still get to enjoy very low rates… Some of these stalls have envy-inducing long queues gracing them at peak mealtimes. Also it's important to note that rental costs are only one part of the equation – costs of manpower, transportation, utility and ingredients all add up to deliver crushing blows to your everyday hawker's business cost and prices. So just how do we level the playing field and have a triple win (old and new hawkers, plus customers) situation?
Daniel Goh of the Good Beer Company in Chinatown Complex Food Centre said, "There is a need for NEA to be open and transparent about this whole process – a certain formula needs to be made known to ensure clarity and fairness, and the exact subsidized rates be published after the lease renewals."
Keeping first-generation or old hawkers on subsidy could indirectly be seen as the government's way of honouring and recognizing our nation-building Pioneer Generation – who seems to be the media darling of the month – for serving Singaporeans with this humble food culture that fed our souls and tummies through the decades. While doing so is a laudable attempt to support the passing down of a priceless culinary heritage down the family line, the unclear rules of the game ahead are evidently creating an unhealthy divide among their counterparts.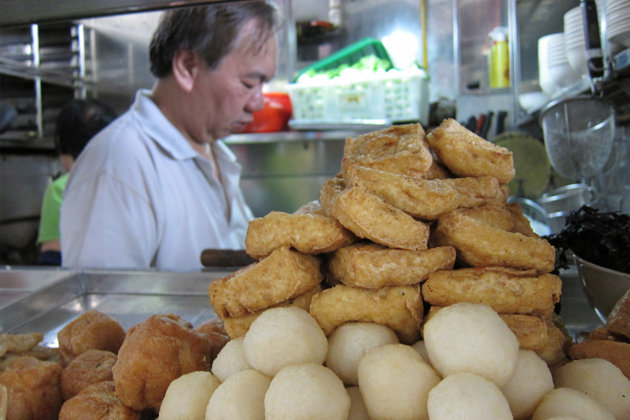 This is a catch-22 situation right now because no matter what they offer, there are bound to be people who feel that they are not being represented. Whether you are a hawker or a makan guardian or fan of our culinary heritage, this is something that affects every one of us. At the end of the day, will there ever be an arrangement that satisfies all, if not most, hawkers?