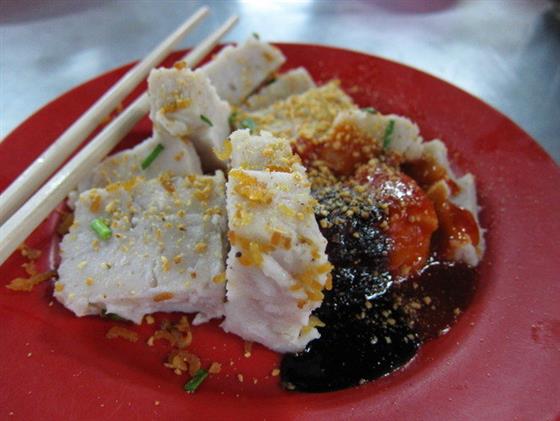 New World Park Food Court
By CK Lam - Monday, Mar 04, 2013
Street food in Penang is simply irresistible with multitude delightful culinary choices. Food stalls are set up by the road side while others are located in food courts.
But food courts are gaining popularity in recent years, unlike in Singapore, where fancy food courts dot the island. Locals find them convenient, with all their favourite hawker food under one roof and its cleaner environment.
By far the largest food court for Penang is the New World Park Food Court. In total, there are twenty over stalls serving a good mix of Penang's street food.
Unlike any food court or hawker centre, this food court is design with exceptionally high roof for ventilation. The sitting area is brightly lit both from the natural light and the overhead spot lights. The stalls are well ventilated so much so that the smoke from the cooking does not travel into the dining area. The washing of plates and cutlery is carried out in a centralised wash area to ensure cleanness.
Like any food court, there are some stalls that are particularly popular as compared to others. One such stall is curry noodle. The lady owner is generous with the topping of mint leaves which gives the stock and noodle a green and fresh taste. The stock is not overwhelmed with thick coconut milk but rather on the lighter side. The appealing homemade curry paste has a strong spice aroma.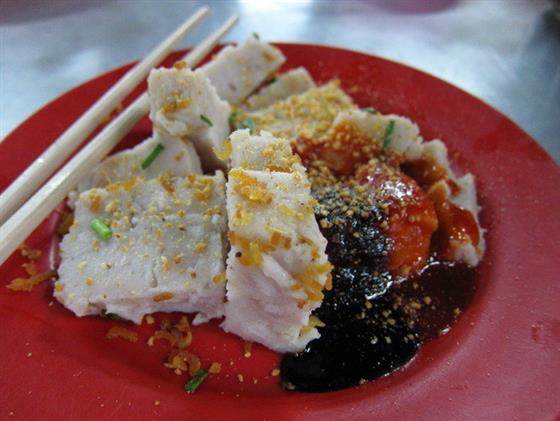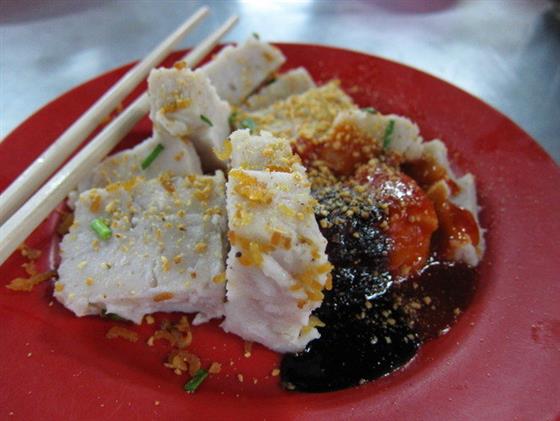 Another favourite is the stall selling bachang (Chinese meat dumpling) and red bean tong-sui (sweet dessert). Often seen is a line of eager patrons, all queuing up in front of the stall. Other hot sellers include steamed yam cake and chai kuih. The yam cake comes with generous pieces of yam, topped with deep-fried crunchy tiny shrimps while the chai kuih has a variation of fillings, like shredded yambean and Chinese chives. Chilli sauce and sweet brown sauce is provided for extra oomph. As for the bowl of red bean tong-sui, it comes with add-ons of steamed sweet potatoes. This is an old school combination to look forward to.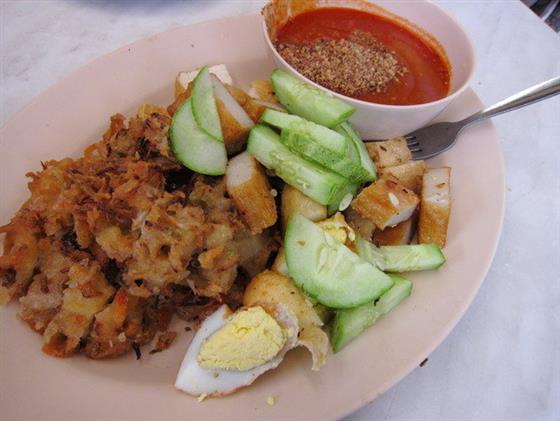 A simple snack would be the cucur udang, the Malaysian version of fried prawn fritters. Unlike the Chinese haechee, the cucurudang is puffy soft and is fried together with bean sprouts. The fritters are served with a warm orangey spicy sweet sauce topped with chopped roasted peanuts.
There are others local hawker fare to choose including Penang popular prawn noodle, lok bak, char koay teow, pasembur, assam laksa and cool desserts of ice kacang and cendul. Expect also to find stalls selling pies, pastry (because her Penang's colonial heritage) and even Japanese sushi.
For those who are not in favour of hawker food, there are several cafes in this food court too. The food court is within the intersection of Burma Road, Swatow Lane and Hutton Lane. It is open from late morning to late afternoon.