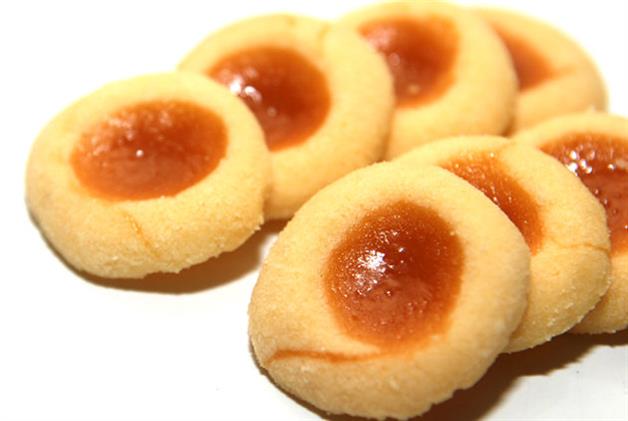 Newfangled CNY Goodies
By Sheere Ng - Monday, Jan 21, 2013
If you are in your twenties, it means that you have eaten the usual Chinese New Year goodies and snacks for quite some time- like mini hae bi rolls, cuttlefish crisps, garlic peanuts, pineapple tarts, bak kwa, kueh bangkit, melon seed cookies etc.., you get the idea. As we age, time passes faster, so even if we only indulge on them once a year, it seems like just yesterday.

It's time to introduce some new members to the traditional array. Here are three ideas that fit the bill of a festive snack – addictive, can eat with your hands and keep for at least throughout the festive period. They are more costly than what you've been paying for, but they are also not your usual factory-made goods.

Biscotti Bakery's Cranberry Pistachio Biscotti Blk 18 Upper Boon Keng Road 01-1137, 9739 3304 or 9618 6774

This little set up has been around for three years. The lady boss and her elderly parents make nothing but biscotti. In case you are wondering, no, they are not Italian, not westerners, but true blue Singaporeans. The self-taught baker says she likes this oblong shape biscuits because they are healthy (no use of oil or fat). Her biscotti are thin and crunchy like crackers. The cranberry and pistachio version is completely dotted with the dried fruit and nut. Be sure to cap the container tight as the biscuit turns soft within 20 minutes of exposure to moisture in the air. The small container costs $18.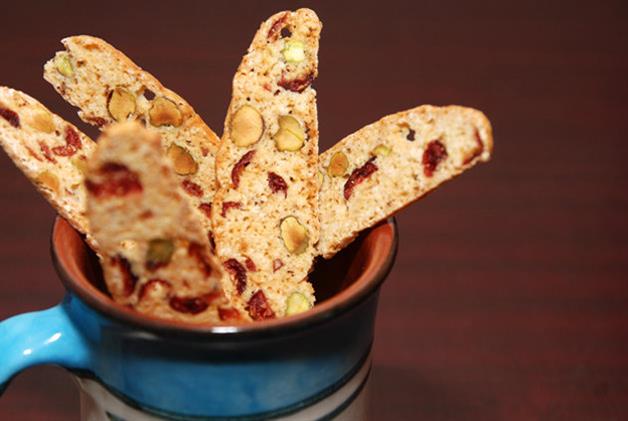 Good Morning Nanyang Café's Apple Wood Smoked Almonds 20 Upper Pickering Street 01-01 Telok Ayer Hong Lim Green Community Centre

What does applewood do to almonds? Think hickory or barbeque sauce. The smoky aroma (not usually found in almonds) whirls about my palate and turn me into a child who refuses to chew her food. And when she eventually chews, the crunchy nutty experience makes her greedy for another one, and another, and … Like the biscotti, this is a healthy snack to peck guiltlessly at, a popular activity when avoiding conversations with boring relatives. These almonds cost $10 for about 200 grams.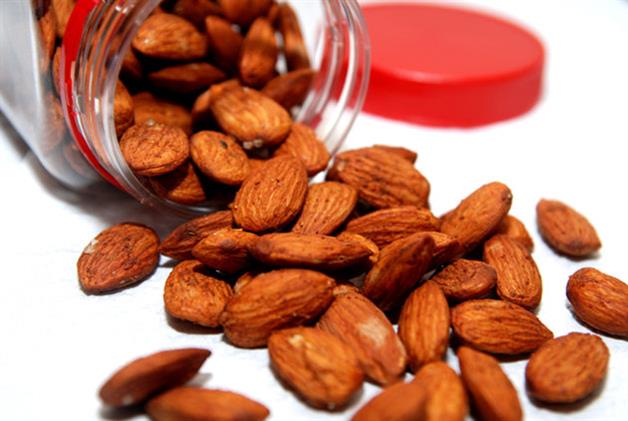 my lovebites's Salted Caramel Butter Cookie 412 Joo Chiat Road, 6345 9677

Kueh bangkit is the mainstay of your CNY goodies? How about trying something similar, yet not so? This buttery cookie dissolves in your mouth like the Nonya snack, and the fair amount of salted caramel in the centre that has a chewy texture brings a nice contrast. 180g of these cookies cost $18. They also have pork floss cookies recently introduced for this Chinese New Year. Permanently on the shelf include flavours like Horlicks and macadamia. These cookies keep for a month.