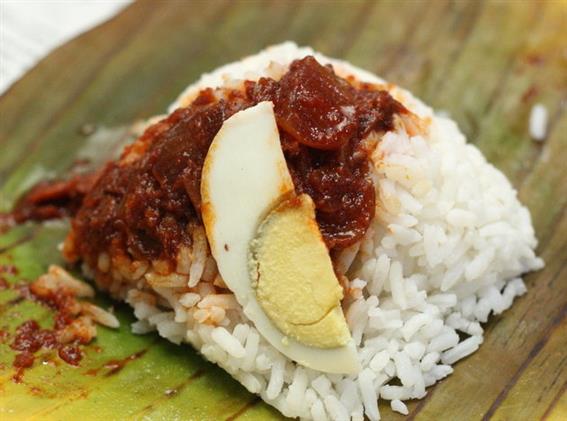 Nightbird Bites
By Lee Khang Yi - Wednesday, Jul 03, 2013
Nasi lemak is often perceived as a morning staple to get you through a long workday. In the morning, the city is peppered with Malay ladies earning their keep with their nasi lemak stalls. It is not hard to spot that distinct plastic table covered with plastic containers filled with homecooked "lauk" or cooked dishes.
The dish's popularity has seen it appearing late at night and in the case of the famous Nasi Lemak Selera Jaya 223, that iconic dish has even gone 24 hours! Hidden within the busy factories, this food court seems to only sell nasi lemak bungkus, as packets flood each table in the place. Look closely at the packet and you will notice its distinct differences, one is Nasi Lemak Suri in blue while another is Nasi Lemak Yatie in red.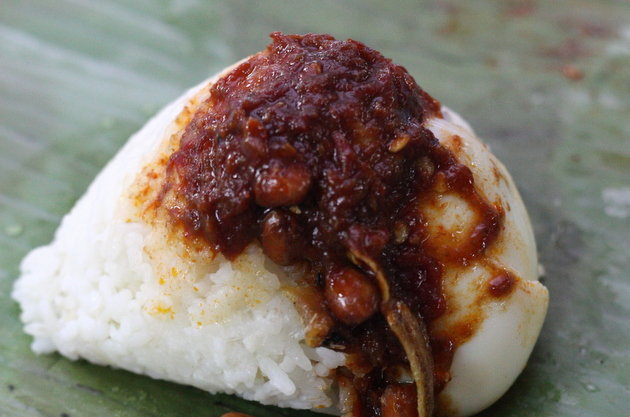 The packets also have their own unique tastes – Suri's sambal is tongue numbing spicy while Yatie's sambal is sweeter. Freshness drives the success of these packets, as diners enjoy eating the aromatic steamed coconut milk rice piping hot. The packet is also filled with a halved hardboiled egg, peanuts and ikan bilis for RM1.50. The nasi lemak is usually accompanied with grilled otak otak or hot sup kambing.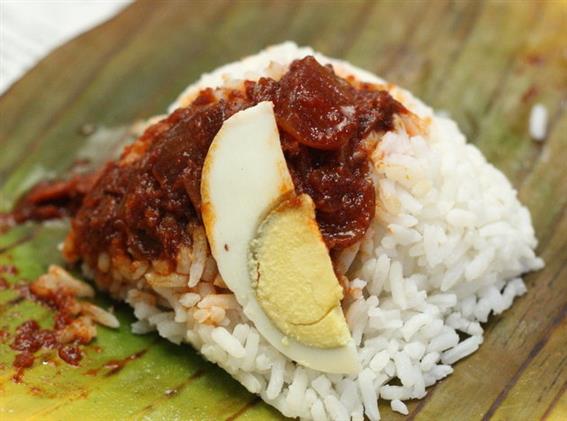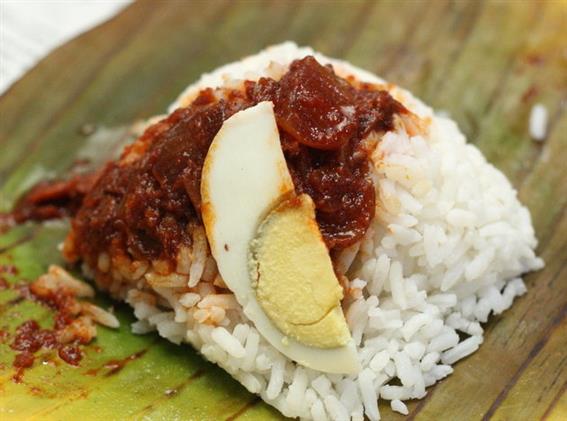 Variety is definitely the way to go, as seen in Nasi Lemak CT Garden. The popular stall in Kampung Baru draws their customers in with a multitude of dishes including quail egg sambal, crunchy sambal tempe goreng and fried chicken. Their nasi lemak is also sold in packets. It's one of the best places to bring out of town visitors, as you dine with a beautiful view of the Petronas Twin Towers.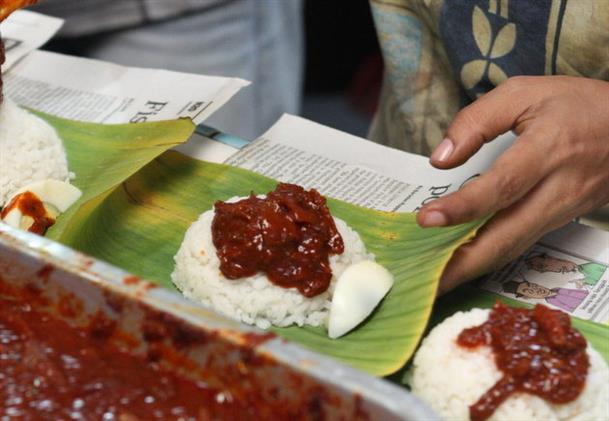 Further down in Pudu, it's a different story at Nasi Lemak San Peng. This stall is popular with the restaurant chefs who want a quick bite after a long day of work. The place serves Chinese style nasi lemak, with choices such as fried luncheon meat and waxed sausages or lap cheong or even chopped long beans. When it comes to the sambal, it's just as spicy as the ones you encounter in a Malay stall. Despite its dodgy location, dining here is worth it for a tummy warming experience. Other stalls selling drinks, fried kway teow and chee cheong fun can also be found in the vicinity.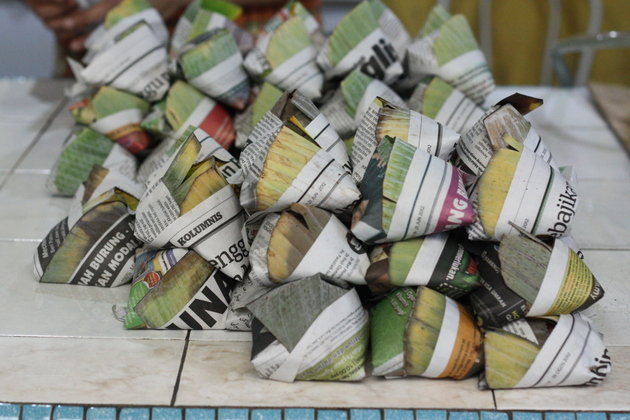 Nasi Lemak Yatie, No. 6 Selera Jaya 223, Jalan 223, Petaling Jaya. Tel: 012-3717007. Hours: 5pm to 5am
Nasi Lemak Suri, No. 1, Selera Jaya 223, Jalan 223, Petaling Jaya. Tel:012-2381261. Hours: 24 hours.
Nasi Lemak CT Garden, Jalan Dewan Sultan Sulaiman, Kampung Baru, Kuala Lumpur. Hours: 6pm to 4am.
Nasi Lemak San Peng, Stall behind KK Mart, Off Jalan San Peng, Kuala Lumpur. Hours: 8.30pm to 2.30am (Closed on Sundays)