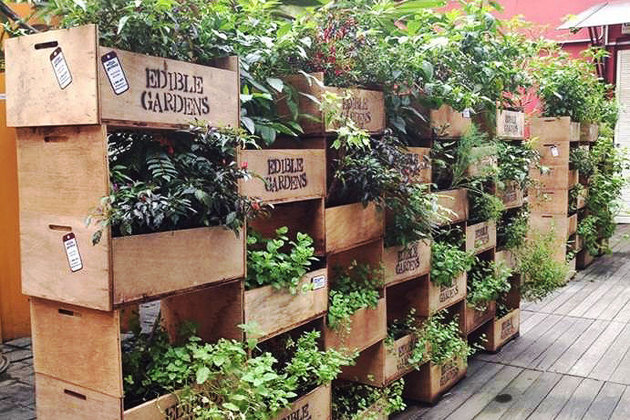 No Land To Grow Food
By Jade Hu - Wednesday, Mar 05, 2014
It is not unthinkable when a plate of char kway teow can go for $10, when ingredients become really expensive or short in supply for the hawkers. In land-scarce and import-dependent Singapore, we get most of our food supplies from abroad. With the world moving towards a technology-based age, agricultural-based countries are also looking to grab a piece of the digital pie. What if they start to produce just enough to be self-sustainable? The recent spate of incidents such as the fish import bans and sudden fish deaths have also underlined our vulnerable food security situation.
In Singapore, traditional farming is not practical as space is expensive and limited. The government's latest land-use draft master plan focuses mainly on housing, economy and transportation. Is there any consideration for whatever little space to grow food and address some food sustainability? According to Manda Foo, secretary of the Kranji Countryside Association, "Farms do not have a comparative advantage in agriculture and have not been actively supported by the government, whose first line (of thought) of food supply is cheaper imports. Plus, land leases for farm land are short, making large-scale technological investments difficult."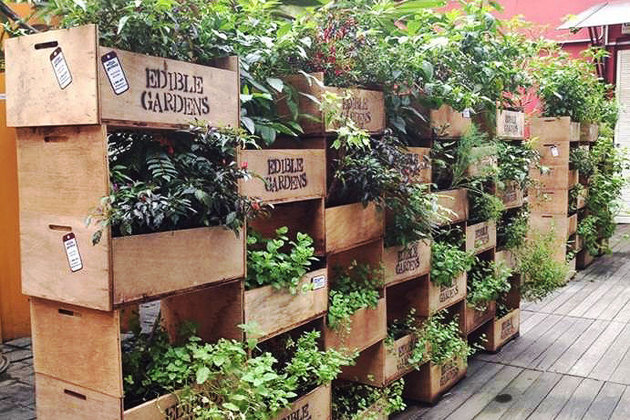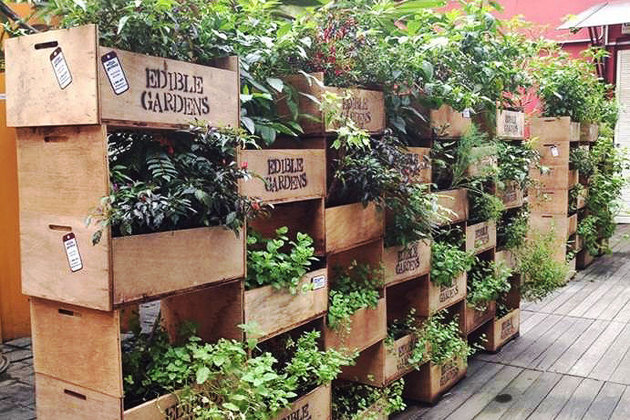 A burgeoning urban farming movement has taken root in Singapore lately. Indeed, many people are getting their hands dirty, growing their own heirloom tomatoes and herbs. In our current state of development, it is at best, a hobby and a statement to address food security.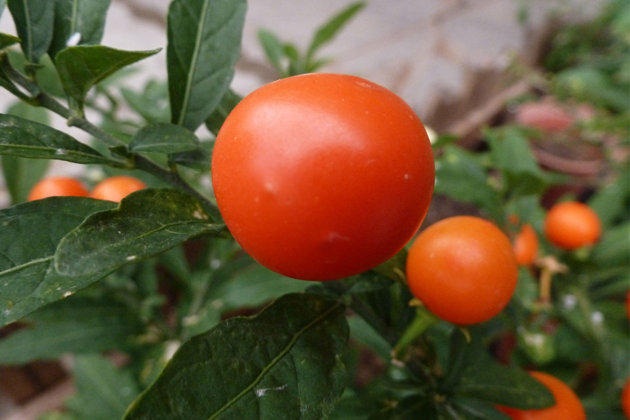 Co-founder of Edible Gardens (a social enterprise which promotes using under-utilized spaces like rooftops to grow food), Bjorn Low said that it is not possible to be self-sufficient, but it is important to prepare Singaporeans for times of need. He noted that since growing spaces are limited, it is challenging to make rooftop farms profitable and there will always be price competition from imports. They aim to raise awareness about food security, and connect city-living people with nature, which serves a social and community purpose. Instead of aiming for quantity and scale, they are going for quality, by serving a niche market with a small crop selection.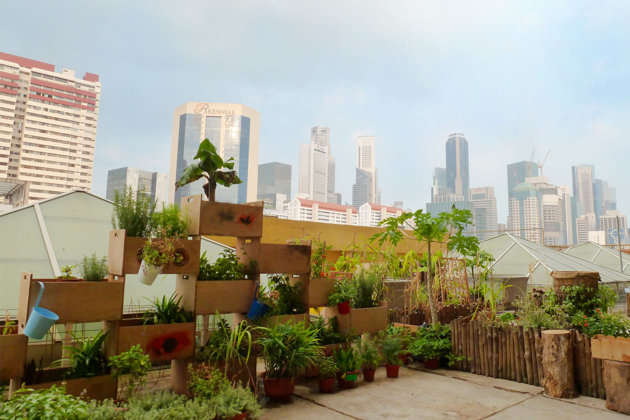 Comcrop is an urban farming initiative on the rooftop of *SCAPE on Orchard Road. With the help of vertical farming techniques, it can produce eight to ten times more than traditional farms over the same 6,000 square feet area. Allan Lim, CEO and Head of FarmPlay, Comcrop, believes that when people learn about the benefits of eating fresh, high-quality local produce, they will demand for it. This will, hopefully, prompt more urban farms in Singapore.
A handful of F&B operators and restaurant owners in Singapore are OK with buying from such local producers even if it meant higher prices. But not everyone can afford this luxury, especially small-scale eatery owners and hawkers, with customers expecting consistently low prices and comparable, if not better, quality of food. Mr Tai, executive director of Zenxin Organic, a leading Malaysia-based supplier of organic vegetables to the Singapore market, said that it is important to go all the way and really make an impact.
Allan Lim of Comcrop, believes that urban farming is a practical approach to help us achieve greater food security. Nevertheless, pressures from our ever-increasing population will determine which priorities will be taken care of first. In a city where "pragmatism rules", the well-intentioned initiatives towards ramping up Singapore's food security are likely to be sidelined or at most treated as a robustly-funded hobby.
Sticking to the status quo is by far the cheapest and most convenient way. Will the passion for a self-sufficient Singapore bloom, or will pragmatism win in the end? No matter how impractical it may seem right now, an urban farm will ultimately provide food for you. When we eat that plate of char kway teow next time, think about where each of the ingredients in that dish comes from.