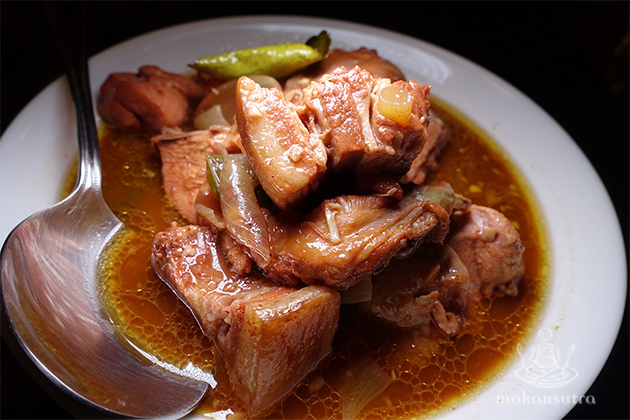 Nonya Bong is Back!
By KF Seetoh - Friday, Aug 18, 2017
I had not come across any before him that offered serious Nonya fare in a chay chye png (economic rice) style setting in a Balestier Road coffeeshop over a decade ago. By way of serious, I meant there were rarely seen (in a point-point chap chye stall) items like hati babi bungkus, ayam buah keluak, itek tim and even the ultra rare tohay (meats stewed in wine lees) in his now defunct Nonya Bong kopitiam stall. Then Jeffrey Chia left the scene 12 years ago with a frustrated tone "These people always complain and ask why my chap chye rice so expensive". Nonya fare, because of it's complexity, had never been chap chye rice cheap. He took a hiatus and did, in his free time, some catering business and today, this 68 year old pioneer generation cook is back with a renewed vigour. He now operates in his private home kitchen and will offer private dining sessions and you can have them delivered (or own pick up service) to you.
And now the makan: His edge is not just about doing something common, authentic (which is so subjective) and predictable Nonya fare. I peered into his menu and his range is very dynamic. Of course I tried a big range of it. First up, this Ayam Buah Keluak actually comes with both chicken and pork (in that same serving). He does it sans minced meat mixed into the black nut and the spicy and earthy flavour shines through. Like most of his dishes, he is very light handed in the salt department.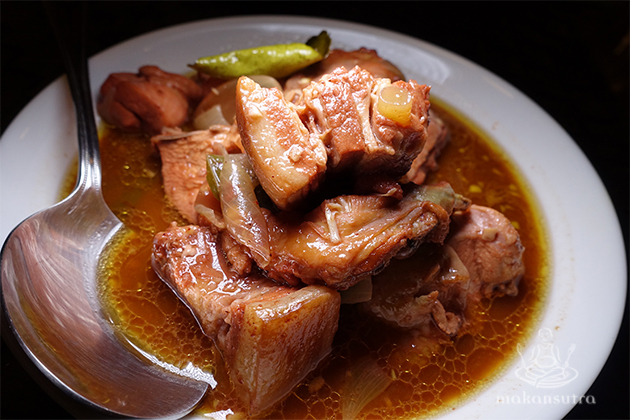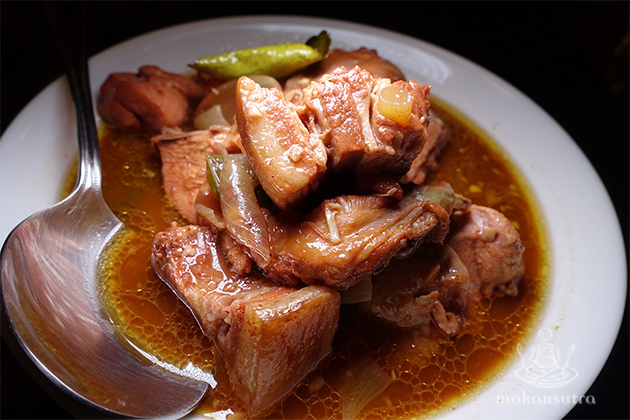 Then the reddish Tohay came a calling and his little touch of lending accents of chincalok and belacan to this wine lees chicken (and pork) stew was so refreshing. It tasted nothing like the Hakka version. I like how he used two meats as "It gives more texture and tastes" Jeffrey tells me the obvious. Even his Chap Chye is done home style-you'll see more ingredients and the texture has that just-done-in-the-kitchen feel to it.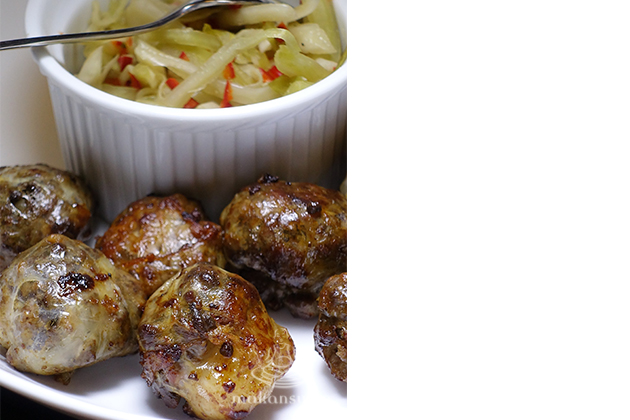 I loved his Hati Babi Bungkus. These ketumbar or coriander marinated fried liver balls wrapped in pig's caul, is a rare delight. He serves them with his own-made achar and I will be back for it.
This old chef is so stubborn that he insists even to make and fry his own kueh pieti cups in his glassed up home kitchen. I wasn't complaining though. This kueh pieti starter is a must if you are to book a private dinner session in his Choa Chu Kang.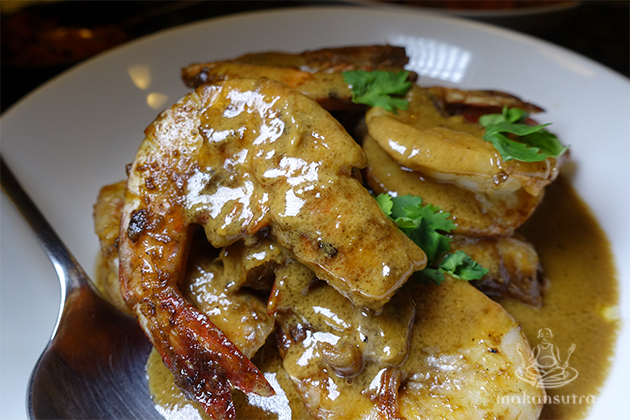 His Assam Prawns was rendered with belacan, coconut milk and tamarind- this combo brought so much out of the butterflied fried prawns he tossed it in, that's another "like" on my makan page. When the dessert came, I suddenly realised this once common item had been quietly fading from many menus. The mount of sago pearls, smoothened with egg white, was doused with fresh coconut milk and gula Melaka. I was transported back to a lost era of food-love.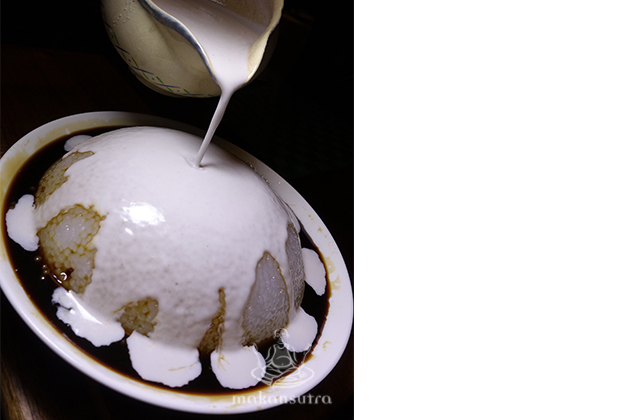 Jeffrey also offer Penang Nonya items like Ayam Kapitan (fried chicken) and Jiu Her Cha (cuttlefish turnips stew). He offers "omakase" set meals from $50 a person (8 dishes) and $100 (18 dishes) and you can bring your own tingkat for a pick up service or order online from his facebook site.
Facebook: NonyaBong The Peranakan
Whatsapp : +65 96191949