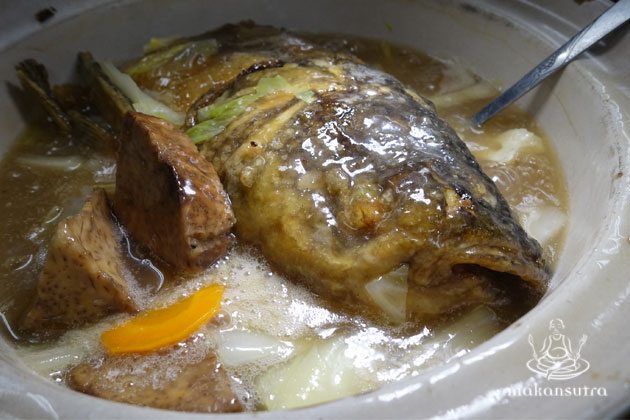 Not Just a Can Do Cantonese Cze Cha
By KF Seetoh - Monday, Mar 14, 2016
The more I read about the latest food craze, the more I get determined and excited about going back to heritage food.. lest my memory fail me. All these recent stories and online chatter about salted egg yolk and even chilli crab croissant, are making me desperate to revisit this old school cze cha stuff. Cze cha these days are just what the cooks offer you whatever they are good at cooking, from KL style Hokkien mee, fish head curry and perhaps a sambal vegetable dish or two. But once upon a not-too-long-time ago, you went to a cze cha place because they sold Cantonese, Hokkien, Teochew, Hakka or even Heng Hwa and Hainan fare. You knew claypot fish head meant Cantonese, or nee (yam paste) was offered only in Teochew eateries, stir fried abacus seeds, pan fried yong tau foo and belly pork braised with preserved vegetable (mei chai) meant that you are in a Hakka restaurant and a Hokkien cze cha place was where you go for peppery pig stomach or fish maw soup.. you get the idea.
So I went back to this trusted little corner in Toa Payoh for classic Cantonese fare, with some stuff not easily found today. Makansutra had been consistently ranking them highly over the last two decades and they are long-time residents in the guide book. They still offer the same signatures and you spot the regulars every evening, going back for the same pleasures.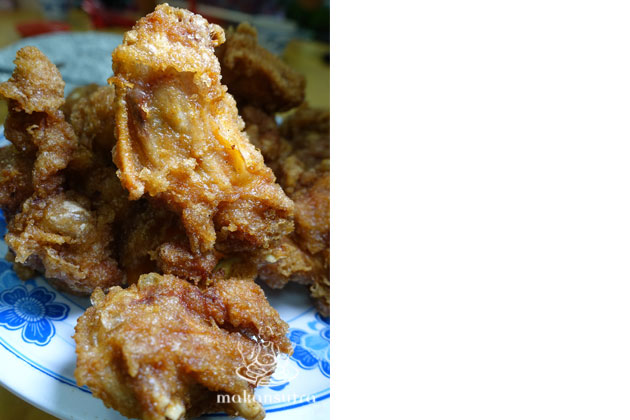 Service is curt, informed, fast and efficient, the classic Singapore aunty and uncle style. They smile only when there is actually something funny or amusing. The first dish was up, in less than ten minutes in the packed kopitiam. It can be ranked as one of the best Ha Cheong Kai (fried prawn paste chicken) in Singapore and is still served on an old fashioned style pedestal platter (like many of their dishes). Although the prawn paste was now lighter than I remember, it was very well balance, you can taste both the chicken and the marinade. And it came sans the reddish colouring hue, like how it should be, fluffy crispy and moist inside.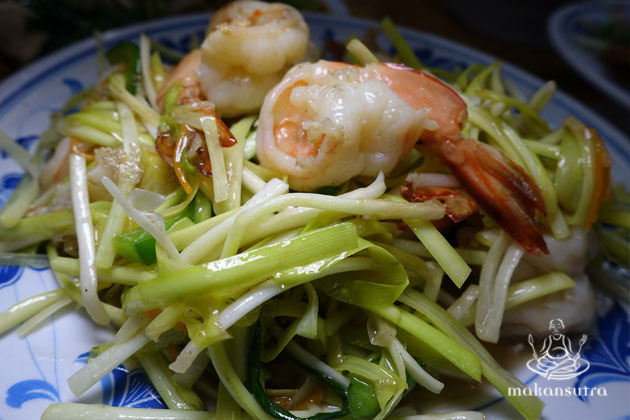 Then came my favourite, the Yellow Chives with Prawns. The smooth and crunchy sweetness of the chives were nicely arrested by the plain savoury sauce and the fresh grey prawns. This one, have it with rice; like what buns are to burgers.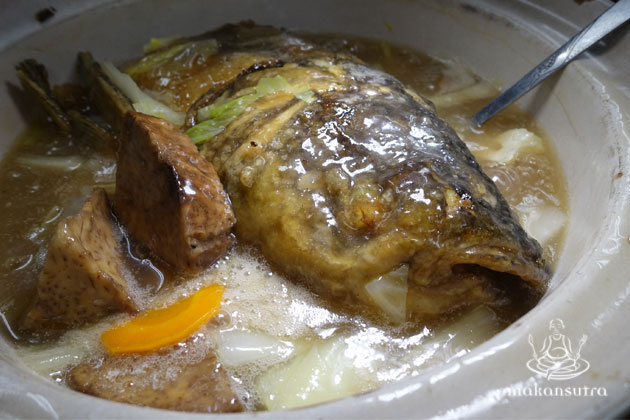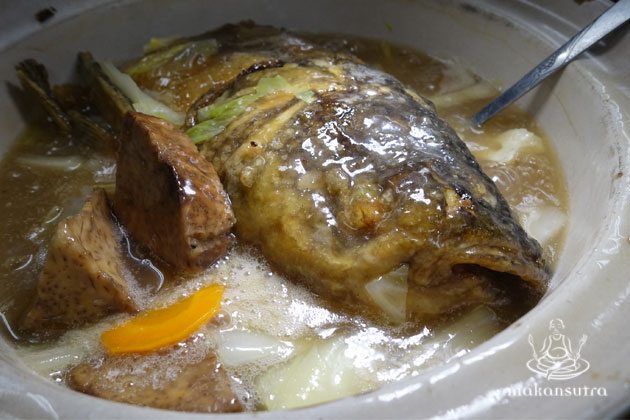 Their signature Claypot Fish Head was up next, and it was as I remembered. But the waitress felt the need to inform me that river fishes (carp, in this case) has a grassy and muddy flavour. It really meant they had a slew of new generation customers who think all fish should taste like salmon or cod. It came simmering, and if you let the sauce sit awhile as you tear into the pre-fried and braised fish head, the pieces of yam will thicken the sauce and that's when it is demanded that you spoon some over your rice.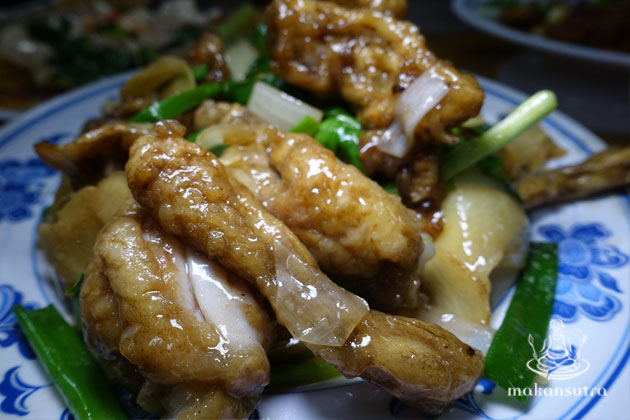 That old school plate of starch battered frog legs, dipped then stir fried with a mount of tamed (pre-blanched) young ginger slices and scallions, was a sign this old Cantonese icon is alive and kicking.
And they offered another childhood favourite of mine, Crispy Baby Squid. They do this one well; I know many don't dry it thoroughly nor fry them well and it comes out leathery and irritating. The version here was crunch and crisp all the way and the sweet and spicy sauce was very comforting.
Frog leg croissant anyone?
Hong Sheng Restaurant
Blk 203, Toa Payoh North
#01-1121
5.15pm-10pm. Closed on Mondays