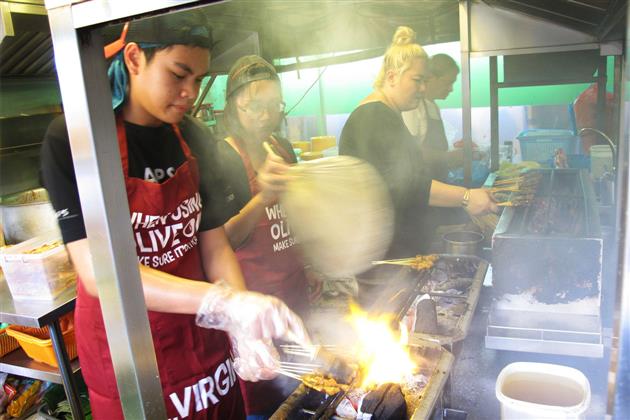 Not kidding with Satay
By KF Seetoh - Monday, Jun 30, 2014
They average 17 years of age and instead of whiling the school holiday time away, these kids did what many would not even think about- intern with some of the best local hawkers in the game. It was a partnership between the ITE West College and Makansutra to expose their students to street food culture and business, first hand, at Makansutra Gluttons Bay at the Esplanade. The group recently paired off at 4 stalls over two weeks and each spent at least an 8 hour shift each evening (Gluttons Bay opens only for dinner). It was not all fun and games from day one.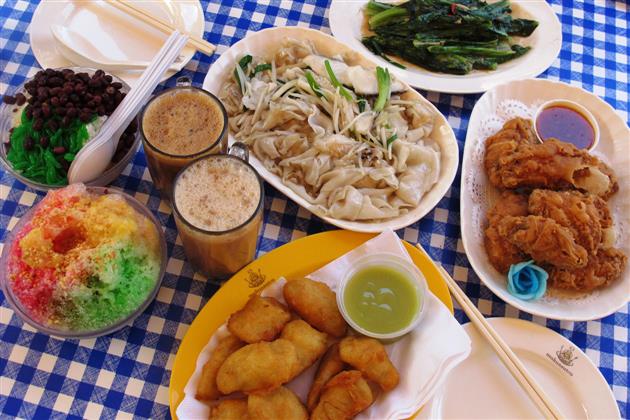 Mohd Nor Bin Jasmi and Hani Rahayu Bte Rohani opted for the Alhambra Padang and it was touch and go on day one. "The length of time for marinating the meats in very important" said Mohd Nor, after an initial test session where they only marinated the satay for 15 minutes. By day 5, he was on top of the situation and said "I now see my future in the street food business."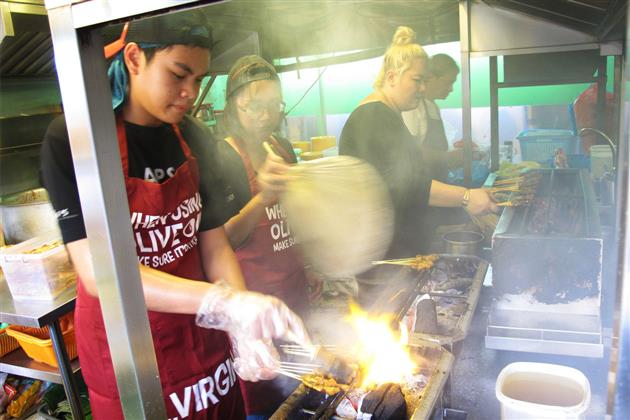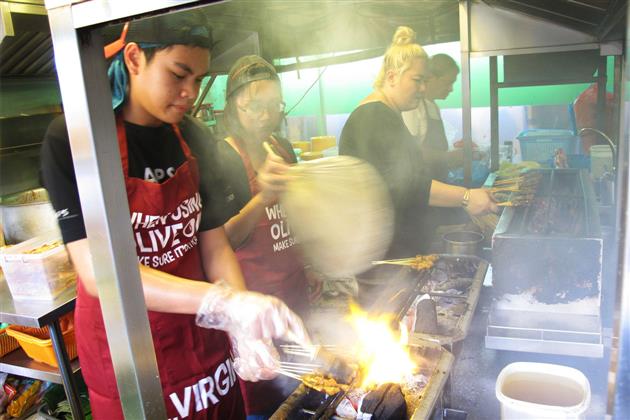 Both Sbester Heng and Jennifer Lee were able to make and pull or "tarek" coffee and tea with a perfect head of froth by the third day. But their favourite item was the "banana kaya fondue", sliced fried banana tempura dunked in a fresh own-made cold kaya cream. "All my colleagues here love this one the most" said Sbester. The hardest part of the gig he realised was "the non-stop crowds at Gluttons Bay- they want it fast and immediately." They knew it was a ploy to let them handle large crowds and under pressure.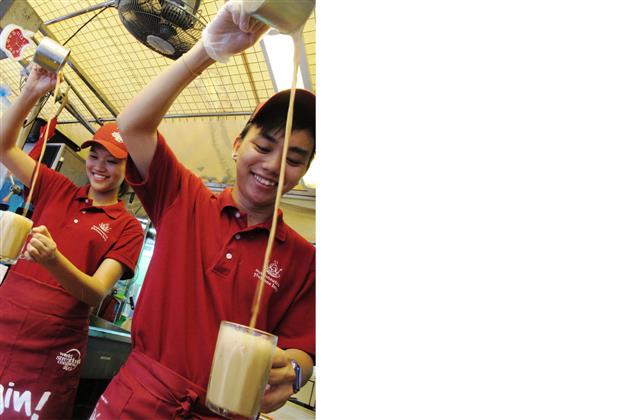 The chicken rice team, Dennis Chua and Janice Ng had it tough. They learnt chicken rice "precision". "The stock to rice proportion and the water temperature for the chicken has to be exact." They had "wasted" some chicken and rice in the initial training days with the Wee Nam Kee chicken rice folks. The "cze cha" team had the most giddying experience.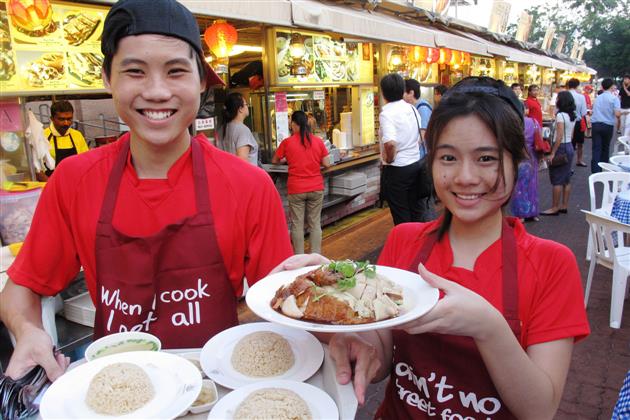 Sebastian Chua and Ilyzyana Bte Khamis had to learn three dishes- fried prawn paste chicken, sum lo fried hor fun and stir fry a vegetable, all designed to test their ability to handle a wok. The chicken came up tops, followed by the hor fun and the most difficult, they vegetable dish, scored the lowest points. Any Chinese chef will confer that stir frying vegetables over high heat is an art.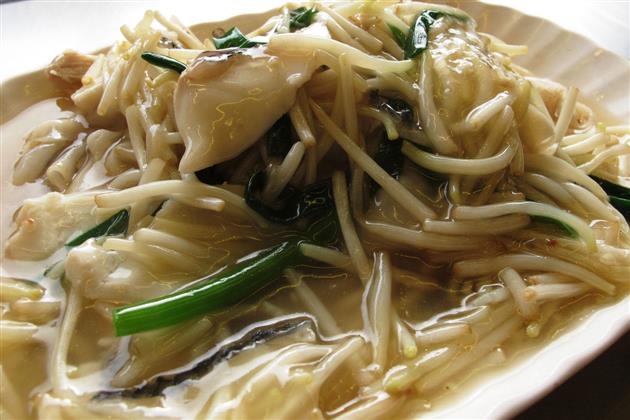 The hawkers were not paid for this gig and even paid and fed the students on their own accord- all, with the hope the school system can institute such internship regularly and help ease some manpower shortage and open up new opportunities for all of them.
Congratulations to all the students, you did quite well for first timers.
Alhambra Padang Satay– their satay comes roastier and intensely well marinated- better to go with the beer you order.
Sweet Spot- the little known "secret" dish is the Banana Kaya Tempura- freshly fried banana slices dunked in fresh made (daily) cold kaya cream.
Wee Nam Kee– this is a chicken rice household name here. Most customers at Gluttons Bay prefer their roasted, yet juicy chicken instead of the poached version.
Hong Kong Street Chun Kee– the boss learnt his skills from the original Hong Kong Street cze cha masters. They shift about 50kg of their number one item, the ha cheong kai (prawn paste chicken) every evening.
Makansutra Gluttons Bay
8 Raffles Avenue #01-15 S
Mon–Thu: 5pm – 2am
Fri & Sat: 5pm – 3am
Sun: 4pm – 1am