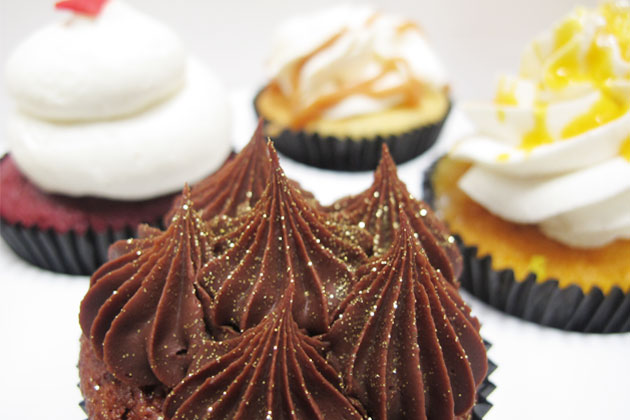 Nothing Fluffy about their cupcake business
By KF Seetoh - Monday, Jan 13, 2014
I never thought I would be writing, with gleeful anticipation, about cupcakes. Really, I ain't no fan of sweet snacks like these and I know there are other more interesting ways to get that sugary fix. That was until I passed by what seemed like a line for a $10 million dollar 4D lottery counter, in the middle of Kampong Glam and on a quiet Sunday. I could not see the shopfront nor the counter. A couple of sniffs and a few kaypoh questions for those at the back of the line later, I realised these patient folks were waiting in line for cupcakes.
The quaint and charming little pastel green tiles and white Brooklyn-esque shop can only accommodate no more than about 6 people inside at any one time. I did not bother to queue as it would not require a high IQ to know that there would not be enough to for all in line.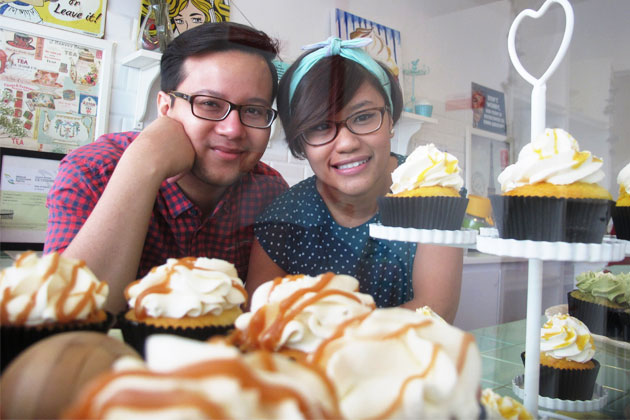 So I came back a week later and had chat with the young Malay couple and I realised they were on to something special. "We make only six flavours a day and we change it every day", said Ashraf Alami, 32, who runs this two month old bakery with his wife "and the creative director of kitchen", and former public relations executive Syaira Suhimi, 26. I hadn't read much about them in my usual kaypoh research works and I wondered how this crowd came about. "It's the almost 20,000 fans we have on our Instagram page. They like the photos, the range and our attitude, I guess," and Ashraff says they came about only in the last three months.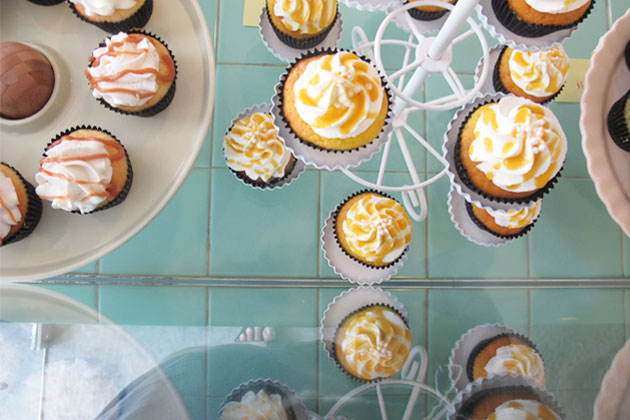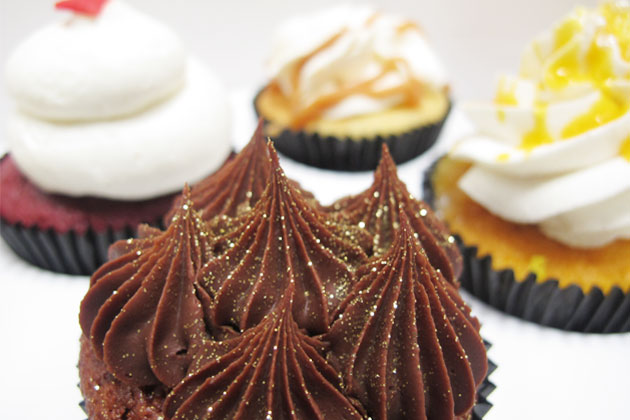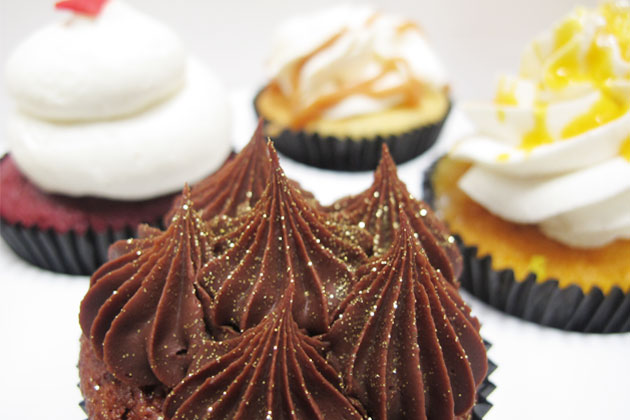 Syaira has "90 flavours in my repertoire and it ranges from the classics to the weird and wonderful." She has been baking at home since she was a young teen. On the day I visited, she made Matcha, Lychee Lemon Mango, Maple Pancake Mango, Dark Chocolate Raspberry, Salted Caramel and Nutella Red Velvet," But I am thinking of things like deng deng (beef jerky) and even fish floss, since Chinese New Year in near," she tells me, adding stuff like mango sticky rice and liquid cheesecake versions have been offered in the past.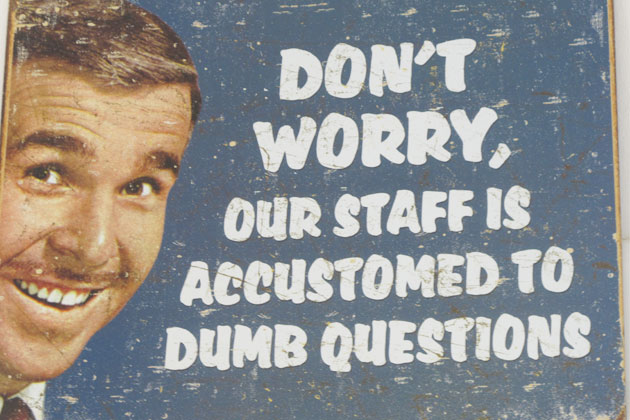 Why I think they are on to something is their attitude – young, wired, energetic, in touch and hardworking and they love their work. You can tell by the two country bike complete with cane baskets parked out front of the shop. The two days they close are for "our leisure and staff welfare". They live upstairs, love travelling, Japanese food and basically, love life. On their opening day in November, the sold 2000 pieces and each of their cupcakes go for $4 a pop. There are two clear reasons why I will come back for more – firstly, the intensity and control of flavours and the restrained use of sugar (plus a bonus – that the paste and cream stuffing goes way into the cupcakes, not just as a pretty topping.)
So what will they sell today? You'll have to go online and track Syaira down for answers.
Fluff Bakery
12 Jalan Pisang
Noon till sold out
Wednesdays to Sundays
@fluffbakery (on Instagram)