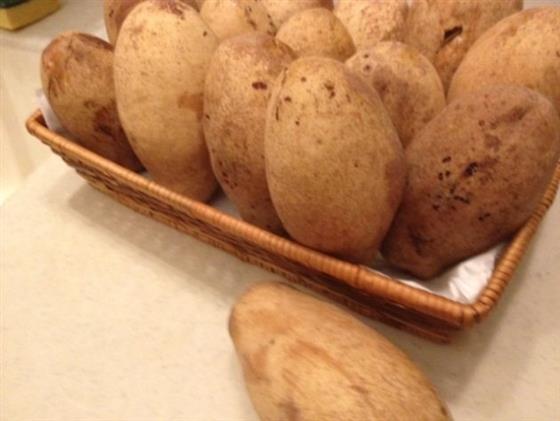 Now Is The The Season For Buah Binjai
By Sylvia Tan - Tuesday, Jun 26, 2012
You know Binjai Park, but do you know the binjai fruit it is named after?
The estate off Dunearn Road used to be a binjai orchard and some trees are still found in the gardens of the homes there and they fruit every year at around this time, during the hot season.
The fruit (mangifera caesia), a sort of local mango, are prized especially by those who remember eating them in their youth. The Malays love them, as do the nonyas.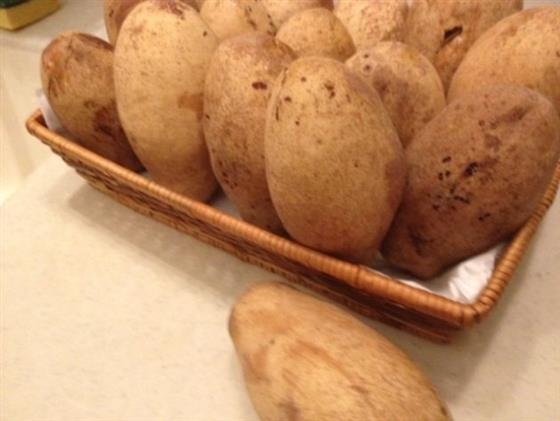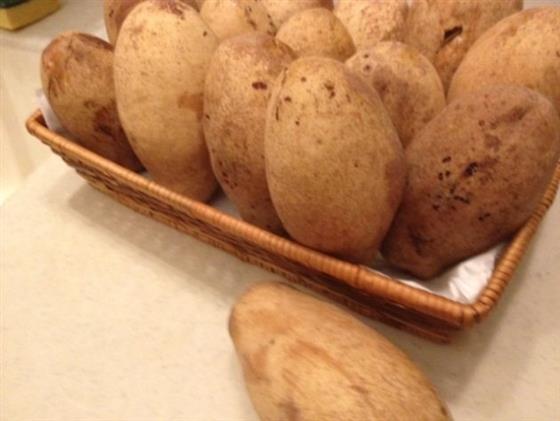 Rich in vitamin C, they ate the fruit, not on its own, but as a side dish in a meal with cut chilli, soya sauce and lots of sugar as the fruit is tart, but oh, so aromatic.
Like the durian, the jackfruit and other local fruit, the binjai has a strong pungent aroma, much loved or hated depending on whether you are a fan or not! Helped along by sugar, you get a sweet tart fragrant finish that is most appetising, eaten with a fried fish, traditionally.
The fruit is shaped like a mango but is brown in colour when ripe and the flesh soft and yielding, if sometimes fibrous. I get my yearly supply from my aunt who has a tree in her garden, but you can buy the fruit from Tekka and Joo Chiat markets, when it is in season, of course.
It is one of the few seasonal fruits still found growing in our increasingly urbanised landscape and one of a few that we can eat therefore at its prime.
While it can be cooked – best in a nonya geram assam (spicy tamarind) gravy with fish – I like it raw in a sambal, though sometimes I update the presentation, by serving the mashed fruit with chopped fresh coriander, green chilli and onion, as a Mexican salsa which I then serve with tortilla chips!
While the traditional way is to eat it with cut chilli, sugar and dark soya sauce, my grandmother used to mix slices of the fruit with freshly made sambal belacan, a bit of salt or light soya sauce and lots of sugar and serve it with a fried fish – a black or golden pomfret would be lovely.
Sambal Binjai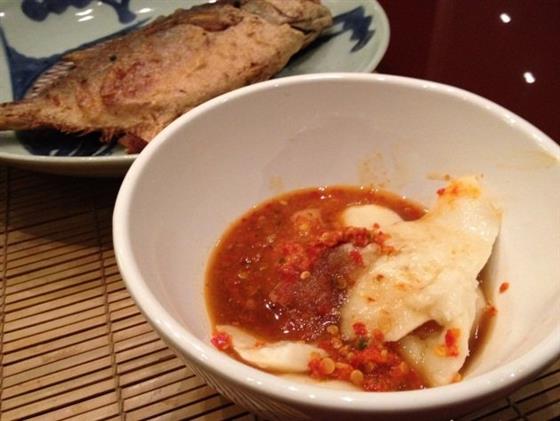 Flesh and puree from one ripe fruit
1 Tbsp sambal belacan – fresh red chilli pounded with toasted belacan
2 Tbsps sugar
1/2 tsp light soya sauce or salt to taste
Method:
1. The fruit is ripe when it smells pungent! Peel and slice the flesh and discard the pit. Save any puree to moisten the dip, if desired.
2. Add freshly made sambal belacan, sugar and salt or soya sauce to taste. Do not mix it till at the table. If you do not have fresh sambal belacan, you can also team the fruit with sliced red chilli, sugar and dark soya sauce, a sweet and sour black puddle.
3. Eat it with a freshly fried fish, I like black or golden pomfrets, but a kurau or mackerel slice would do as well to obtain this taste of tradition.