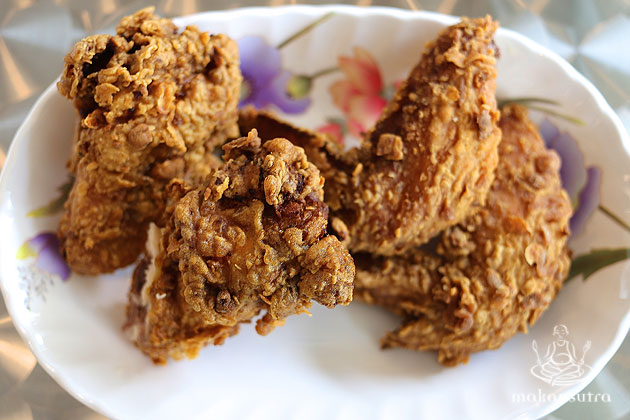 Old Bibik's Famous Peranakan Rendang
By Cecilia Joven Ong - Wednesday, Jan 14, 2015
It was definitely a turning point when Adrian Loh, 38, quit his job as a Marketing Manager in a travel company along with his good friend, Wee Phang Lui (Ah Wee), 36, that quit his job as Business Analyst in semiconductor industry about 3 years ago. Both of them started a hawker stall at the already closed Lavender Food Square serving Peranakan Chicken, Beef and Mutton based on a recipe passed down by Adrian's Grandmother. It is no doubt a hard decision for both to leave the industries they were familiar with whilst venturing into an entirely different one on a full-time basis.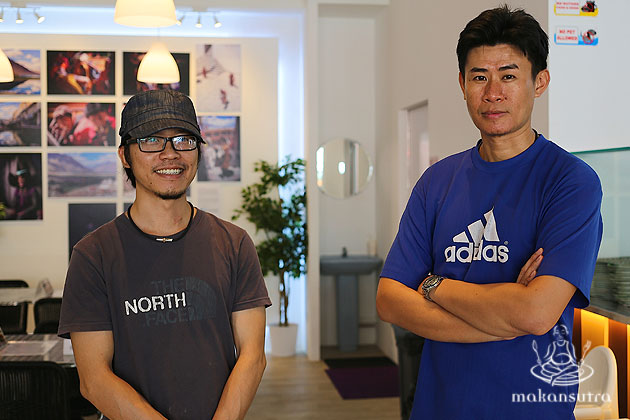 THE RELOCATION
Within a short period of time, they were able to establish a good base of supporters that left many raving reviews about their food on various social media platforms. This contributed to their decision to moving from the then hawker stall when their tenure at Lavender Food Square ended on 30 January 2014 to a shop space at MDIS building along Changi Road on 6 October 2014.
As mentioned by Adrian, they are still in the midst of fine-tuning their operations and working to improve their menu thus little publicity has been done to announce their relocation. Their business has been a little slow compared to their previous location especially during lunch when they'd have a better dinner crowd. They are also in the process of applying for a Halal certification in order to cater to Malay customers since their current location is in the heart of a major Malay Muslim community.
Adrian strongly recommends their Chicken Rendang set ($7.90) and I tasted the Ayam Pongteh set ($8.90) and Inchi Kabin Chicken Wing (2 pieces for $3) too. Both sets are served with egg omelettes, vegetables, achar and their extremely spicy Belachan Chilli. All the dishes are prepared using fresh ingredients along with self-blended spices and the meats are well marinated before being slow-cooked for hours to give it the desired texture and infused robust flavor. I had tasted it when they were in Lavender Food Square and am now tasting the improvements in food quality. However, I did not quite like their Inchi Kabin Chicken Wing as it was a bland but I did enjoy the crispiness of the wings as mentioned Adrian. He stated how the Chicken Wing dish is an addition to their previous menu and that they are still making changes to perfect the dish.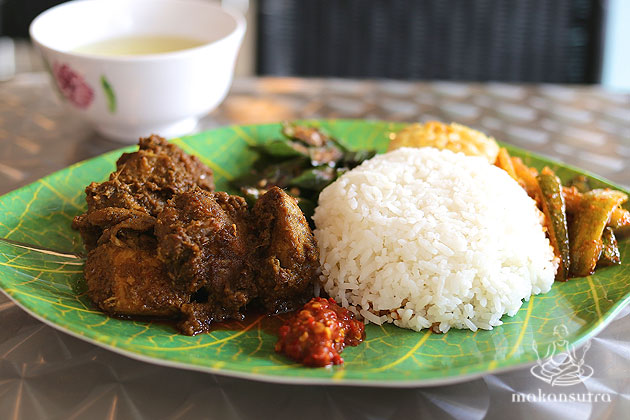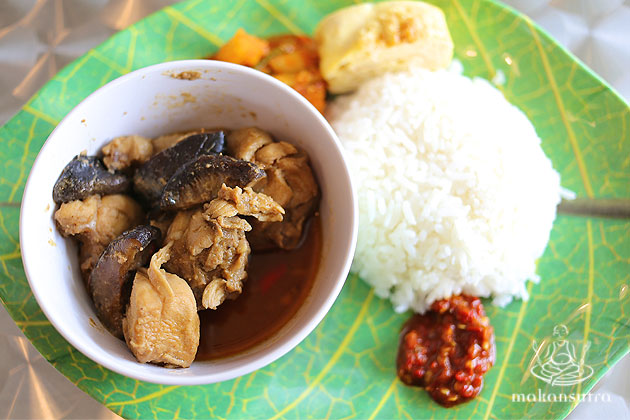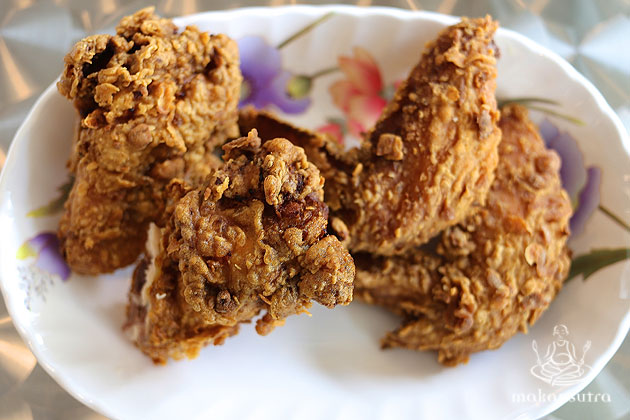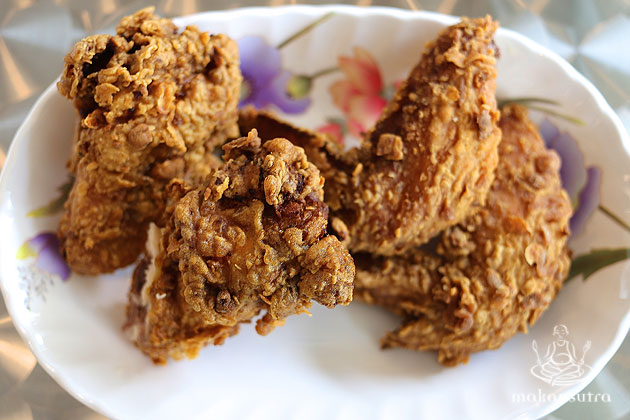 Their menu has been expanded to include Stir Fried Assam Prawns, Udang Nanas Masak Lemak (Prawn Curry), Mak Bibik Ikan Pari (Fried Stingray), Ikan Assam Pedas (Sweet & Sour Stingray), Kelantan Kampung Chicken, Nonya Chap Chap and more. Even though the same item costs more, there is now no GST or service charge.
CHALLENGES AHEAD
When asked whether there is any sense of regret in their decision to start this business, Adrian and Ah Wee chuckled in unison. They felt that although there were different challenges along the way with many more ahead, it has been an enriching journey thus far. It is absolutely heartening to witness their enthusiasm to go chasing after what they most wanted in life. Here, I am wishing them the very best.
OLD BIBIK'S FAMOUS PERANAKAN RENDANG
190 Changi Road #01-01 MDIS Building Singapore 419974
Operating hours: 11.30 am to 10.00 pm