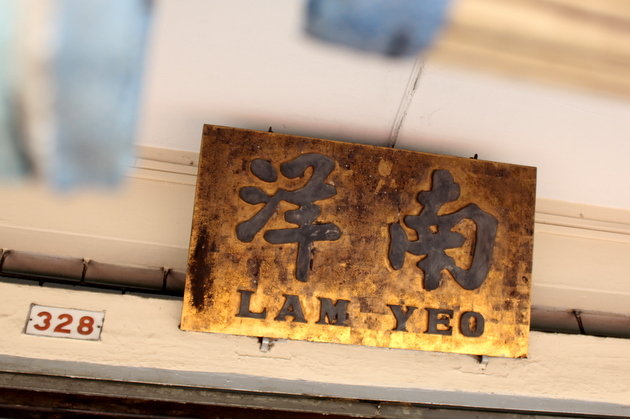 Old Coffee, New Confidence
By Tris Marlis - Wednesday, Aug 07, 2013
Walk in to the Lam Yeo Coffee Powder Factory and you will find yourself back in the 1959 – sacks of coffee beans piling up in the plywood shelves, a subtle light penetrates through the entrance where a tableau of containers filled with coffee beans and powder is placed, and racks of memorabilia with Chinese New Year greeting and coffee socks, hide the abacus (they use it not because it's cool and environment friendly but because it's been so all these decades). The sound of the coffee grinding machine and the smell of coffee aroma in the air once again remind you that this is where time stood still, in a little spot in Balestier Road.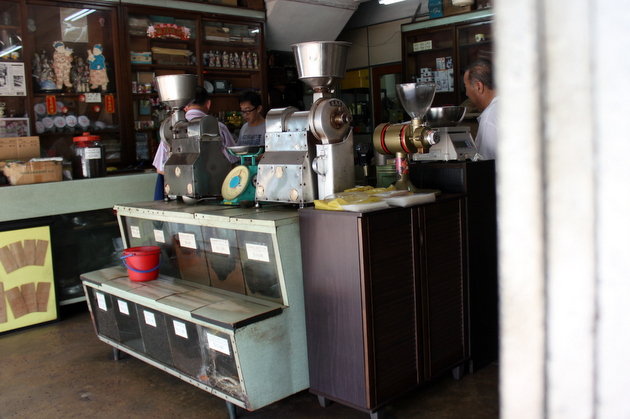 As antique as it sounds, the word "old" is the last thing that the third generation owner, Mr Tan Peck Hoe, also known as Benny, wants to be associated with. Even after 54 years, the Tan family is still introducing something new to their customers every day. In fact, four years ago, Benny started importing gourmet coffee beans from South America and Africa after seeing a growing demand for it. Now there's a little corner in the shop decorated with jars of gourmet beans from Uganda, Jamaica and Guatemala. Next to it is a glass shelf displaying packs of the prized Kopi Luwak or civet cat "poo coffee."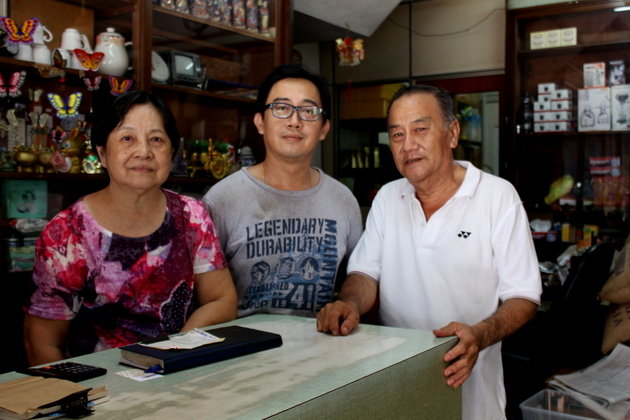 This gourmet addition is a surprise to many walk-in customers, though not all are pleasant though. Some customers would even question his expertise, sniff on every jar and quiz him. "We are an old coffee factory, but it doesn't mean we can't keep up with the new trend," says Benny, and he continues: "The most important thing to have in a relationship between a business owner and customers is confidence."
Confidence is what the factory has lived by for the past half a century. On a typical day, regulars would ride in on motorcycles and cars to pick up their bags of freshly ground coffee powder. Regulars would ask for stronger, lighter, more or less bitter coffee, and then Benny would scoop out coffee beans from the 10 signature blends with a formula in mind before pouring them into the grinding machine to create the perfect blend.
The factory has customised blend for small businesses, cafes and even private events such as weddings. Even after three generations, the family doesn't seem to get tired of what they they are doing. Benny and his family are always exploring new coffee beans to sell at their shop and both his parents are still faithfully attending their new and regular customers.
The jars of gourmet coffee beans (up to 20 types) are updated regularly, which he would share on the factory's Facebook page. His regulars would give the gourmet coffee a try by adding on their classic blend, but Benny noticed the customers would always go back to the good old Robusta coffee that's dark and buttery. "There is no better or worse, everyone has a different preference, but the old school kopi is still the best selling one thus far," he says. He also noticed the same preference among his younger customers.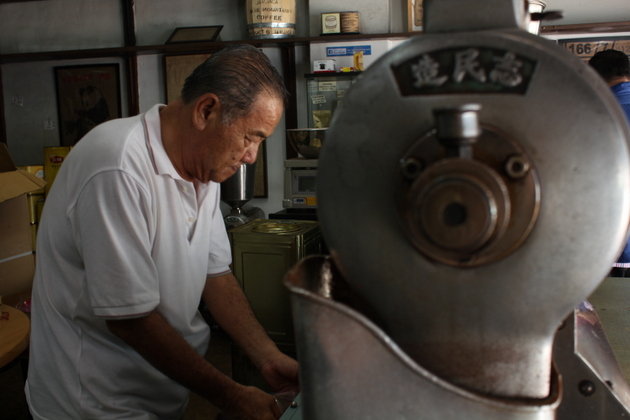 That is probably why, despite the mushrooming of modern cafes in Singapore, more and more people are finding their ways back to this gem. "From National Heritage Board to school projects" as described by Benny, would visit regularly. It's no longer just good quality "cup of excellence" coffee powder that the family is selling. The customers are here for the history, which Benny willingly repeats, every single day.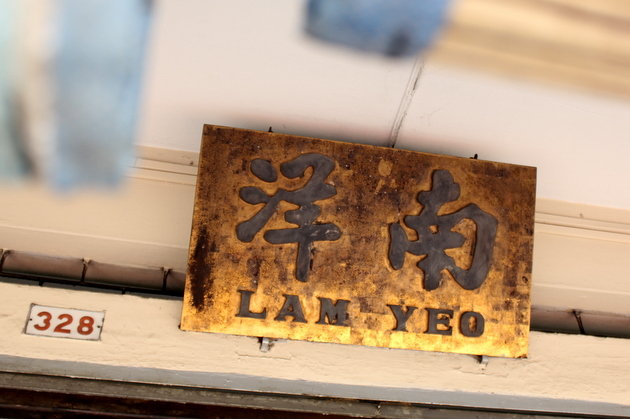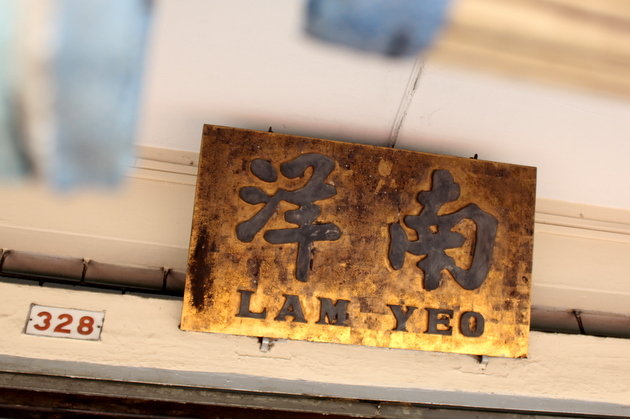 Lam Yeo Coffee Powder Factory 328 Balestier Rd Tel: 6256 2239 Hours: (Mon to Fri) 9am – 7pm , (Sat) 9am – 5pm