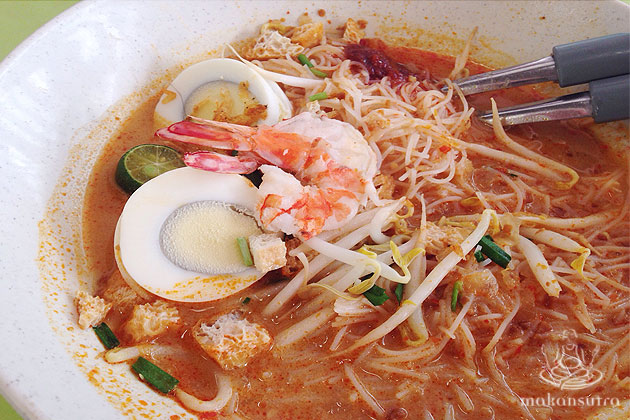 Old Flavours and New Carriers
By Adeline Ang - Thursday, Feb 26, 2015
It is no longer surprising to come across funky creations such as the Ba Chor Mee sandwhich or a Nasi Lemak cupcake where food vehicles such as cup cakes, cheese cakes, ice-cream and even you tiao can now be found carrying or stuffed with a wide variety of local and distinct flavours. I remember the times when the presentation of the food was all that mattered; as long as the dish is Instagram-worthy, not many truly bother about what goes inside their pasta or if they can taste the rainbow in their rainbow cake. They just want to be new and "the first", and then go crashing down into history. As novel as it sounds, would you be able to finish your Chili Crab cupcake after your first bite?
Salted Egg Yolk and Thai Iced Milk Tea, these once exotic ice-cream flavours can now be common found in the many ice-cream parlors scattered around the island. As much as you may love your Salted Egg Yolk Custard Bun, not all would feel the same for its ice-cream counterpart. Although this ice-cream flavor is well-loved for its grainy texture that simulates that of an actual egg yolk, the creaminess combined with the heaviness of the salted egg may be overkill, if the flavours are not tampered and balanced. But it is also about wisdom of the idea, not just mere inventions.
There exist dishes there are both novel and truly delightful; cleverly combining a new thinking to old comfort food. Take my recent visit to Flee Away Café (70 Dunlop Street) for instance. After hearing about their Le Char Kuay, a dish consisting of a You Tiao triple its normal size stuffed to the brim with dry Laksa, I couldn't help but pay the cafe a visit. The humongous You Tiao was not only crispy and fluffy but it complimented its dry Laksa filling surprisingly well. Contrary to expectations, the dry Laksa was not that dry. Replete with fishcake and egg slices, the slightly moist Laksa simply melted into one with the crispy You Tiao. I must say I was duly impressed with this creation; if you've heard of Banh Mi, Le Char Kuay has to be Singapore's version of the Vietnam street snack. When asked about the tin of small papadam, a type of Indian cracker, that is served alongside the dish, Ms Fann Hui Ling, co-owner of Flee Away Cafe, cheekily replies "We're in Little India mah!"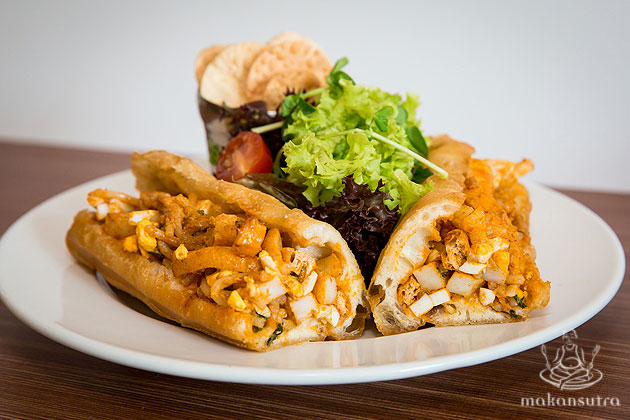 Besides the Le Char Kuay, Flee Away is also known for its funky cupcake flavours such as Nasi Lemak and Ondeh Ondeh. I must admit, the Nasi Lemak cupcake with its ikan bilis topping had met me feeling a little apprehensive. I was cynical about the sambal chili filling, but boy,   was I pleasantly surprised after the first bite. I was immediately hit with a mix of sweetness and spiciness and before I could pinpoint the taste, the aroma of the ikan bilis swept me away . Besides giving the cupcake a spicy edge, the moisture of the chili also helped perfectly balance the dryness of the cupcake. This cupcake did a good balancing job by way of taste and texture.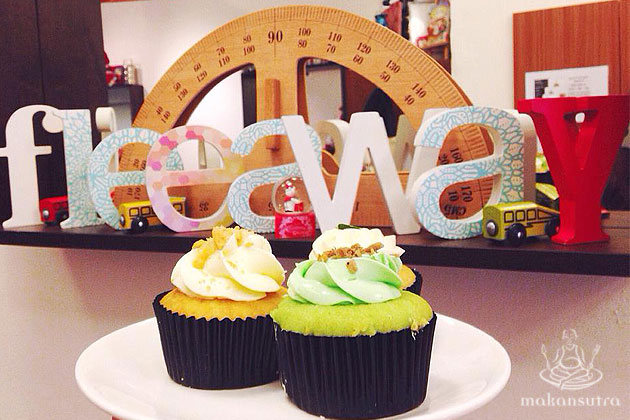 Flee Away
70 Dunlop Street S209398
Tel: 6341 7843 
Operating hours: Mon-Thurs 11am-9pm, Fri-Sat 11am-10pm, Sun 10am-5pm
If you're not a fan of cafes, maybe a plate of Fruit Juice Crayfish Mee Siam would be to your liking. "What?" you say. Located at Hong Lim Park, the base of this reinvented Mee siam is made from scratch without the use of assam and instead, contains fruit juice. Though the fruits used are a secret, the tangy and slightly citrusy taste of the dish would suggest the use of pineapple. The mee Siam soup is also relatively clearer and less thick. Besides the innovative soup, the added crayfish also gives this traditional dish a little modern twist. Diehard fans of the traditional Mee Siam may not necessarily be a fan of this tweaked and more sour-ish version of the dish, but for the more adventurous ones or the ones who are craving for something sour and are in the area, this dish is worth a try.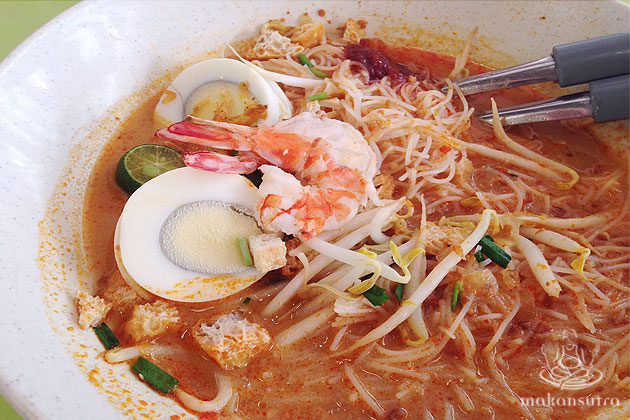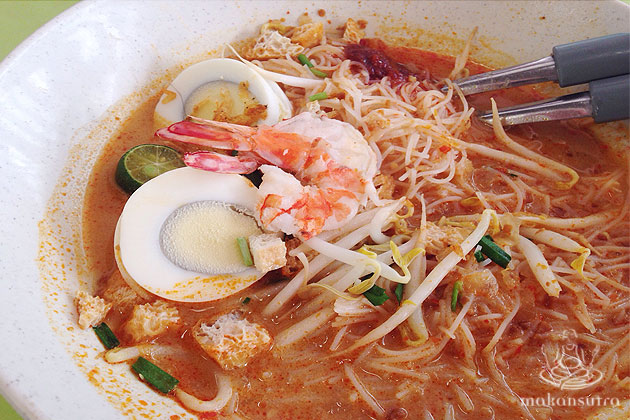 Sungei Road Trishaw Laksa                          
531A Upper Cross Street #02-066,
Operating hours: Mon-Sat 10.30am-6.30pm
Amidst all these creative inventions, we must remember, its not about Instagram or FB likes, it should be about real likes, for that is what keeps customers returning.