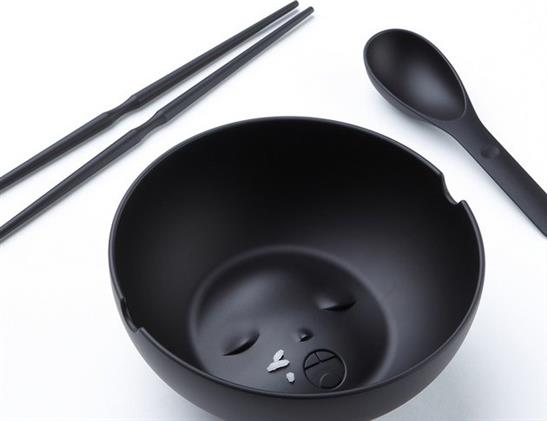 Old Grandmother Tale Kitchen Products
By Sheere Ng - Thursday, Jan 17, 2013
Many parents have paid forward the scary tales that was once told to them when they were young, about the horrible things that will happen to their future, particularly in the realm of love, should they not behave appropriately at the dining table. But few have delivered that scare tactic in the form of creative designs.

Product designer Ms Chan Wai Lim creates a bowl with a 3D imprint of a face at the bottom so that the remaining rice grains look like pockmarks. This is based on the belief that unfinished food will become blemishes on the offender's future spouse's face. In the past, kids may or may not buy this superstition, but when the prospect is presented visually, may be even adults will be beckoned to lick the bowl clean. What a neat trick to address food wastage!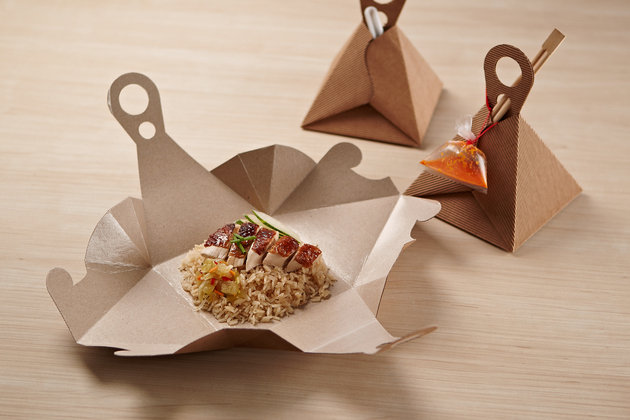 Ms Chan, who also designed chopsticks that demarcate where one should place his/her hand (it is believed that the further away it is held from the tip, the further apart one will be from his/her spouse), is one of the 18 product designers whose works are displayed at the exhibition Makan Time! Tuck in to Good Design! at the National Museum. These designers are part of the initiative called the Little Thoughts Group that design products centered on "Singaporean identity, history and contemporary lifestyle". This year's theme is Singapore's food culture.

Mr Tan Lun Cheak, one of the founding members of Little Thoughts Group, explains: "We all know that food is a topic that Singaporeans all love to talk about, and that's why we picked the related theme. However, in our daily conversation around food, we tend to dwell only on food, yet not enough is being talked about our food culture. Looking at all things around food like habits, presentation, preparation, pain-points, are what product designers do."

Besides Ms Chan's works, another design that is just intriguing is a take-away packaging that wraps the food and on its own, with a built-in handle to hold, allows one to carry without a plastic bag. The packaging, which reminds one of the brown paper used to pack carrot cakes, is made of corrugated material to keep food warm for a longer period.

What's seen at the exhibition may be a preview of what's to come in the market. "Presenting our work at the exhibition signals the end of our first phase of activities. Through the exhibition, we'd love to connect and gather feedback, as we seek commercial opportunities for the second phase. We definitely would like to make our products available to everyone in the very near future," says Mr Tan.

This exhibition runs from now to 27 January at the concourse of the National Museum of Singapore. Admission is free. The museum opens from 10am to 8pm every day.