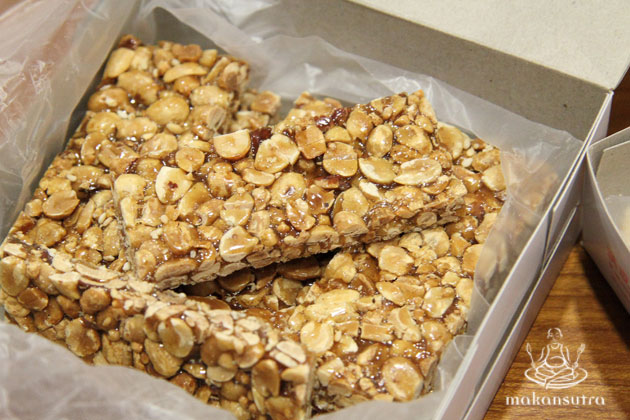 Old Peanut Candy: This Penang's Legacy Thrives On
By CK Lam - Friday, Jun 26, 2015
If what's left of this holiday season blows you to Penang for a short escape, then do "nut" miss this. The fragrant, taste, texture aroma of peanut is available at Ang Seng Heong along Jalan Jelutong in Penang. The shop's selection of nutty goodness include peanut candy (kacang tumbuk), peanut sugar (kacang gula) and peanut cookies (kuih kacang). Each has its own distinctive taste and texture.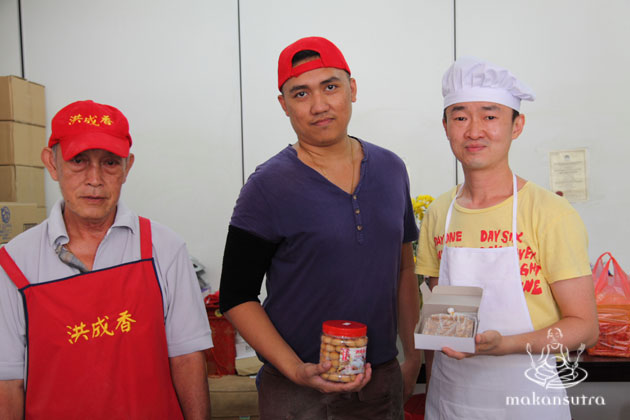 You can be sure the snacks are fresh as the owner prepares them right before you. Second generation bosses, Daniel and K.H. Tan has taken on the mantle and responsibilities in making the nutty many snacks here.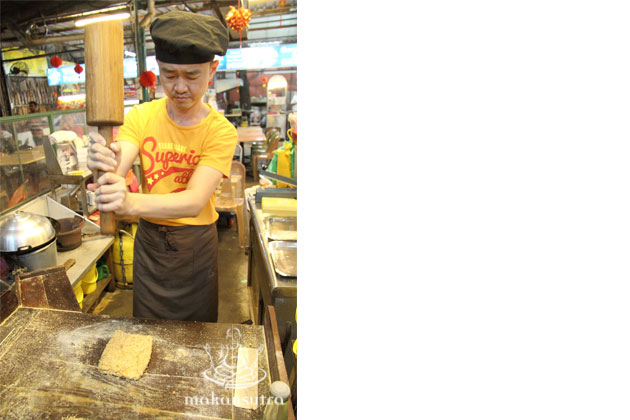 The peanut candy, also known as kong th'ng (in Hokkien) is a timeless snack. Made with scrumptious taste of peanuts and sugar, this crumbly snack still remains a perennial favourite among customers.
Tan delivers something of a  show when he prepares the peanut candy with strenuous pounding and pulling. He pours the mixture of roasted peanuts cooked in sugary syrup right on the working board and forms it into a bar. He continues pressing and pounding the bar (with plenty of banging ) into a flaky sheet using a huge rolling pin.
The sheet is then spread out to the desired thickness and length, and wrapped around a filling of finely pounded peanut powder. Shaped into a long roll; it is then cut into pieces using a sharp knife. A box packed with 10 pieces of peanut candy is priced at RM8.50.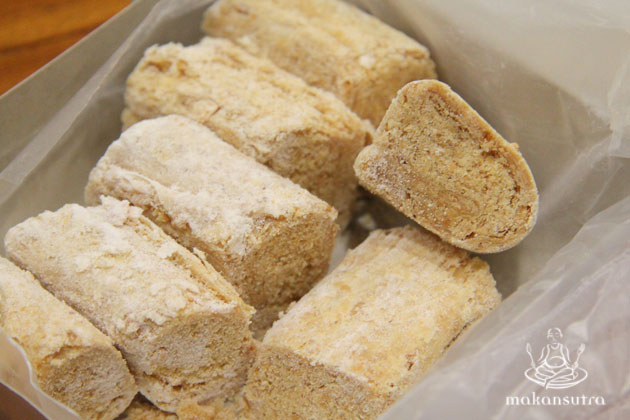 You can have the peanut candy as it is or devouring it the traditional way, wrapped in popiah skin (thin paper-like crepe). Flaky on the outside with a light filing of powdered peanut, the peanut candy combined with the chewy popiah skin has a very appealing and comforting lure.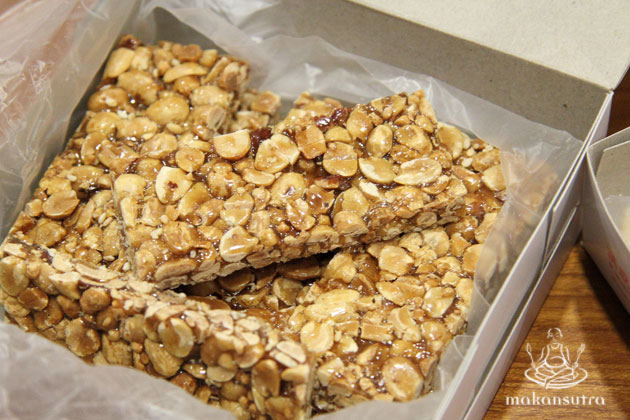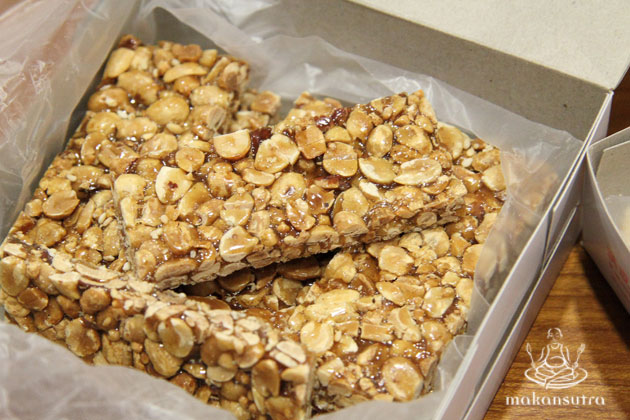 Another nutty offering include the peanut sugar. Unlike the peanut candy, this rectangular bar snack made with roasted peanuts, white sesame seeds and sugar, has an earthy crunch.
Do not forget to taste their small disc of peanut cookies (kuih kacang). The cookies made with the rich aroma and taste of roasted peanuts do not leave a powdery after-taste in the mouth. Priced at RM20 per container, the peanut cookies are only available  on an ad-hoc basis.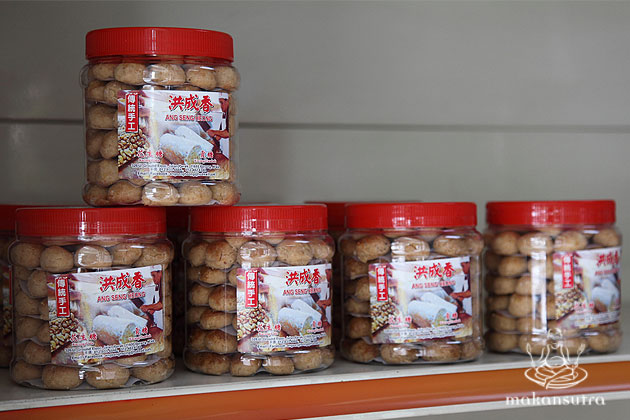 Ang Seng Heong is open daily except Mondays. Business hours are from 9am to 3pm on Sundays, and 9am to 6pm from Tuesday till Saturday.
Ang Seng Heong
326-U Ground Floor
Jalan Perak
11600 Penang