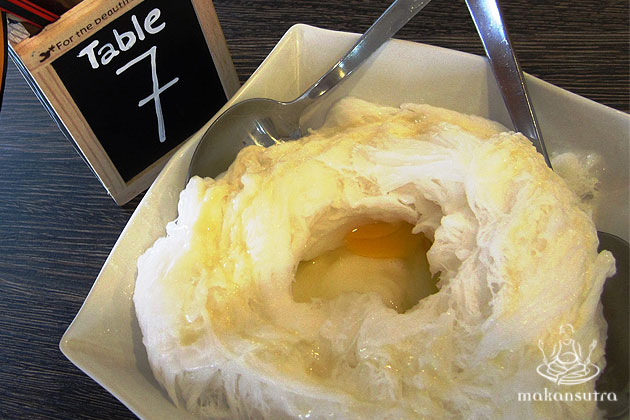 Old Skool Dessert House: "A" for guts and creativity
By Thammika Songkaeo - Saturday, Nov 08, 2014
When was the last time you ate – or have you ever eaten – raw egg for dessert? If you've never, Old Skool Dessert House (OSDH) in Katong might be the place to begin. Founded by Alan Sim and a friend just this past April, OSDH has been churning out both traditional and fusion desserts in Katong, giving diners in the area an option besides beer, laksa, and Nonya kuehs. Katong and its neighbours, Joo Chiat and East Coast Road, are dining havens, and with the addition of OSDH, it has become an even greater adventure for those whose curiosity peaks at their palate.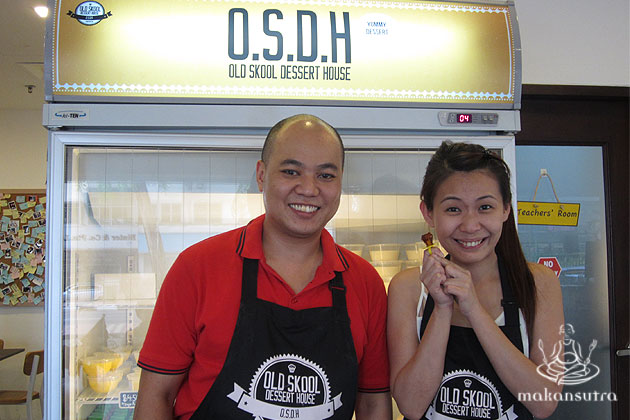 So, who is Alan Sim and what does OSDH have that's for a food whirlwind? Strap on your tongue helmets for the ride. And don't be bad because you might have to sit in their detention corner – they actually have one.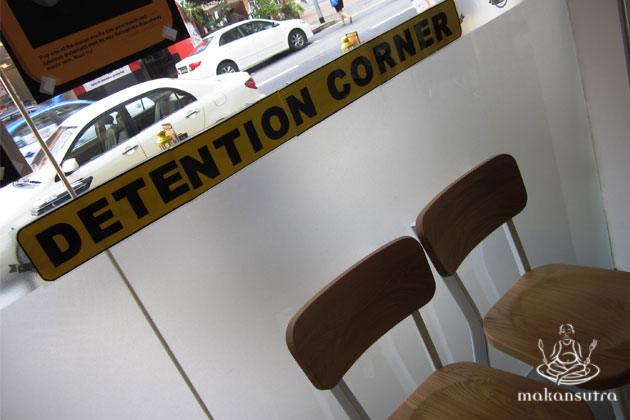 Interestingly, Alan Sim had no clue about the F&B industry before he opened this shop. Yup, he creates all these dishes, and yet he is very much still learning. He used to work at the casinos in Sentosa, when he realized that he needed to do something bold while he still had his youthful energy. So, when he got together with one of his secondary schools friends, they decided to open up a shop, and they themed it "Old Skool" because they had been friends since secondary school. Alan quit his casino job, and he's been manning OSDH from noon to midnight or 1 a.m. with his sister-in-law everyday ever since. "It's very difficult," he admits, but he also says there have been no regrets.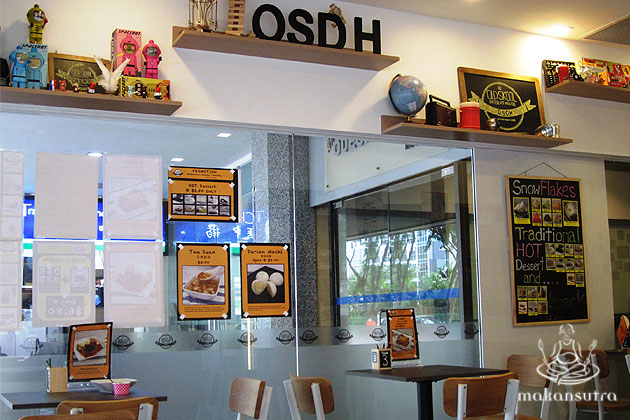 OSDH has been constantly updating its menu. The Milky Egg Snowflake ($6.50), a snowflake with egg nestled in the middle, was added on the menu one month into operations, after Alan heard of raw egg being put in similar desserts in Taiwan. You should try this if you want to create your own egg custard dessert on-the-spot. To properly eat the dish, you need to swirl the raw egg and coat all of the snowflake ice in its natural gooeyness and create a kind of custard. Although eating raw egg sounds somewhat dangerous, Alan hasn't heard any news of a sick customer. In fact, people seem to enjoy the adventure. "It's for the more adventurous people. The youngsters like to try it," Alan explained. Even parents will push their children to give it a shot, though Alan advises against it because children's immune systems might be lower.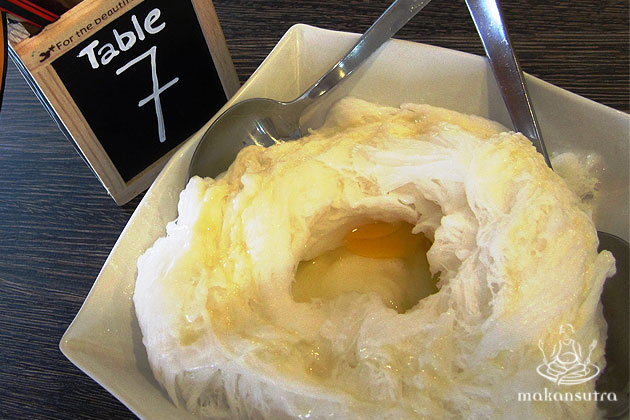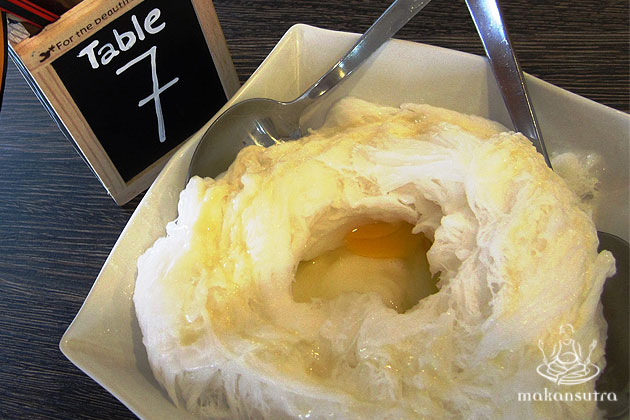 His best-selling dish, however, is the Chendol Snowflake ($5). Alan uses jelly chendol, as the chendol that can be bought at markets (which is chendol as we usually know it) does not have the correct flavour for this creation.  The jelly chendol is placed on the side of a humongous mound of gula-melaka-drizzled snowflake, which itself has been infused with coconut flesh (Alan uses this instead of coconut milk), and on the side are attap seeds and sweetened red beans. The dish doesn't taste much like traditional chendol, but Alan says it's meant to be a fusion and play between old and new ideas. For the less adventurous, there are also more traditional desserts like tau suan and durian cream ($5.50) (and there are savoury bites, too). Alan also has old-school sweets, like ring pops, for sale, to lend the "old skool feel", and he's recently added cheesecakes and other baked goods as well.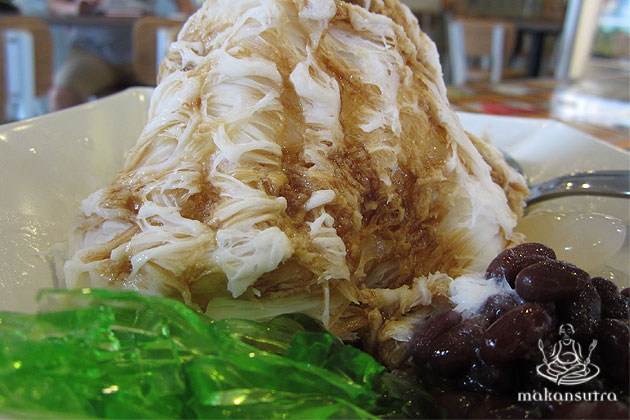 His energy level shows that he's been working very hard, and he admits that the grimes of OSDH were "not what I expected". But with the swarms of school children, travellers, office men, and even grandmas with their caretakers placing orders, it seems like OSDH has been a worthwhile rough road for this man – a man who came up with all these snowflake flavours, from a clueless beginning.  We'll give him an A for drive and inspiration, at the very least.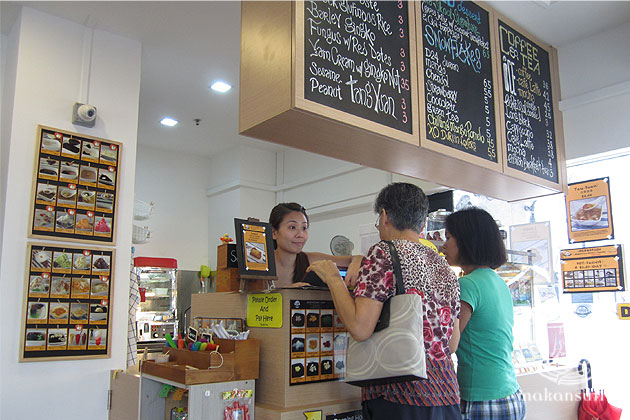 Old Skool Dessert House
11 East Coast Road (The Odeon Katong), Tel. 6440 8586, Sunday-Thursday 12:00pm – 12:00am, Friday and Saturday, 12:00 p.m. – 1 a.m.