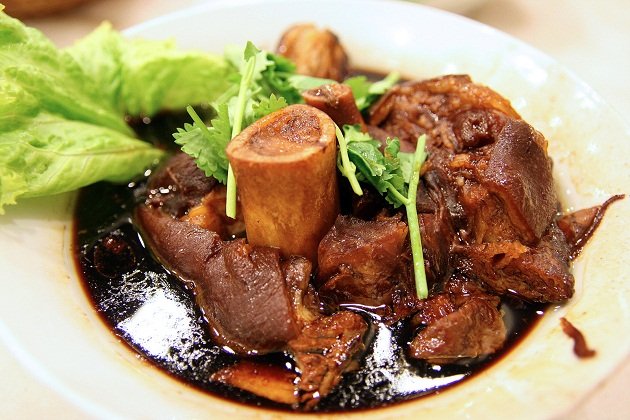 Old Street Bak Kut Teh: Dry But Kut Teh?
By Catherine Ling - Tuesday, Aug 28, 2012
Singapore is a nation that loves its bak kut teh. We will have heated debates over where to find the best bowl of herbal or peppery broth, and we still talk about the proprietor who dared to turn down a visiting regional political leader who came outside opening hours years ago.
Aficionados may be divided into camps that prefer the Hokkien dark herbal style or theTeochew clear and peppery body. And then there are those who swear by the various renditions across the Causeway. But there's one more type of preparation that is now raising a few eyebrows and tempting palates – dry bak kut teh.
It sounds at first like an oxymoron – bak kut teh is "pork rib tea" or pork rib soup. How does a soup dish get served dry? Well, truth is, it's closer to a kung pao dish than bak kut teh. The soy-glazed pork is tossed in a claypot with dried chili, sliced lady's fingers, and strips of dried cuttlefish. Whatever sauce in the dish is reduced by raging fire to a thick gravy.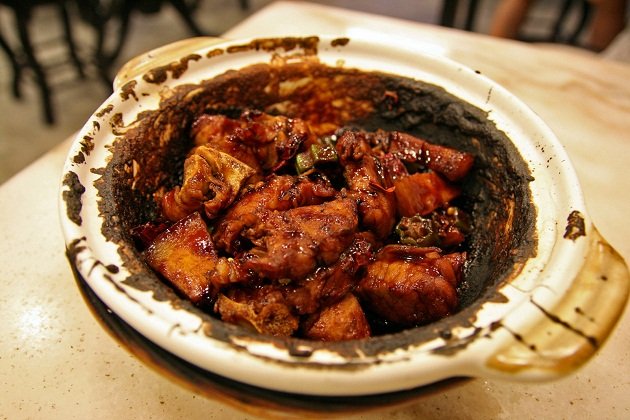 At Old Street Bak Kut Teh at 129 Upper Paya Lebar Road, the signature dry bak kut teh (S$6.50 small, as pictured, or S$8.50 large) is seriously dry but full of "wok hei". It may be a tad too dry and charred – you do end up wishing for more gravy, and the chopped rib pieces seem to have their moisture all wicked away. The pork belly slices in here fare a bit better. You do get served a bowl of peppery broth to go along with this though.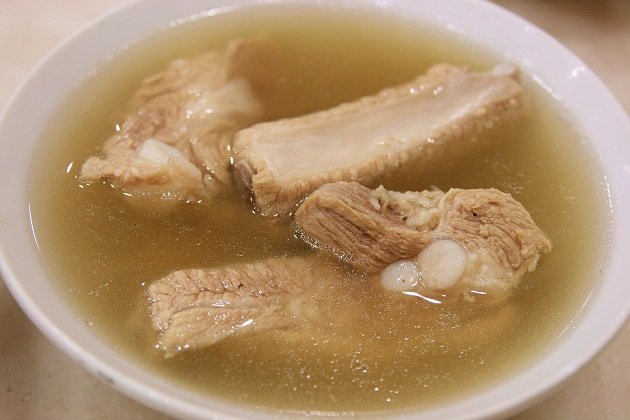 The soup version (S$5.50 small, pictured above, or S$7.50 large) has comfortingly meaty and tender pieces of ribs that have been boiled for a couple of hours at least (evidenced by the fact that the soft bones were easily chewable). The broth is robustly peppery, and is constantly topped up by servers who come by with kettles full of soup.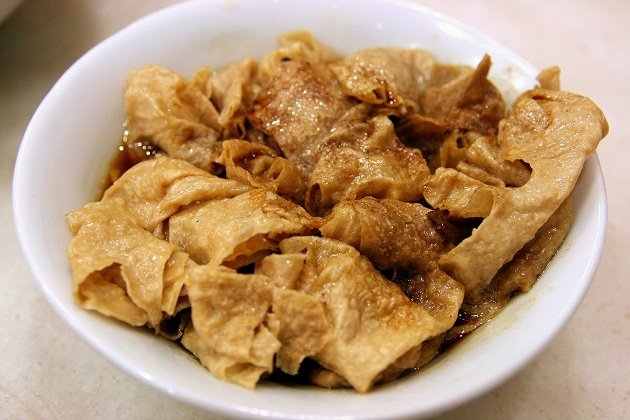 Of course, bak kut teh is best enjoyed with its supporting cast such as braised peanuts, bean curd skin (or tau kee sheets,above, S$3.50), pickled vegetables and you tiao. They also have chicken feet, pig intestines, pig kidneys, pig tail, pig stomach and tenderloin.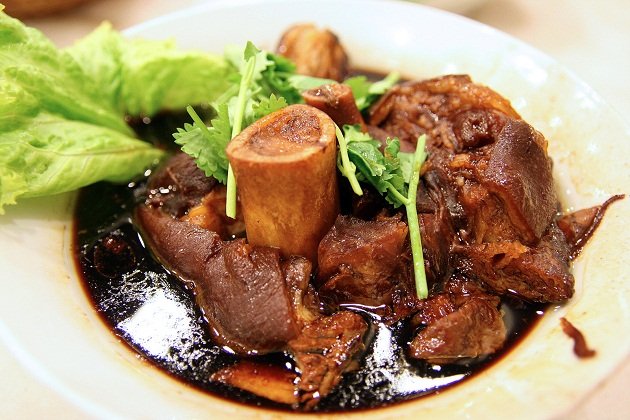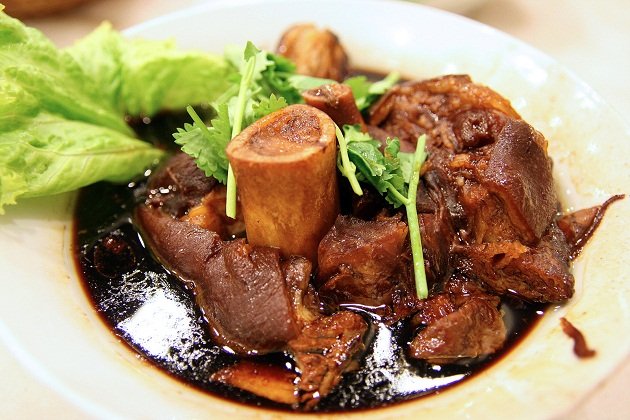 The braised pork trotters (S$8.50) are also worthy of mention. Again, the meat is fall-off-the-bone tender and totally infused with the thick braising sauce. You just wish the portion was bigger.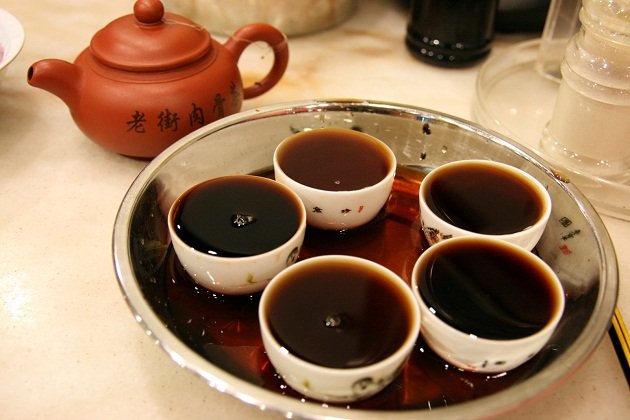 Fat-laden indulgences like these call for a good pot of Chinese tea. The pu erh is pretty strong, but you do have a choice of other drinks like soya bean, and all manner of local tea and coffee.
This place opens from 7am to 1am, so you can have this for almost any meal of the day. They have a self-ordering system – you tick off items on a chit, present it to the cashier, make payment and wait for your food. The shop is brightly lit, well-ventilated and reasonably clean, which makes for pleasant dining and conversation over the pork rib tea.
Old Street Bak Kut Teh
129 Upper Paya Lebar Road
7am – 1am