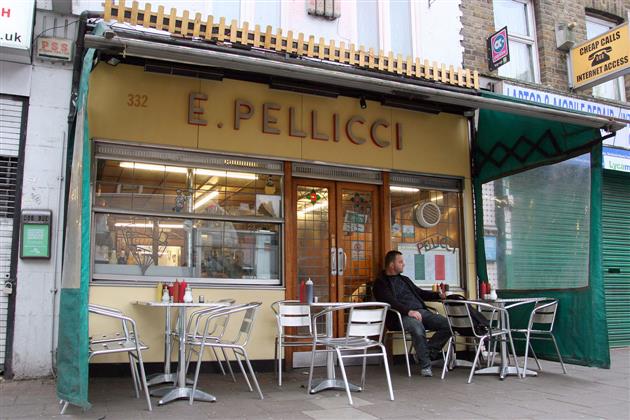 Oldest heritage café in East London (Pellicci)
By Catherine Ling - Friday, May 23, 2014
Blink and you might miss it, but this cramped little cafe at Bethnal Green is an East London landmark. E.Pellicci is the place locals go to for a hearty English breakfast fry-up, where the owners know everyone by name. Celebrities pop in to soak up the retro charm and unpretentious welcome. People love this "caff" with the signature yellow Vitrolite facade for the down-to-earth Pelliccis who have been running it for three generations, and feeding people like they're family.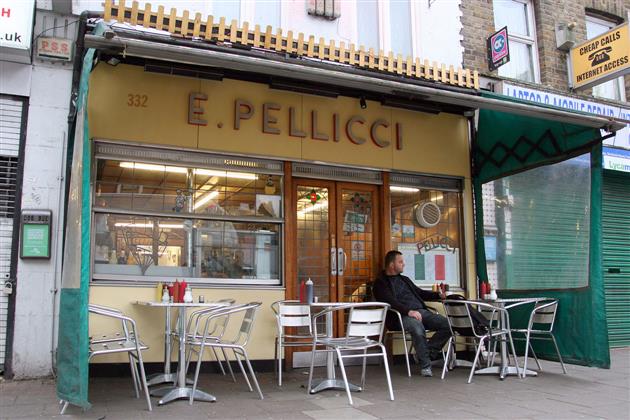 In 1900, Priamo Pellicci bought over the cafe he was working in. The "E" in E.Pellicci refers to his wife Elide, the matriarch cook who ran the cafe and brought up their seven children after he died in 1931. Nevio Sr was one of those seven born upstairs of the cafe itself. He headed the cafe until he passed away in 2008. His wife Maria continues to cook in the kitchen today as she has since 1966. Son Nevio Jr helps run the cafe, the daughter Anna does the takeout sandwiches, and their cousin Salvatore mans the coffee machine.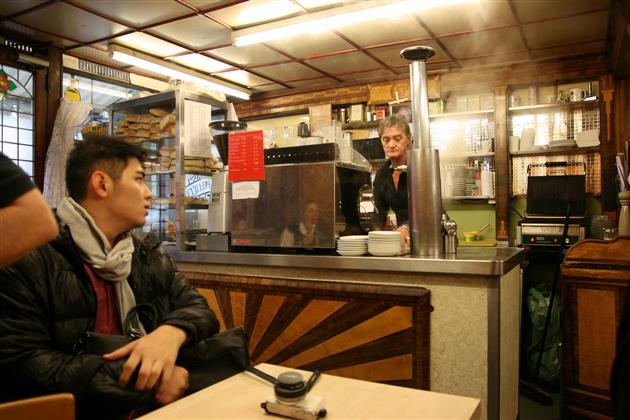 Elide's portrait still hangs in the cafe as a fond homage. It's a tiny space of about 10 tables and you can see steaming hot plates of food coming out of the kitchen hatch. The marquetry grandeur of the Art Deco wood panels harken back to the 1940s, done by carpenter Achille Capocci who was a regular. The cafe itself has been awarded a Grade II listing by English Heritage, meaning this historic setting from British interwar years will be preserved.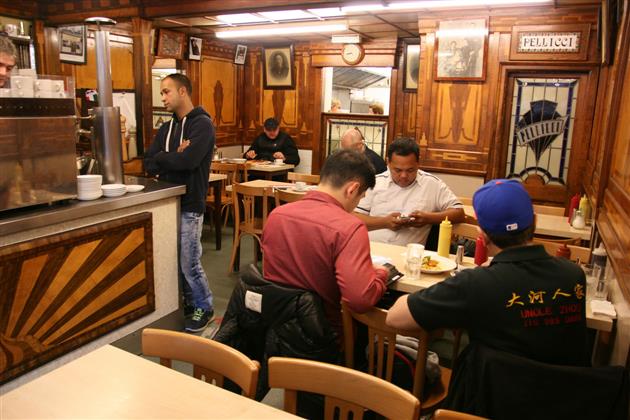 Regulars have been coming for the wonderfully hearty breakfast fry-ups served all day. The Full English Breakfast (a mere £5.50) gives you a quality butcher's sausage, egg, bacon, tomatoes, mushrooms and fried bread or toast. You can choose to swap items or make your own breakfast with options like black pudding, veggie sausage, homemade bubble, hand chopped chips or croquette potatoes.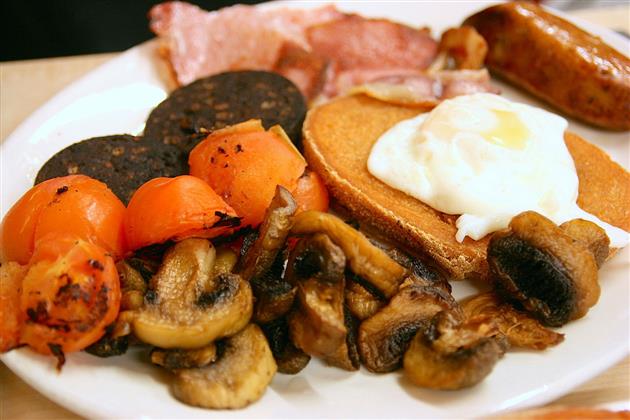 Their philosophy seems to be feeding the people what they want, as affordably as possible. Steak pies, daily grills, lamb kidneys and chips, roast beef and braised steak, chicken casserole, steak and kidney puddings are just some of the English classics served. Main courses run just £5 – £8, and they are hearty.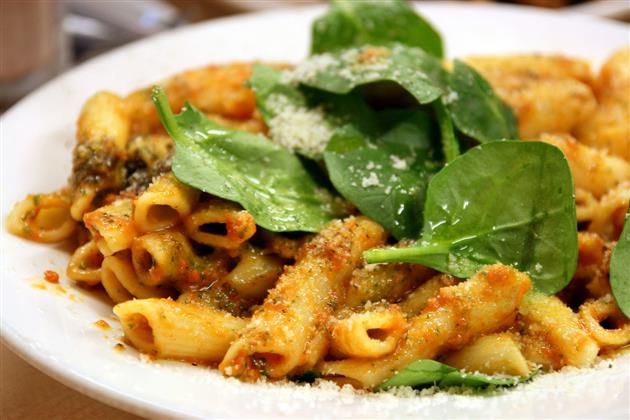 The family hails from Tuscany, so you'll find homey Italian dishes here as well. The Penne Pellicci features homemade pesto, tomato sauce mixed with pine nuts, fresh baby spinach, parmiagiana and a generous dash of olive oil. Mama Maria does a mean lasagne as well.
Desserts include affogato, apple pie, tiramisu, various sponge puddings, jam roly poly and bread pudding. The coffee is incredibly good, living up to Italian standards.
The Pelliccis keep a big fat photo album of celebrity guests including that of Colin Farrell, David Schwimmer, Alan Rickman, Michael Gambon (who signed as Dumbledore), Clive Owen, Robbie Williams, Oasis, Jools Holland and Chelsea footballer Frank Lampard.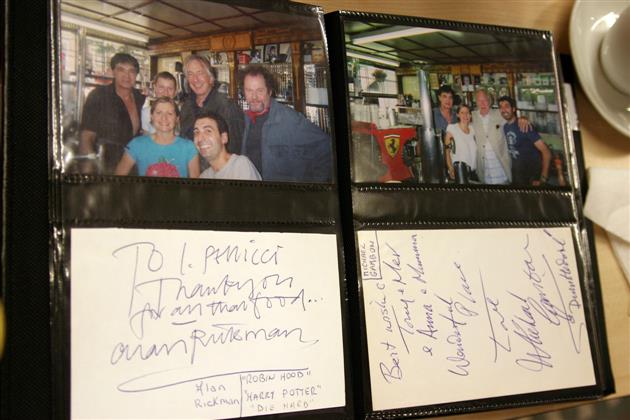 But chufffed though they are, the family seems blithely unaffected by their fame. Some stars even fall under the radar as the Pelliccis go about serving their honest hearty fare. They did not recognise Anthony Bourdain when he visited. He liked them enough to return and film a segment of The Layover here.
E.Pellicci is the antithesis of cookie cutter cafe chains. Its warmth, old school charm and soul draws customers of all stripes to this run-down part of London. Hopefully it will keep its character for more years to come.
E.Pellicci is at 332 Bethnal Green Road, Shoreditch, London E2 0AG (tel: +44 20 7739 4873). Open Mondays to Saturdays 6.15am-5.00pm.