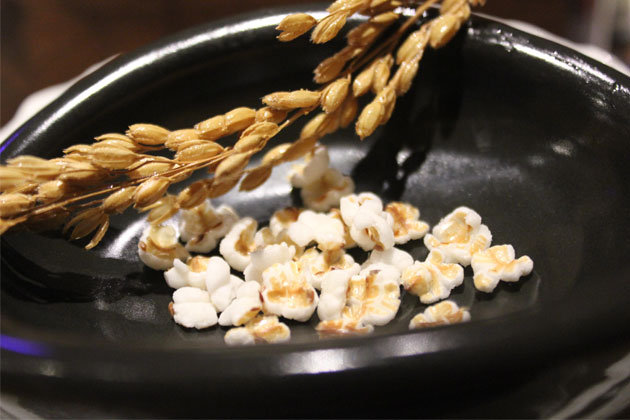 Omakase Meals can be Different Surprises
By Tris Marlis - Wednesday, Dec 04, 2013
In Singapore, we secretly have an obsession for queues, believed to be a Japanese habit we inherited back in the day. And now, that has evolved to a belief that a queue equates to a promising meal. And here we are in the queue at a small two-year old Japanese joint, Teppei, at Tanjong Pagar. This hole in the wall eatery is best known for its notorious waiting list. When we called last month, the next available slot was in March 2014 – a six months wait, for an Omakase meal. These Omakase meals, where they serve whatever the chef feels like, can be a make or break and is full of surprises. We got our way around the wait list by jumping in on a friend's cancellation.
Every night, dinner in Teppei is split to two rounds, which sits about 20 diners each. At the end of first round, they will dim the light to mark the end of the meal, as a reminder to the lingerers that diners outside are waiting anxiously and eagerly. They have a default 'procedure' and somewhat monotonous and regimented. You walk in with the rest of the group, sit down, choose between the available set meals ($50, $60 or $80, which was our options) and dishes will start coming – plates, bowls and skewers, one after another. Almost military.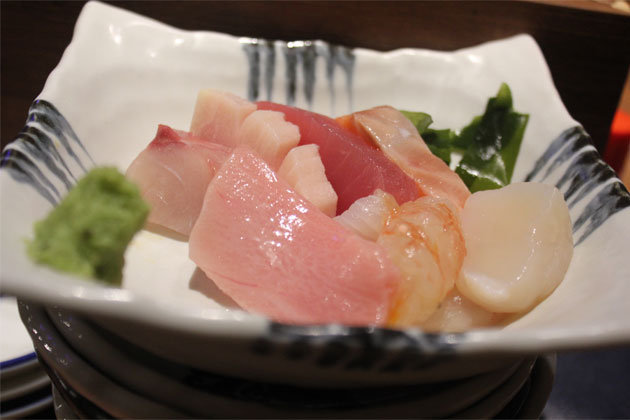 We, secretly, were anticipating a magic-show-like introduction, but instead it began swiftly and quietly. It began with a bowl of refreshing salad, miso dressing and rice crackers, a side of stewed daikon and a plate of sashimi. The latter comes with a combination of tuna belly, salmon, prawn and hamachi, which felt top grade and fresh. The wasabi on the side was freshly grated, another exquisite detail.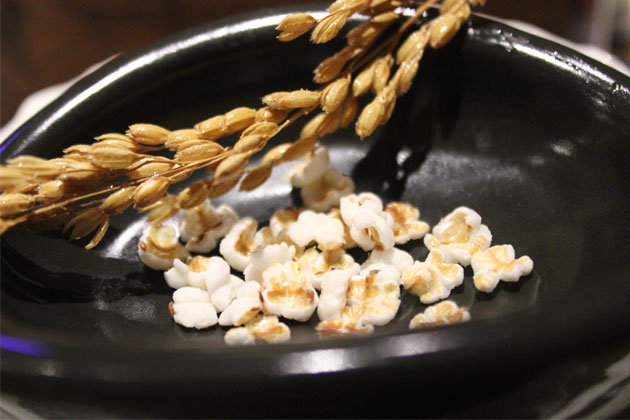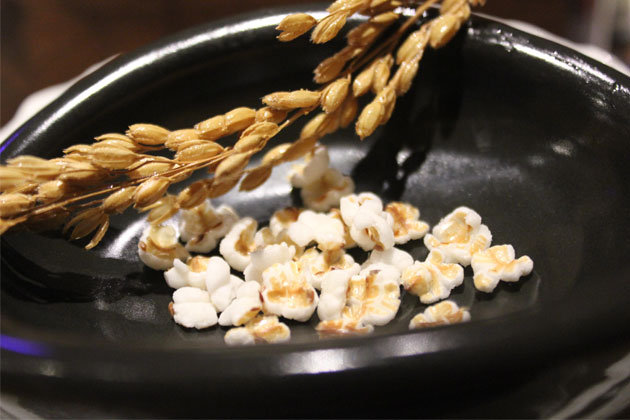 For the many courses that followed, the fresh seafood was the highlight. The oyster with miso, sashimi rice, sushi roll with rice crispy and tuna, seaweed and fresh tomatoes were imported from Japan, which our dining companion declared was the best tomato he's ever had. One of the biggest surprise that night was when we were handed a stalk of rice crop, and a small bowl of pop rice – think popcorn, but smaller in size and more delicate. Not so military.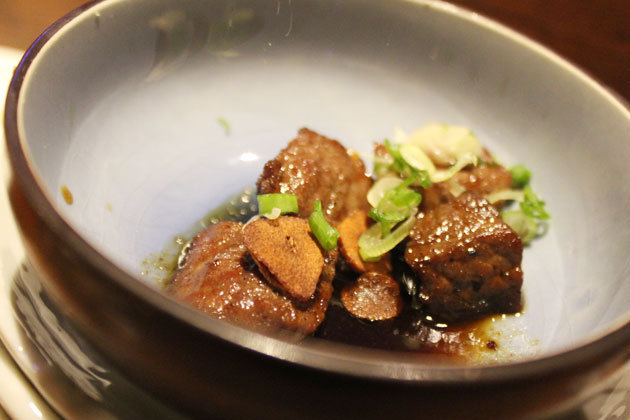 The cooked dishes, however, missed the spot. The seared yellowtail and wagyu beef we had were overcooked, which makes it chewy and hard to bite. The clam soup and chawanmushi were like many around – comforting, a bit middle of the road and shook no earth. The tempura course – fishcake with cheese, carried a subtle bitterness.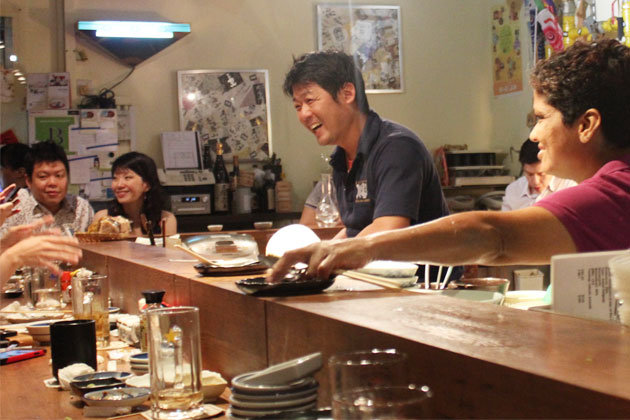 The chef, Teppei-san, is friendly and warm, but when you are serving 20 people at once, interaction with diners is limited. A few courses were handed to us by the staff without explanation of what was being served. Although we like surprises, their nonchalant ways was turned into anxiety.
To get a seat and skirt that six month wait, watch their page on Facebook, where they announce last minute cancellations, or make reservation now, if you are that patient. Teppei-san is also planning to open two more Japanese joints with different concepts, which will be unveiled soon. We sure hope for two things here – shorter wait and good food.
Teppei Japanese Restaurant
1 Tras Link
#01-18 Orchid Hotel
Tel: 62227363 Opens for:
Lunch: 12pm-2.30pm
Dinner: 6pm-10.30pm