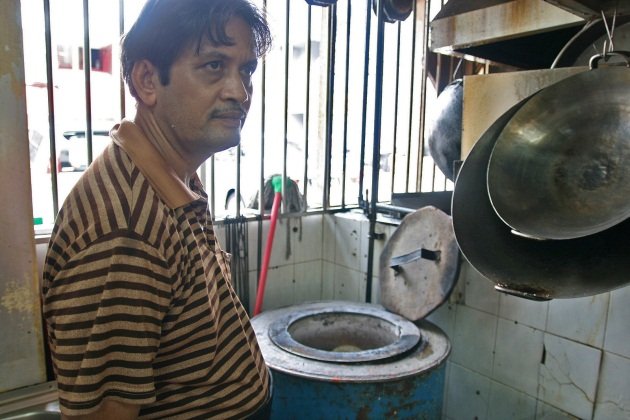 Omar Khayyam Pedigree In A Kopitiam?
By Catherine Ling - Thursday, Jul 19, 2012
You'd never guess that this cluttered, non-descript corner stall called Masala Tandoor at a Marine Parade kopitiam bears a certain pedigree. Rashid, the owner, came over from India to Singapore 25 years ago, as a cook for Omar Khayyam, one of the early fine-dining North Indian restaurants at Bukit Timah which commanded a certain prestige back then.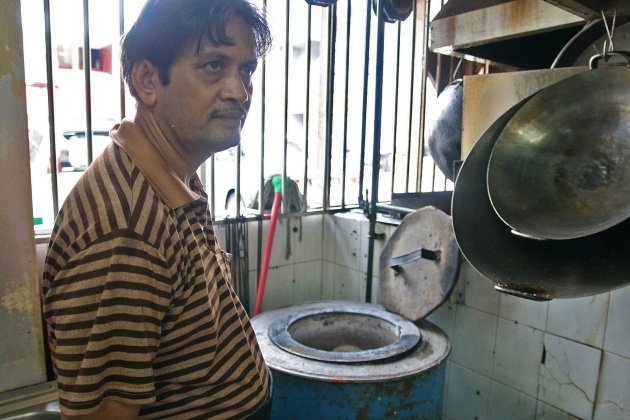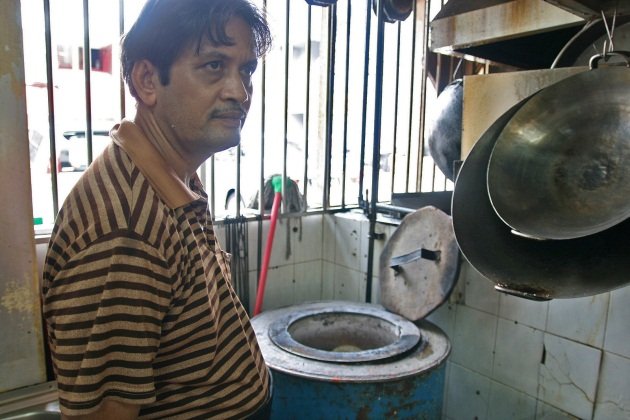 He later went on to Maharani at Far East Plaza, did stints at Prime Food Manufacturing serving Changi Airport transit passengers, Scotts Picnic Food Court and then ran his own stall in various food centres – Lau Pa Sat, Serangoon, Chinatown and Excelsior Shopping Centre.
Two years ago, he settled into Marine Parade, and seems happy here for now. He has a tandoor oven at this location and offers a range of items rivalling those at restaurants, but with more affordable prices. A whole tandoori chicken is only S$12, butter chicken S$7, mutton moghlai S$6.50, and fish tikka goes for S$5. He also does more exotic dishes like mutton brain masala, bhoona ghosh, methi fish, and navrattan. Ask for the full-colour eight page menu.
Rashid runs the stall mostly with his wife and maybe another family member. He says it is hard to find part-time workers whom he also finds too expensive sometimes at S$8-10 per hour. Teaching his assistants to cook is also a challenge. "Must be one taste," he says in broken English, emphasizing the importance of maintaining consistency and quality control.
He's been cooking all his life. It's the only trade he knows, and he works doggedly at it for the sake of his family and two teenage children.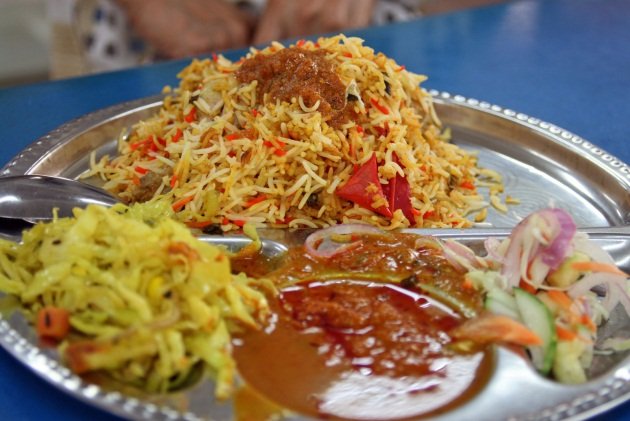 His dum chicken briyani (S$5 set) is pretty popular with the locals here. Each grain of rice is suitably separate and fluffy, not greasy at all. The rice itself is richly infused with masala spices, and is almost good enough to eat on its own, but the gravy makes it complete.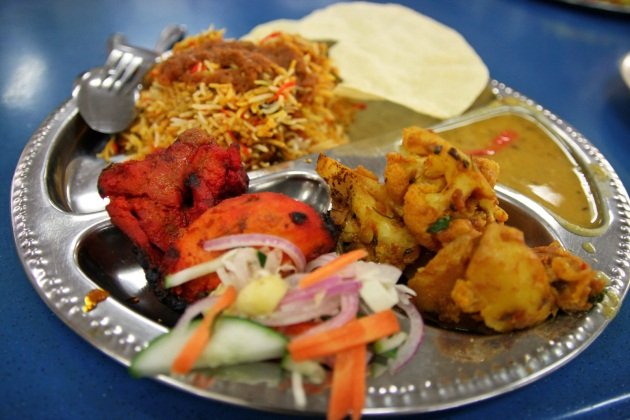 The economy set (S$4.50) is a generous portion. The tandoori chicken has incredible flavour, with the marinade having permeated completely into the meat. The side dishes too are excellent from the aloo goobi to the crisp pickles. You can choose to have rice or naan with this.
The naans are perfectly puffed with nary a spot of oil. This garlic naan (S$1.50) is fluffy, light and won't make you feel overly satiated – the perfect accompaniment for curry. However, the mutton masala (S$5.50) falters a little – the tomato paste comes forth a little too strongly and is not spicy enough.
Still, it looks like there's plenty to explore at this little corner. Rashid takes immense pride in churning out quality North Indian fare, and has built his dream and life around this focus.
Masala Tandoor
Block 81, Marine Parade Central (facing Marine Drive), #01-654
Open daily 7am to 10pm