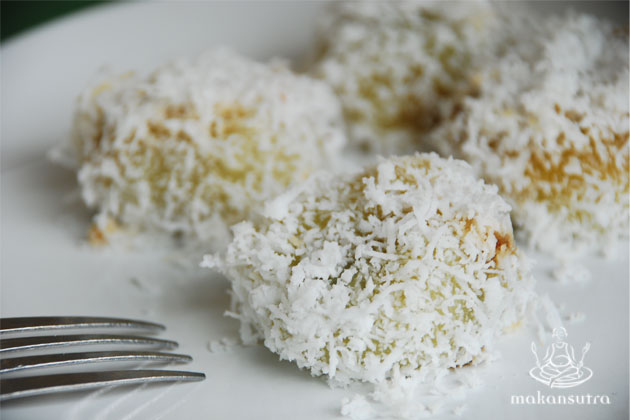 Onde Onde Recipe: Making it is like kid's play
By Thammika Songkaeo - Friday, Oct 03, 2014
Cooking with children doesn't always mean cupcakes. As fun and easy as those are, there are lesser-known delights with which children can also help out in the kitchen. One thing that's fun to eat for both adults and children are Malay and Indonesian kueh, and onde-onde is one of those that are less discussed, but easy to become a favourite. A pandan-infused, soft, glutinous, petite ball (when done right), onde onde houses a wake-me-up amount of gula melaka at its core (hey, you can even put chocolate or kaya inside). The simple green look is deceiving, as you wouldn't expect that a properly done onde onde could release so much aroma and fragrance. Children's day is here in Singapore, and if you're looking for a non-cupcake way to engage with your children, the simple onde onde recipe below might just be for you. If you're not in Singapore, or not even Singaporean and reading this abroad, don't despair. You can still recreate the recipe because we're not using ingredients that are overly exotic! We've purposefully used semi-prepared ingredients, so that the recipe can be more accessible to readers at home. Just remember the dough has to be softly gummy and the grated coconut – if you are using it – need be unforgivingly fresh.
To make 14 onde onde balls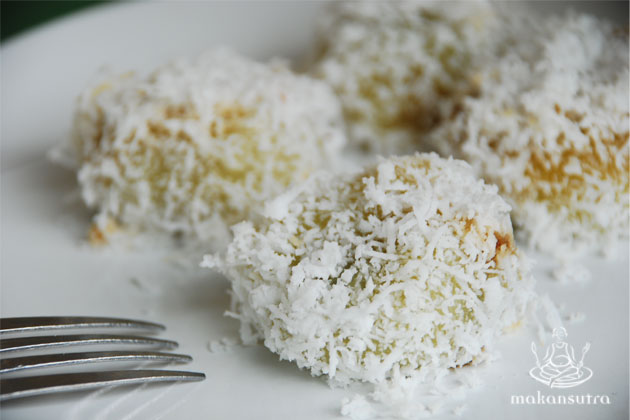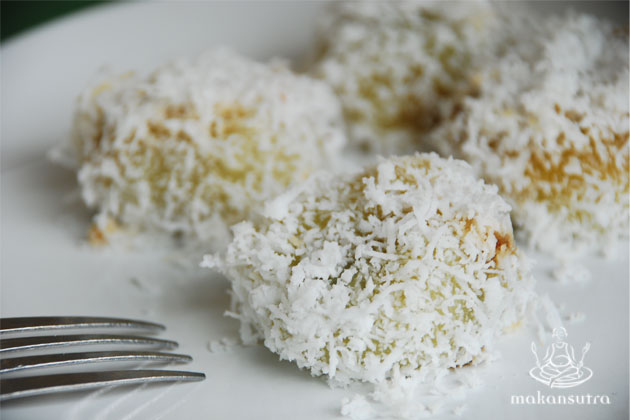 Ingredients
50g desiccated coconut OR 50g freshly grated coconut (freshly grated is, of course, better)
1 tablespoon of water 60g glutinous flour + 2 more tablespoons extra, if you want it a tad more firm to the bite
30g tapioca or cassava flour 25g white sugar (don't try to use brown sugar, for your dough won't turn green… we learned the hard way…)
60ml water + 1 drop of pandan flavouring and 1 drop of green food colouring OR 60mL pandan leaf extract (best is to blend 20 stalks of water soaked pandan leaves and extract the green essence)
4 tablespoon chopped gula melaka (doesn't need to be powdery and fine, just small enough to be sealed in each ball)
Directions
Combine 1 tablespoon of water and coconut in a steamer, and steam for 15-20 minutes over boiling water.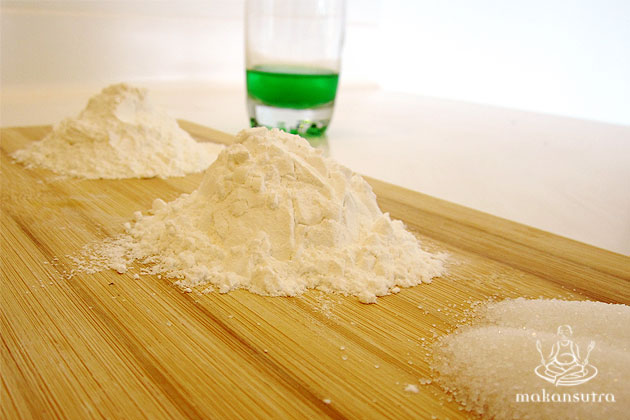 In a separate bowl, mix the glutinous rice flour, tapioca flour and sugar. Then, add the pandan liquid and form into a dough. If the dough is too watery, add more glutinous rice flour (but be sure to add very little at a time because it's very easy to over-do this part).
Divide the dough into 14 balls, slightly smaller than ping pong balls.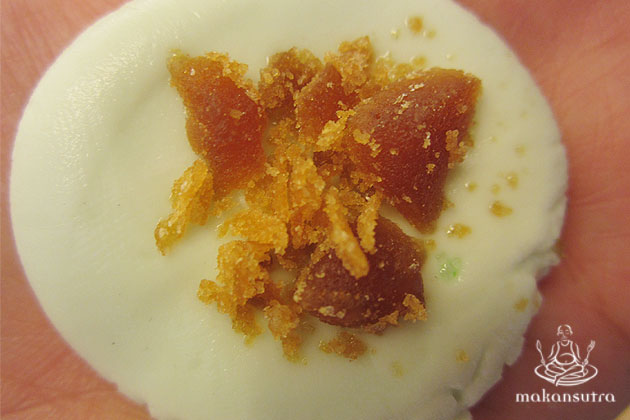 Flatten each ball and put a few chunks of gula melaka in it. Make sure the dough isn't too thin, as the ball can leak while boiling.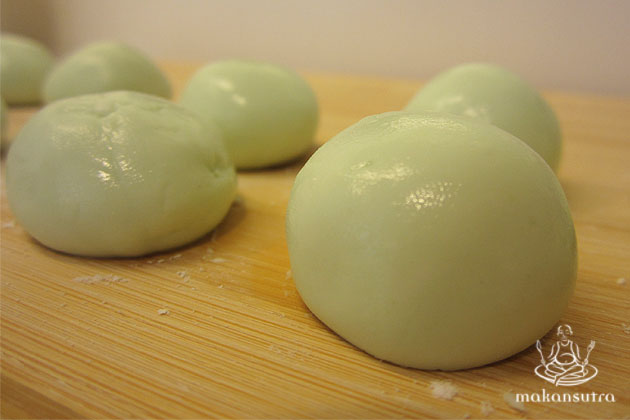 Boil a pot of water, and put the filled dough in it. When the balls float, they are cooked. Leave them for another five minutes to set if you want the filling to further melt and become a rich fluid when you bite into onde onde. Toss the onde onde over a plate or bowl of grated or dessicated coconut. Coat well.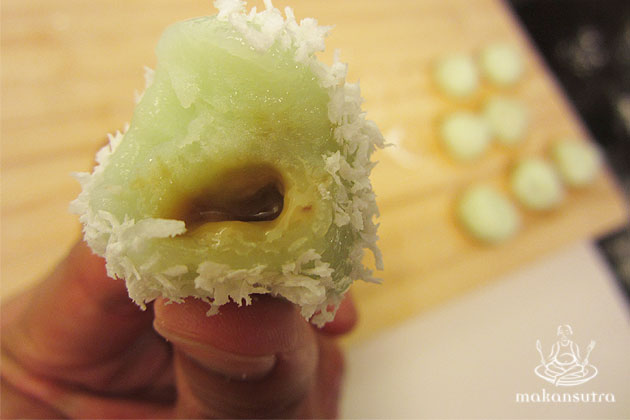 Pop into your mouth and enjoy the oozing gula melaka! If you're onde onde comes out to thick or two thin the first time, don't give up. It takes some time to find out the right dough, which should not be soft, but not overly so.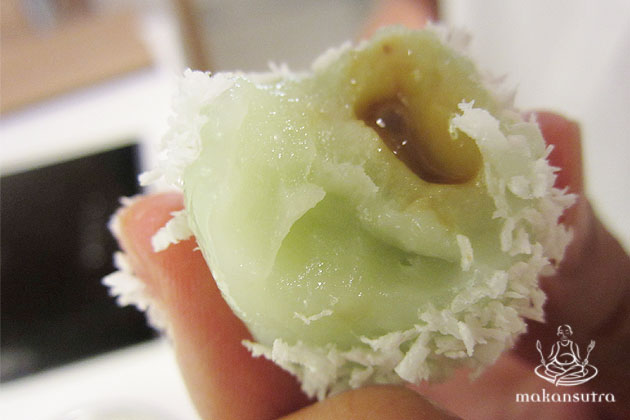 This is a simple recipe that you can try again and again. But if you're really craving for onde onde from the hands of an expert, fine, we understand. Some of our favourites are from Cambridge Deli (Blk 216G Syed Alwi Road, #01-06), HariAnn's Delight (Bugis Junction), and Xing Xing Tapioca Cake (Maxwell Food Centre, #31).
So, press "Pause" on the cupcakes the next time you cook with your kids, and begin to revel in kid-friendly local desserts like this one.