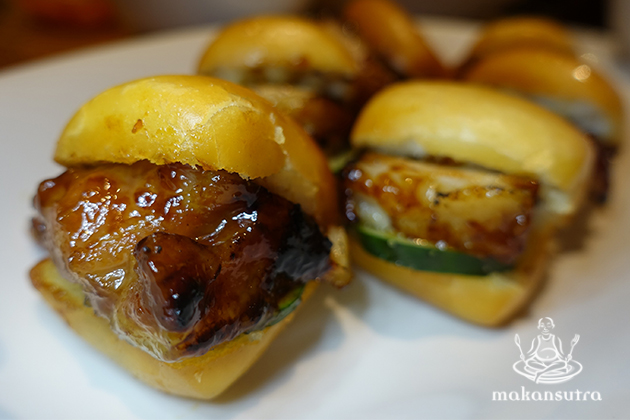 One Bowl Restaurant and Bar: Bowled Over by the Cha Siu Mantou
By KF Seetoh - Friday, Dec 08, 2017
She's one of that generation that can easily tell the difference between fuyue and namyue, and it's nuances in the pot or the wok. She retired from her senior post in the government sector earlier this year and cooked privately for friends and family. She, like many of her peers of that era, are always lamenting about the "standard drop" in our beloved local cuisine. Now, Ms Tammie Loke is having it all her way in her little cul-de-sac of and café restaurant in town, one bowl at a time.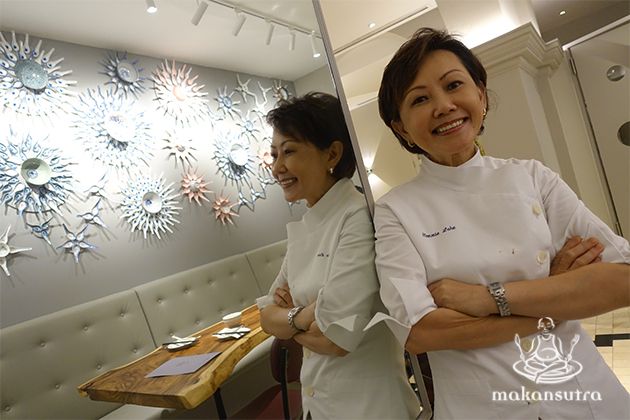 The menu, barely just over two weeks old, looks like what someone would cook and show-off at a home party. Her bragging rights come for the dozens that came, recommended their friends and then came back for more. I saw familiar faces the second time I went in a week. It's a humble menu and is a collection of little bowls of one meal wonders or snack platters. "I wanted to please more than just friends. I want everyone, even strangers to come eat, enjoy their company and gather feedback.", and Tammie went on to suggest ordering a few dishes to share. She has a very ardent partner in Annie Chiam who is out front and centre always with a ready smile and readily pitches their signatures.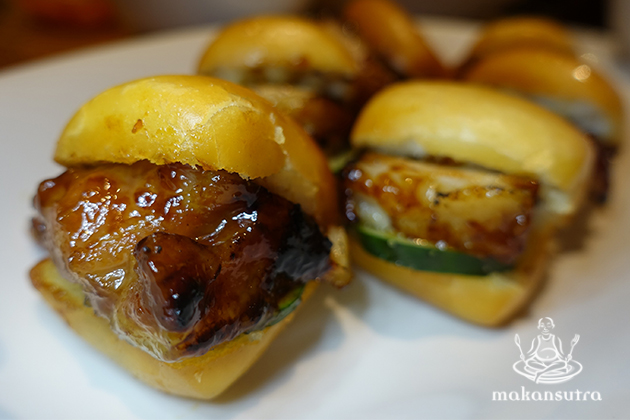 I had to order again, the Cha Siu in Fried Mantou ($10 for 6 pcs) for starters. The soft crispy sweet and gummy mantou buns felt perfect for the humble fat and meaty slice of cha siu with a sole piece of cucumber. Not difficult to breathe in three of this cha siu slider in a go.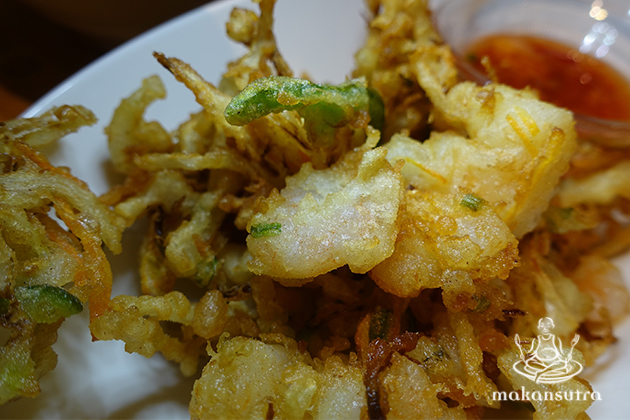 I was lured again to the Crispy Prawn Fritter ( $10) for a simple reason- the ridiculously crispy firm batter. The vegetable and prawns was just a good excuse to order it. Dip it in the own made Thai style chilli and you want to head to the bar (which they are building as I write) for a cold one. Then a comforting recess from all this sinful starters- the Fish Porridge with Special Condiments ($8.90). There's a reason why Tammie won't reveal the "special" ingredient, which I felt was like a little ladle of caramelised shallots chutney. The sweetish and roasty sensation, with ginger shreds, were a lift to this very home-made like fish porridge- the perfect foil to the two fried starters.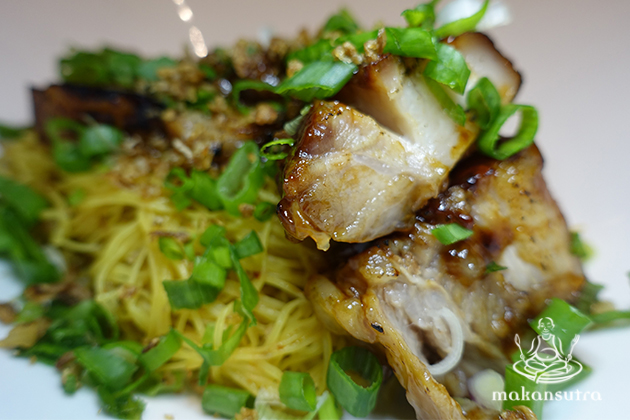 Fillers were firstly, the Signature Cha Siu Noodles ($8.90), and by now you can sense her specialty is her soft and roasty cha siu. The thin Cantonese style wanton mee used was so light and softly al-dente. The sauce came sans any sambal but with touches of soy sauce and hints of sesame oils were detected. The chunky and fat slices of cha siu were the red temptress sitting atop the noodles, beckoning. I now know why this is a signature.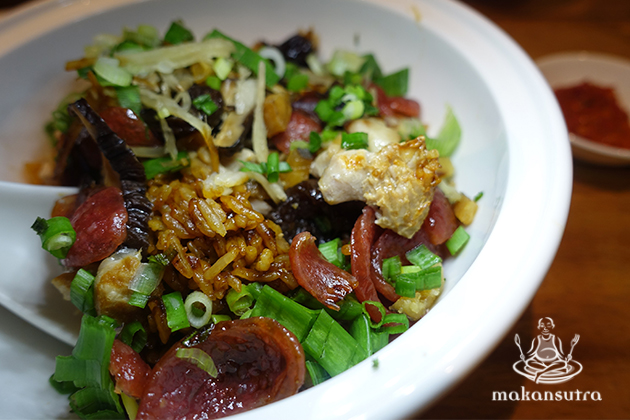 Then came the Claypot Rice ($10.90) not quite the bold and loud hawker version but served in dainty little soup pot. Though it lacked the street roasty sensation I like, the grains came firmer, moist and very flavourful. The salted fish, fried Chinese sausage slices, chicken and spring onions, were as homely as it came.
Desserts, like ice cream and sorbets, were a bit sad as they all came from suppliers but I know Tammie is thinking of introducing her own-made longan and red dates soup. Do, don't think, Tammie, and soon please!
One Bowl Restaurant and Bar
101, Jalan Sultan,
The Sultan Hotel Lobby #01-02
Tel: 6291 9020
1130am-10pm daily.