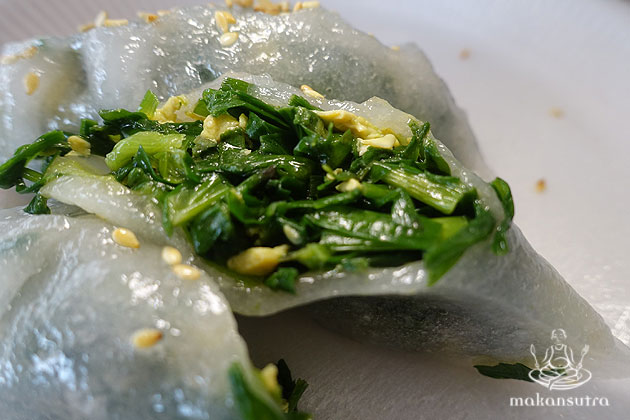 One Kueh at a Time: Four Kueh at a Time
By KF Seetoh - Monday, Jul 06, 2015
With a name like theirs, one would sense that these are thinking hawkers, perhaps folks who treasure some of the lost art of making traditional snacks. It's true to a large extent but " it's really about the bad economy a few years back" which elbowed Nick Soon out of the insurance business and started him thinking about taking his mother's Teochew and Hakka kueh recipes into the market. He does think about how he could replicate his 83 year old mother's home recipe and so he ask her to help make some (especially the) p'ng kueh (steamed rice cakes), each morning at his 7 month old stall.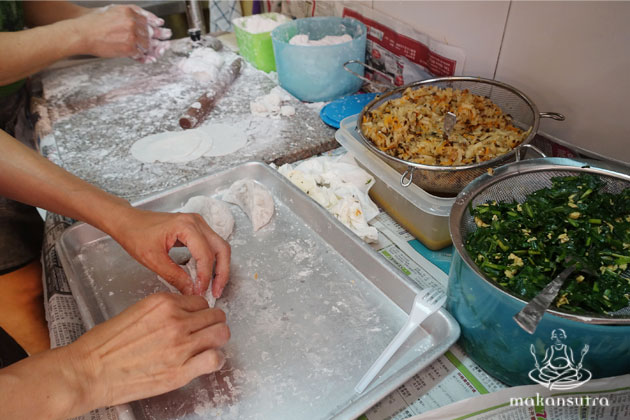 I had a close look at his operations and indeed, these are hand-made-to-mouth kind of kueh. His hawker stall set up looks like an amah (granny) corner in an old HDB flat kitchen- a table top to knead and roll the dough skin, a tray of fresh made kuehs and a wok steamer upon which a dim sum tray sits atop. Too homely for his own good, I reckon.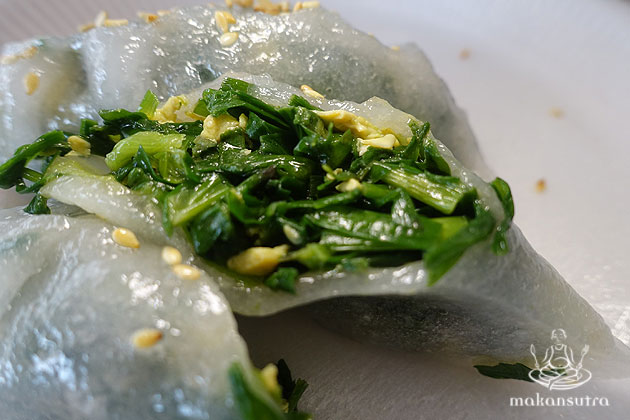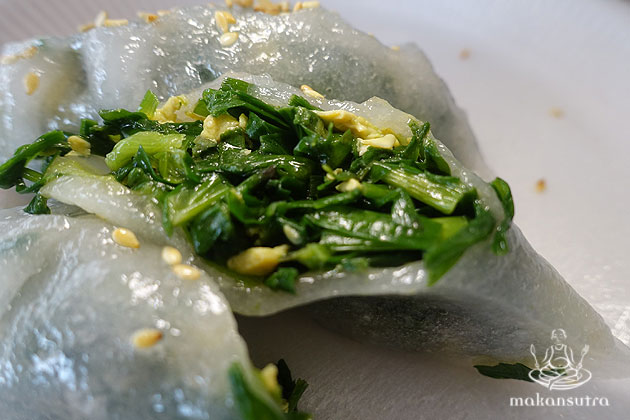 In that 10 minutes, spent chatting with Nick and his assistant Christine Tan (a close pal of his girlfriend), at least three walk-in customers had to be turned away or wait an extra half hour for their pre-orders. "It's really because we make all this one-kueh-at-a-time", Nick reminds me and it is clear for all to see. They offer only four types (as that's all the recipe he inherited from his mother)- Soon Kueh (Hakka style translucent skin type), Koo Chye Kueh (steamed chive dumpling) , Ang Ku Kueh (but with a dark brown sesame seed skin with salty mung bean paste) and P'ng Kueh, done sans the pink colouring for the skin. I shudder to think how, when business picks up and orders pile in.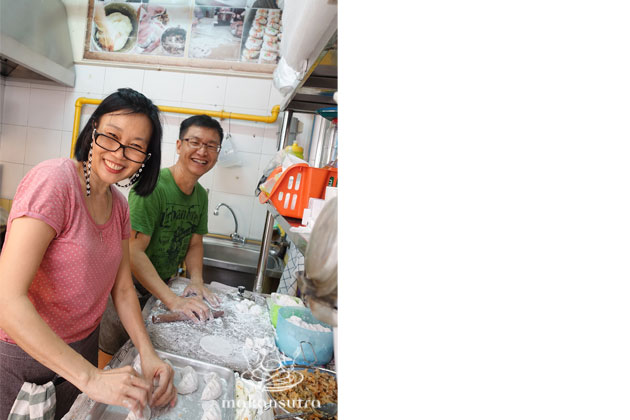 You can't go wrong with their kuehs. They make them and pop them into the steamer al-pronto, not even a minute of chiller time, which can affect moisture and skin texture. They are uber generous with the chopped chive fillings (done with specks of taukua or firm tofu) and the skin, oh my, is sexy translucent, shiny, gummy, softly elastic and so easy to devour.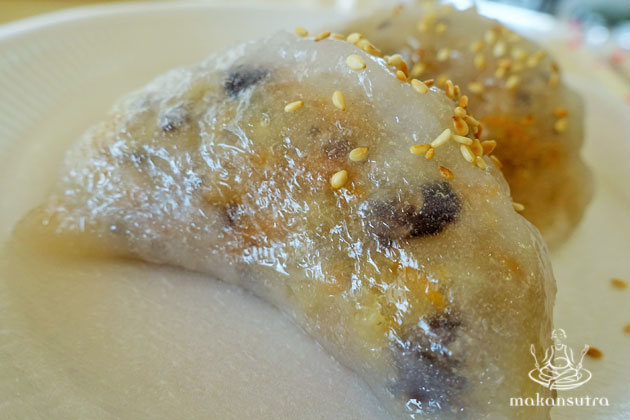 The Soon Kueh has nicely savoury fillings of black fungus and turnips that's finely cut yet has enough bite and texture. This is one of the better ones I've had in a long while. "Our edge is we told them to look like huge gyozas (Japanese dumplings) so it has some visual appeal" says Nick.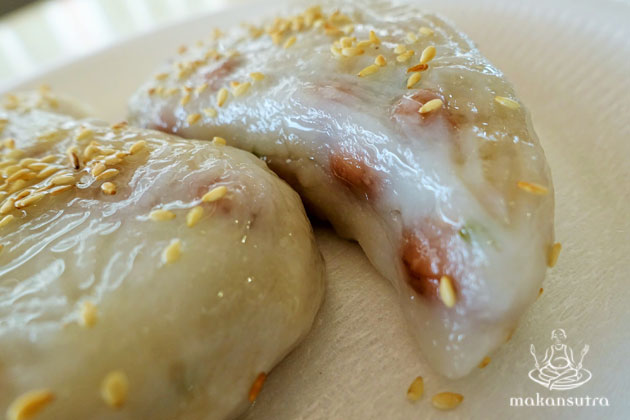 Their P'ng Kueh is smooth all through- you will know what I'm talking about if you ate those usual suspects where some grains still remain firm inside (not steamed and handled properly) and it irritates the mouth. Not here, and the whiff of pepper in the filling was delightful.
Their sesame seed Ang Ku Kueh (done brown instead of red) come with a generous sweet salty mung bean paste filling. The skin was softly, gummy and silky. All of their kuehs go for $1 each except the Koo Chye (Chives) version- at $1.20.
One serious word of advice- call a day ahead for your orders or just show up and try your luck this morning, Nick and Chris have been advised to stock up for today.
One Kueh at a Time
01-61, Berseh Food Centre
166, Jalan Besar
8am-2pm, close on Saturday
HP: 9795 6119 (Nick)