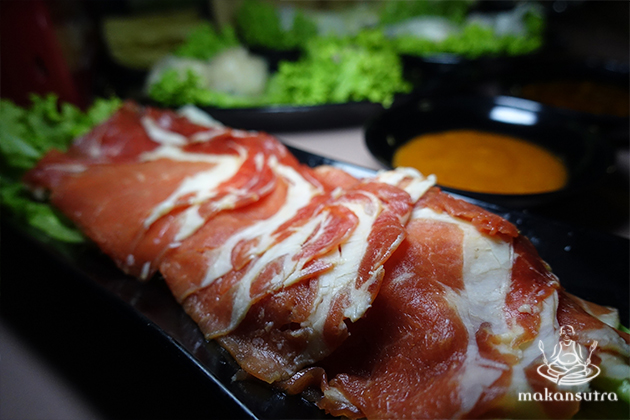 One Pot: One Last Hot Pot
By KF Seetoh - Friday, Sep 07, 2018
I had reviewed this with a mind to share this last "cul-de-sac" of a retro and time forgotten hawker corner in Singapore. Not just for the nostalgia but for a seriously good steamboat spot. Jalan Benaan Kapal sits adjacent to the road leading to the Indoor Stadium and if you are an arena soccer fan, you'll be familiar with the few indoor football halls sited there. It faces a green field and framed by a river (or longkang, as in drain in Bahasa) leading to the Kallang River. This 10 stall little hawker centre amazes me in so many ways. Firstly, it is not run by NEA (the folks behind the 110 odd hawker centres in Singapore) but by Singapore Land Authority (SLA) and their rules differ from NEA. Rents are so last century so hawkers there can offer a 50 cents cuppa kopi and even a young hipster ITE culinary trained Muslim chef hawks crispy chicken rice there. No cleaners are hired and all the hawkers cooperate, clean and clear the tables and place themselves. Now, that is something to emulate, NEA. Sadly, this place is set for an appointment with the bulldozers next year. The charming spot is earmarked or redevelopment.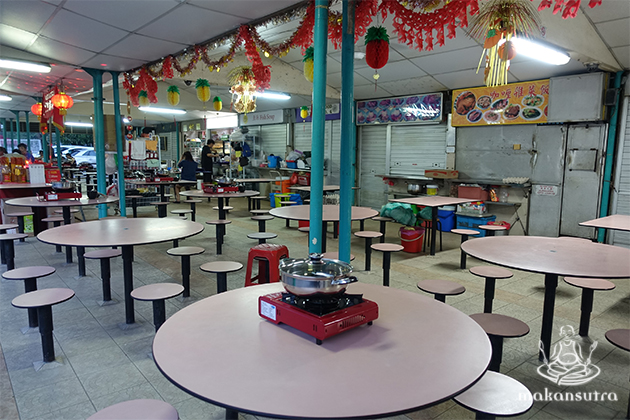 There's also Brent Tay, who recently set up One Pot, a restaurant class steamboat stall minus the unnecessary frills like, a guy to pull Lamian noodles upon order at table side or bag jackets for your hand carry. His prices are also half that of those fancy places. This former DJ and skating instructor (still is) is one of those who sells steamboat meals just because "I like steamboats". Don't need too much of a calling or epiphany to do what you like. Theirs is the only stall that opens at night and he literally has the whole little hawker centre for themselves. The fact that they take the trouble to present it to first please the eyes, stacked in a lined wooden crate with chockful of ingredients, is simple respect for the customers.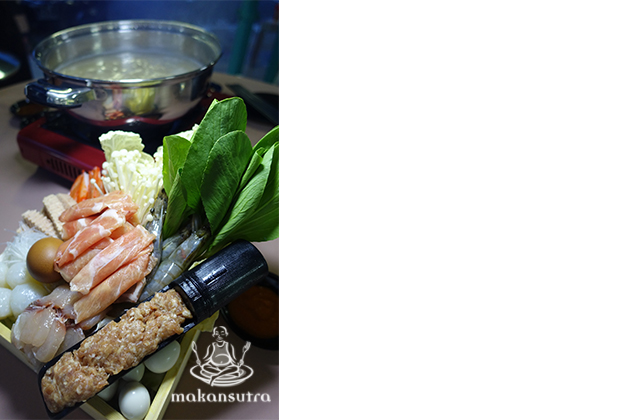 It comes with a mindboggling 16 items in the basic set (which begins at $28 for 2) and the $48 version which we had, was good for 5 and it includes fish slices, prawns, snow crab sticks (one of the best version I had and Brent buys them from a Malaysian supplier), beef and pork slices plus hand and own-made minced meat rolls packed in a plastic "bamboo" holder. It's like how you would make them at home (if you knew how).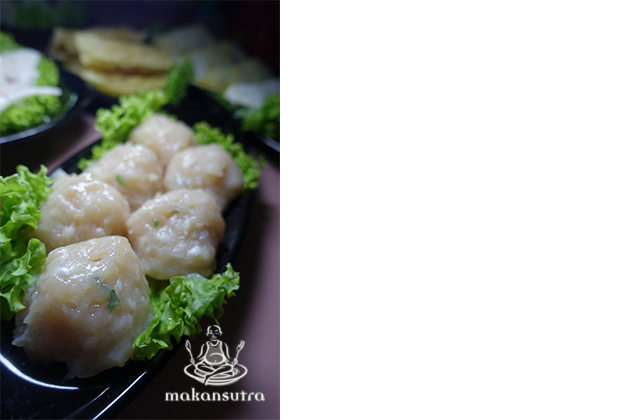 Their dumplings, in the ala carte menu, like her kiow and bak kiow (fish and pork) are supplied by one of the top eateries in Singapore, it is chunky and packed dense with the filling. Arguably this is one of the hawker steamboats to beat in Singapore. Then, there's the soup, it looks milky and ready to slurp all on its own. Brent uses a Japanese bone stock paste to make the broth, and finishing off the collagenous soup at meal's end is like an extra time goal that seals the game.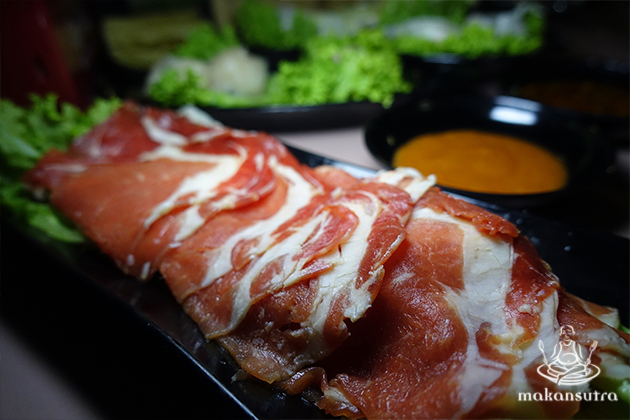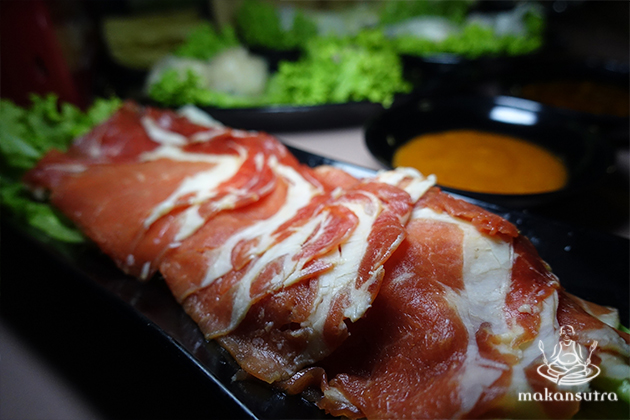 I am sad this place has less than a year to live as it has a unique life of it's own that is part of our food landscape. But meanwhile, I be back for more before the sun sets on this one.
One Pot
Stall 4, 56, Jalan Benaan Kapal
6pm-10pm, close on Monday.
Tel: 9007 7959