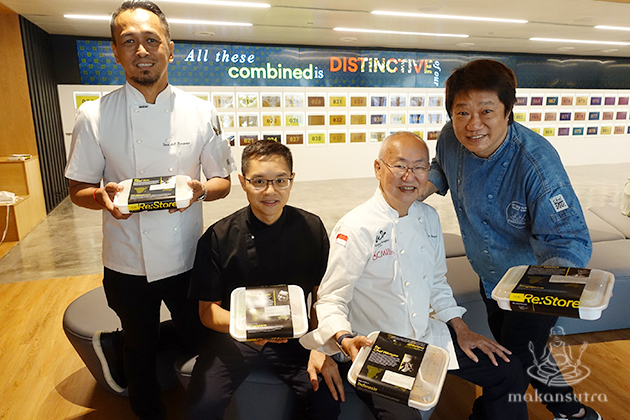 OUE Restore: Press Here for Buah Keluak Fried Rice
By KF Seetoh - Friday, Oct 06, 2017
The world's first automat, or automatic food vending café was known to be Quisisana, opened in 1895 in Berlin, Germany. It's a simple café that offered basic eats and the world caught on with it. Now over a century later it is still viable and this week marks the opening of the latest- a humanless-digital-automat in Singapore. No cashiers, service staff and busboys just – nobody. The OUE Re:Store restaurant is a 7000sft space spread over 2 floors(one for casual public seating) that can serve up to 1200 meals over peak lunch hours. It is almost a fully automatic system and there's no service at front of house and just four persons are required to oversee the system at the back. You search for what you want among the 20 dishes offered in the Downtown Gallery app, tell the system when you like to pick it up, hit the "redeem" button when you arrive, and it directs you to one of the 120 digital vaults with your name on it. We've come a long way from the 1895 model.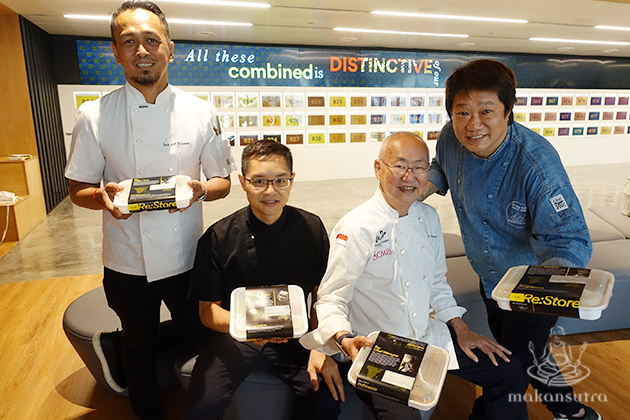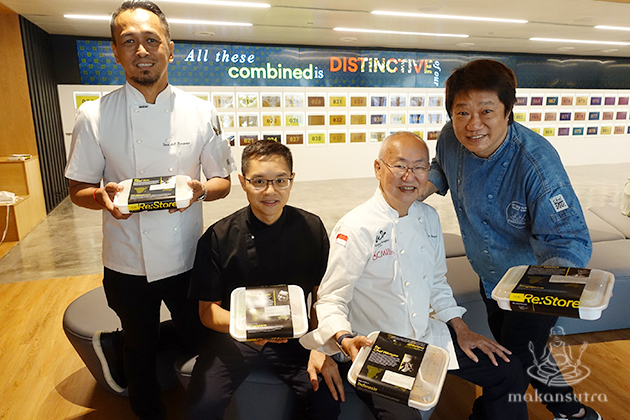 While I helped to curate the project, I was more thrilled that I had a chance to rope in three other regional top chefs and a Michelin Star exponent to help create the menu. Each chef, including yours truly, created 5 items unique to their heritage and not easily found in Singapore or in the vicinity.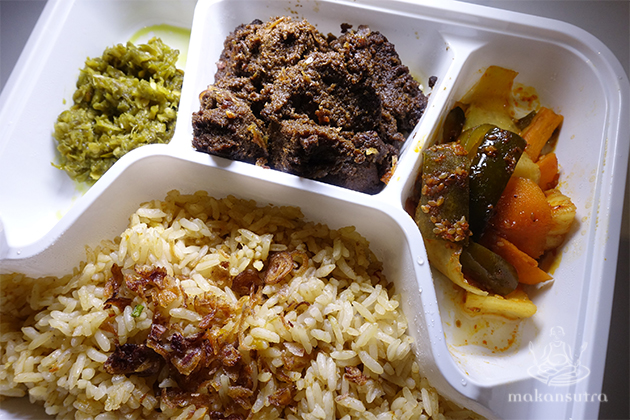 Among others, William Wongso, regarded as Indonesia's food ambassador introduced the real deal West Sumatra Padang style Beef Rendang (firm, not sweet, drier and intensely flavourful over rice) and Nasi Liwet (their own spicy chicken rice).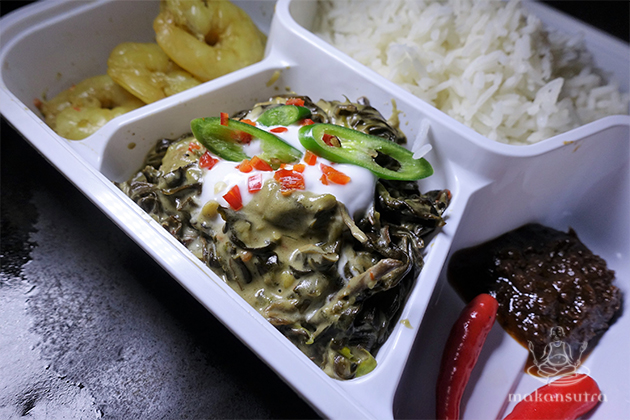 Celebrity Chef Sau Del Rosario from Pampanga in Philippines came up with Laing- dried taro leaves braised in coconut milk and stock with seafood and bagoong (Philippines shrimp paste). This is one of the most comforting item they offer in carinderias all around the country. His Pork Pochero, a tomato based Spanish style stew with greens, chickpeas and plantain, is rarely seen in Philippine menus in Singapore. It's not spicy (as there are not known for spiciness in the food) and comes tangy, sweet with an umami aftermath.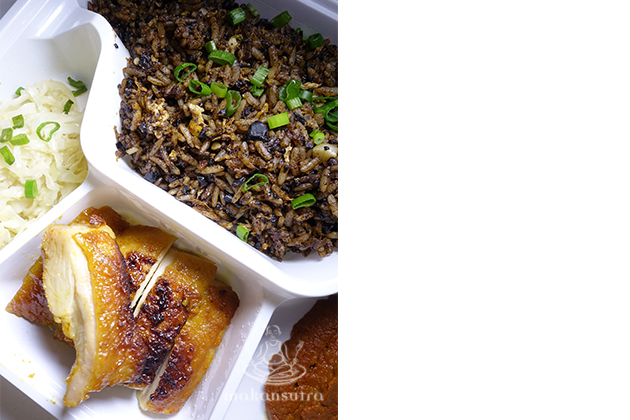 Malcolm Lee, the first Peranakan Michelin Star recipient, put what you cannot easily get in one box- Buah Keluak Fried Rice with Roasted Sambal Chicken and greens. He is not stingy with the black nut paste and the results show. He also introduced the rare Nonya style Lo Kai Yik (fermented red beancurd braised chicken stew with greens and taupok) but done with pork. This earthy umami explosion of a dish in your mouth, shows the Cantonese influence in local Peranakan culinary culture.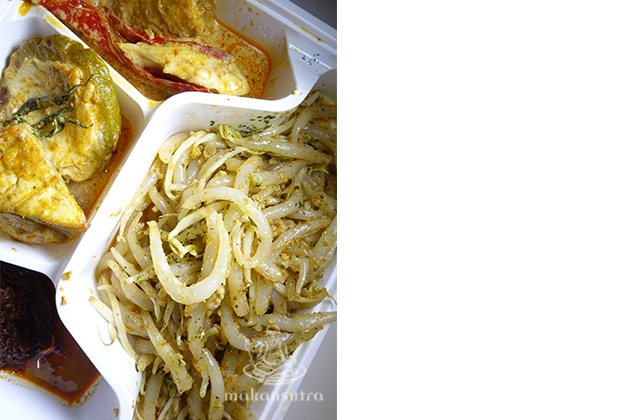 My task, besides working with partners to ensure a smooth digital ordering and seamless in-app payment system, plus a smooth back automated back of house operations work, phew- was to come up with five re-imagined local heritage and hawker fare. So the Fried Laksa Lo She Fun or rat tail pasta with Curry Yong Tau Foo was born. And to take the well-liked and imported Mac and Cheese, I created the Salted Egg Yolk Mac with prawns, crunchy celery chunks and sambal!
All packs weigh in at a substantial 400gms (at least) and they are regenerated via a steaming method and "no microwave please" was my intent all along. Each dish was introduced with that system in mind. Prices range from$8 to $12 via in-app credit card or other systems.
So, what's next, drone delivery or digital automats on wheels?
As easy as 5 steps to order-
1) Download the DTG app (downtown gallery) from Google play or Apple app store
2) Head to re:store section on the app
3) Select the menu
4) Select collection timing and make payment
5) Collect and enjoy the food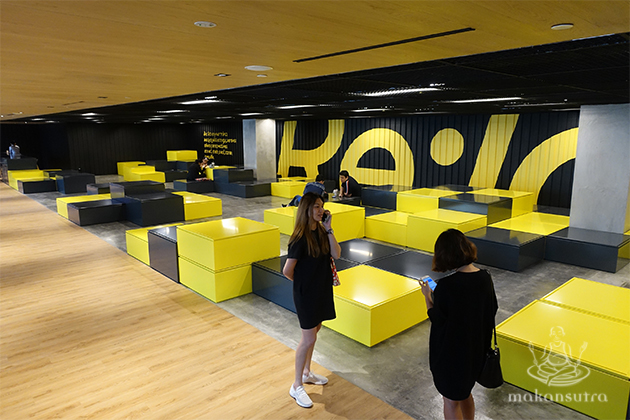 Re:Store
#03-11, Downtown Gallery
6, Shenton Way (Former DBS Bldg)
10am-7pm daily
(Download the free Downtown Gallery app to order )