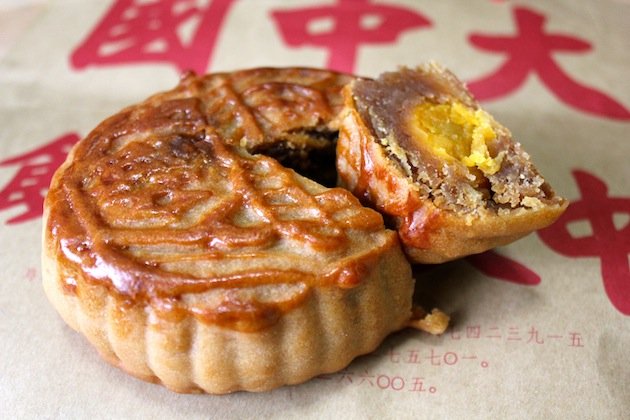 Over the Mooncake
By Tris Marlis - Tuesday, Aug 27, 2013
The Mid-Autumn festival may only be a one-day fare, yet the celebration and mooncake feast that follows can stretch to more than a month long. Traditional bakeries, restaurants, hotels and even tea houses, chocolatier and other lifestyle shops are jumping on the bandwagon and started offering mooncakes. Their creations, all screaming for attention, come in extravagant packaging and sometimes outrageous flavours. Whether you are buying mooncakes for family gathering or as gifts for friends, in traditional or fancier renditions, here are a few eye-catching treats this year.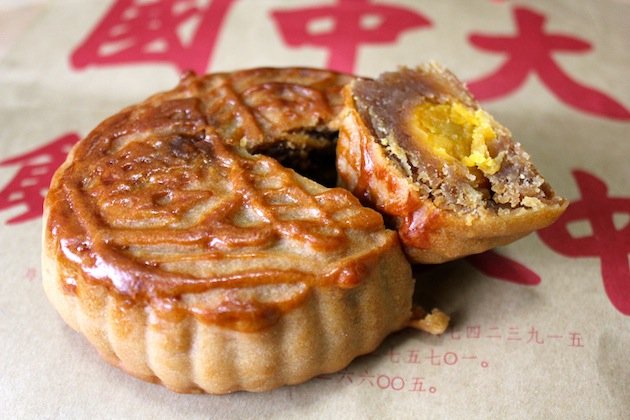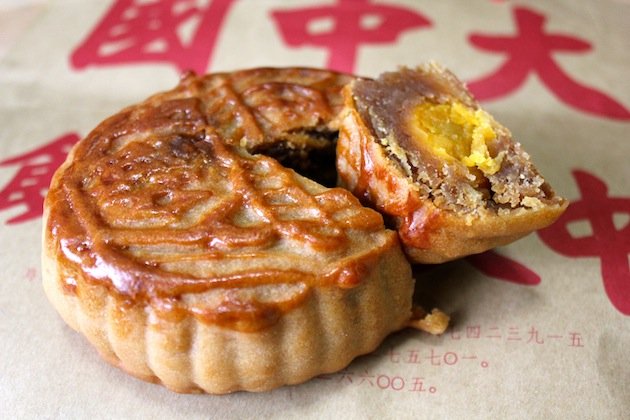 Traditional Mooncake – Tai Chong Kok (34 Sago St, Tel: 6227 5701)
They don't try too hard to be innovative with their offerings, all they do is just keep perfecting the traditional mooncake. This is still the benchmark for all traditional style mooncakes here. If you are looking for a good lotus paste mooncake with egg yolk, this is the one. The yolk comes in single, double and even four, encased in sweet and smooth lotus paste wrapped in thin skin. We also love their packaging, the retro look that somewhat has become 'in' again.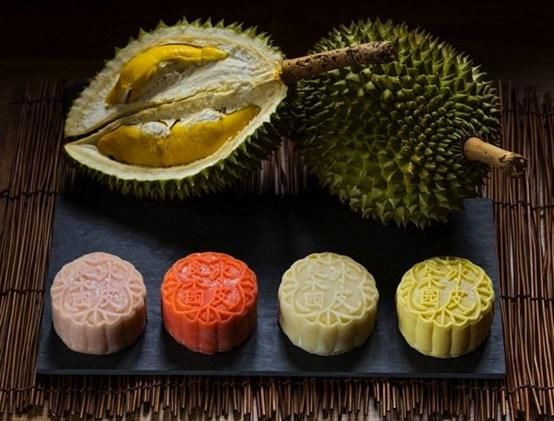 Durian Mooncake – Goodwood Park (22 Scotts Rd, Tel: 6737 7411)
Durian mooncake is a must this year, especially when this season is at its best. The Goodwood Park Hotel's annual durian fiesta might have ended a month ago, but the hotel is continuing the party in the box of durian mooncakes with four different types – Mao Shan Wang, butter durian, red prawn and D88. These four types of durian have the similar creamy texture and are considered the sweeter crop among the lot.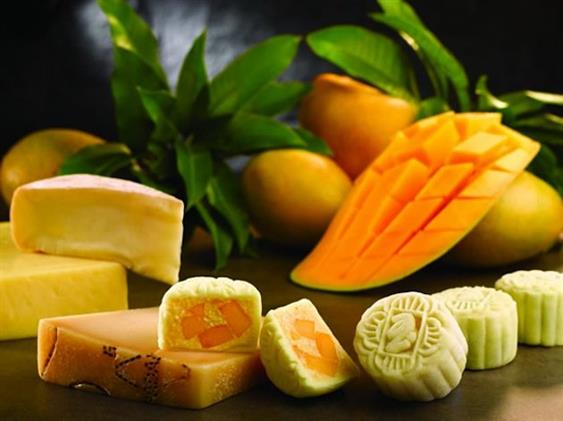 Fruity Mooncake – Peony Jade (3A River Valley Rd, Tel: 6338 0305)
Peony Jade's snowskin collection is like an orchard in a box. Guava, avocado, passion fruit, berries, mango and coconut are among the flavours encased in the delicate snowskin. Their mango and cheese is an interesting pairing, the saltiness of cheese balances the sweetness of mango very well. The salted gula melaka with coconut gives the same effect.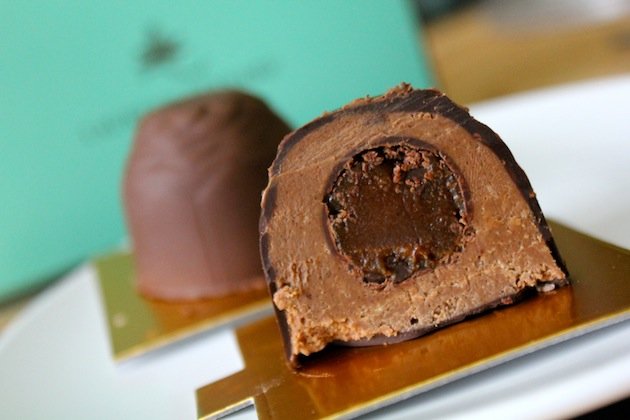 Chocolate Mooncake – Laurent Bernard Chocolatier (80 Mohamed Sultan Rd, Tel: 6235 9007)
This is not mooncake your grandmother would say. It probably is just another excuse for chocolate lovers to indulge during the festival. The chocolate mooncake is almost like a truffle with dark or milk chocolate filled with hazelnut praline and salted caramel fondant. The white chocolate and green tea chocolate version comes with fruity pearl inside, which makes it look more like a mooncake. But hey, whatever floats your mooncake boat.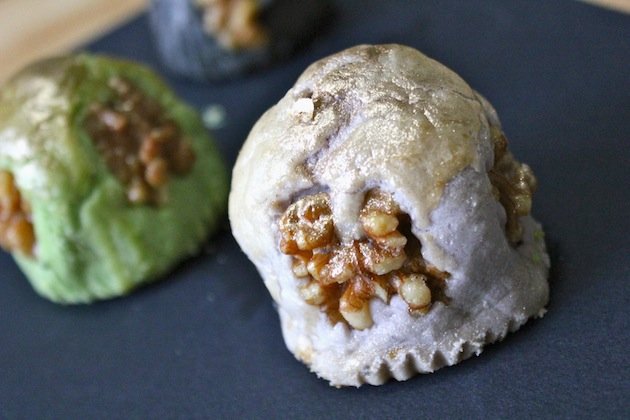 Crumbly Mooncake – Gin Thye Cake Maker (Various outlets, 66 Kallang Bahru, #01-491, Tel: 6396 8472)
Besides the flaky crust mooncake, this walnut mooncake is another option if you are looking for crumbly mid-autumn treats. The outer layer is biscuity and comes with pieces of crispy and fragrant walnuts. It complements the filling which comes in small amount, but just enough to hold the pastry together.