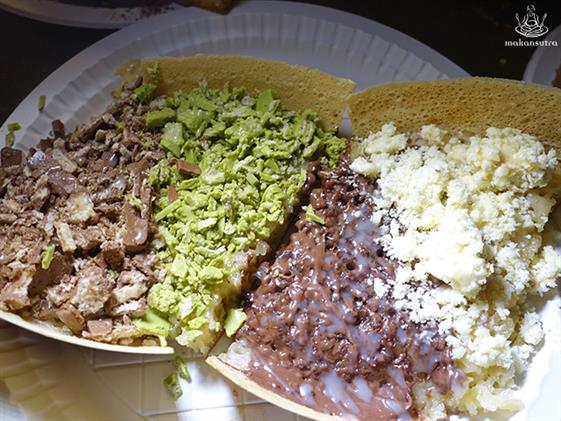 "Overwhelming"
By KF Seetoh - Saturday, Apr 23, 2016
The one word that echoed through all the organisers, chefs, presenters hawkers and customers at this year's World Street Food Congress 2106 in Manila (20th -24th April), was "overwhelming". Even the sponsors and presenters, Ayala Malls and the DOT (Department of Tourism) and the Tourism Promotions Board (TPB) was taken by the response and had to frantically adjust to meet expectations. Try biting into these facts for starters: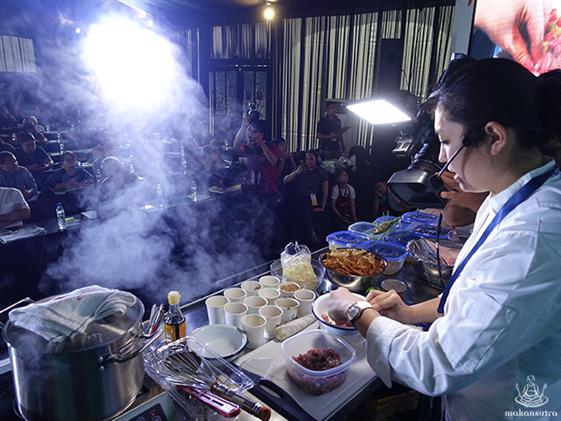 · 12,000 people turned up on day one on 20th April when the organisers only factored for half that amount. The gates opened at 4pm and by 6pm, 6000 had showed up. They had to turn people away and the gate and profusely apologise and promise to double up the next day (which they did), but 20 per cent more people showed up.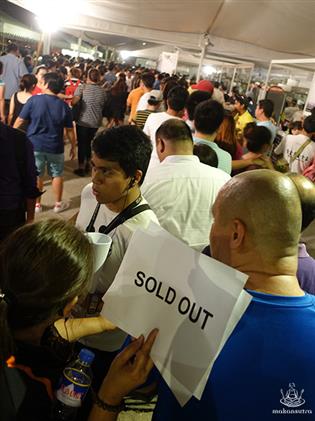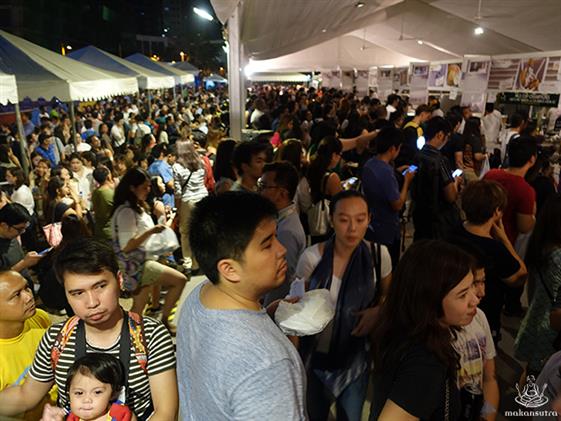 · By day three, three hawkers fell sick in their quest to please the never ending queues. They forgot to eat and had tummy problems. An Indonesian hawker developed swollen feet just standing all day to grill 350kg of Iga Bakar pork ribs.
· Both the container truck chillers were used to full capacity and 20 fridges were brought in to temporarily contain the excess orders of food supply.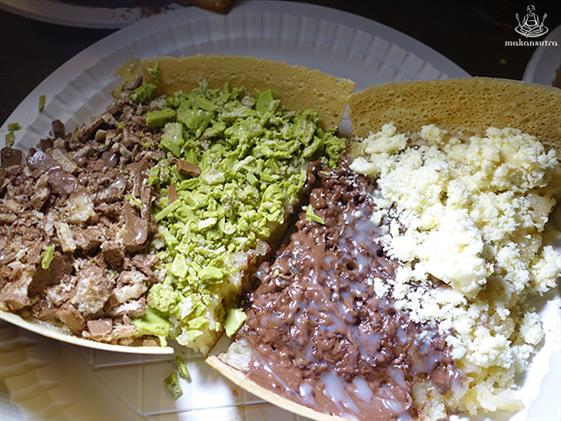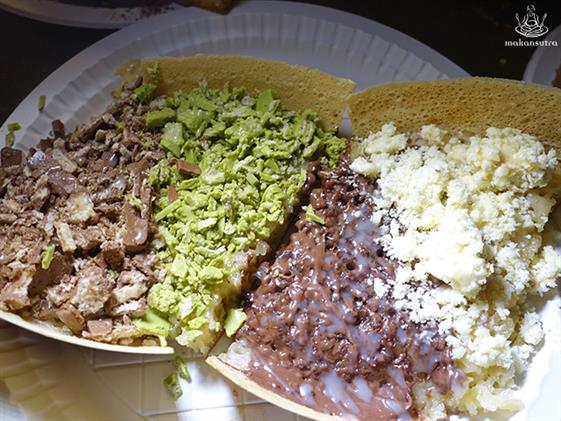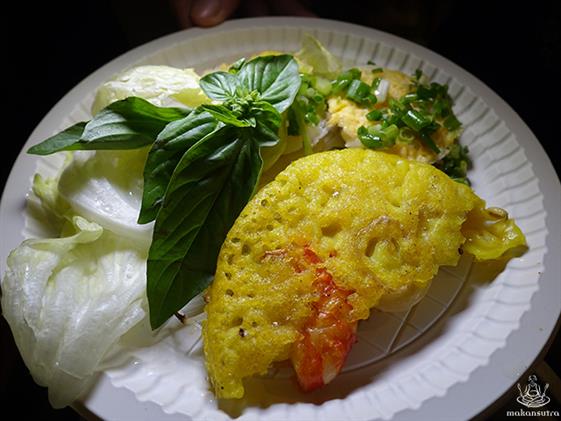 · Each hawker averaged anything from 600 orders per evening, some, like the Banana Sticky Rice or Cuoi Nuong from Vietnam and the Iga Bakar ribs from Indonesia served up over 1000 a night.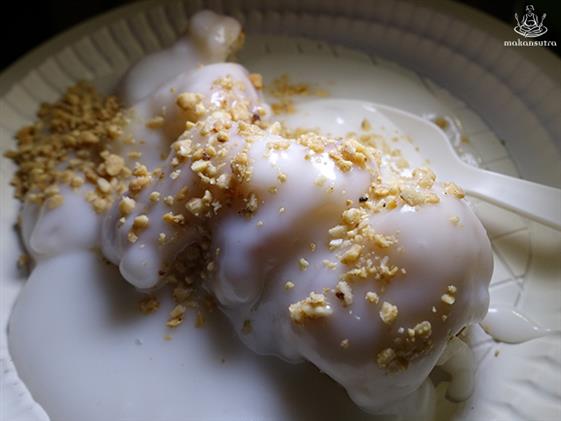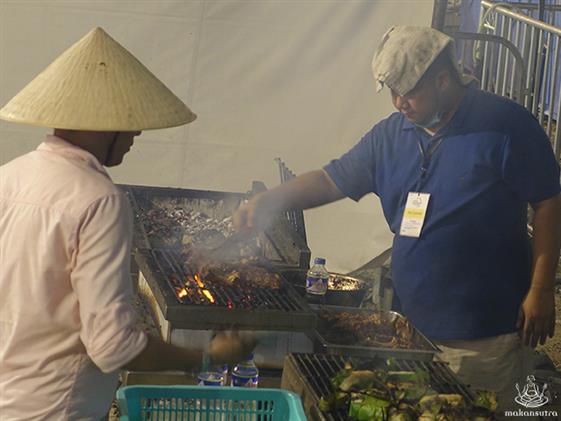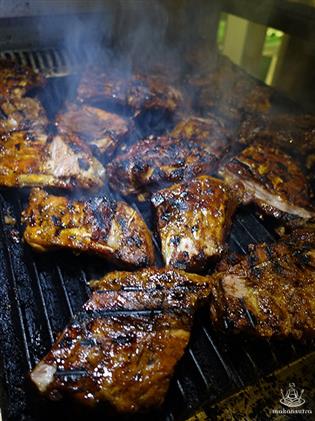 · "We need a bigger version of this event next year" was the words of the Philippines Secretary of Tourism Mr Ramon Jiminez as saw the packed crowds when he visited the event on day on.
We let the pictures paint the mood, atmosphere, crowds and the deliciousness at this year's World Street Food Congress in Bonifacio Global City, Manila (Federacion Drive and 9th Ave).