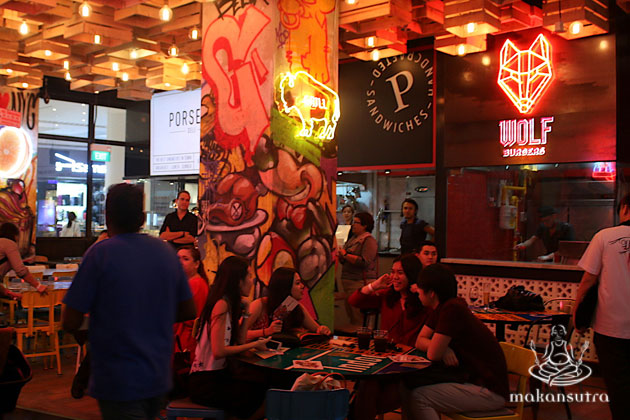 PasarBella Opens at Suntec City
By Catherine Ling - Thursday, Feb 11, 2016
Ah PasarBella…Singapore's well-loved 'farmer's market' at Grandstand Bukit Timah, an enclave of exotic produce and warm community vibes…that's just slightly out of the way for many of us. But they've opened a second outlet right in town at Suntec City. Sounds like we don't have to travel far now to ogle at ultra niche foodie goodies? Not quite.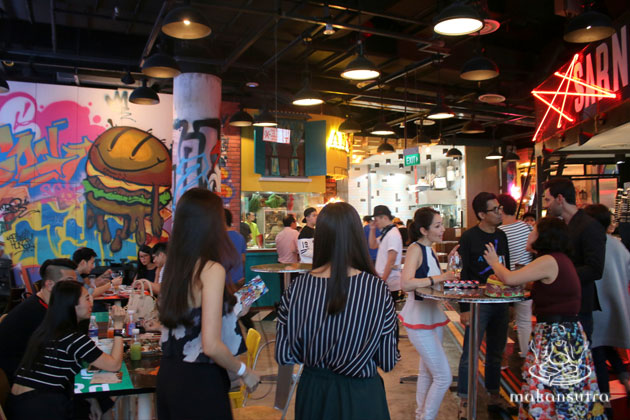 If you're expecting gourmet groceries, you'll be taken aback. PasarBella@Suntec is nothing like the PasarBella at Bukit Timah. Step in and you'll be greeted by garish lighting, graffiti-ed walls and street art illustrations of food and cartoon caricatures, all trying to replicate the bustling street vibe of Lower East Side New York City.
But there's food for sure, and plenty of it. Within the 7,000 square feet are 13 food concept stalls: carefully selected gourmet food purveyors, wine and beer merchants and a craft retailer.
Meat-lovers have so much to choose from. Wolf Burgers by the team at Carvers & Co offers gourmet burgers – buttermilk fried chicken, gochujang pork, and juicy beef patties that they insist on doing medium rare only. Mad Dogs Grill has BBQ ribs, Angus beef steaks, grilled sausages, roast chicken, and lamb cutlets cooked to your liking. Porseno Deli carves up house-made pastrami and smoked meats for sandwiches. Over at Grilllo, it's hearty meat-based skewers and bowls.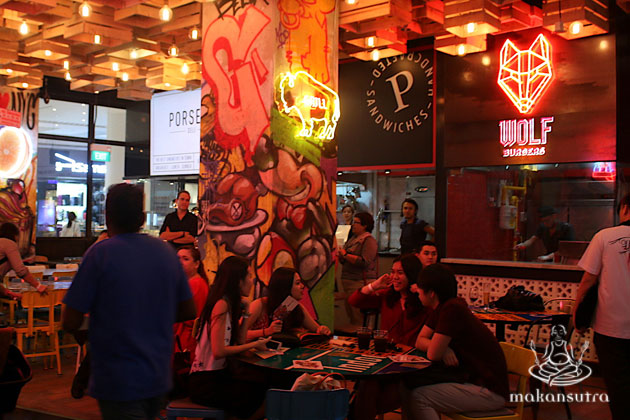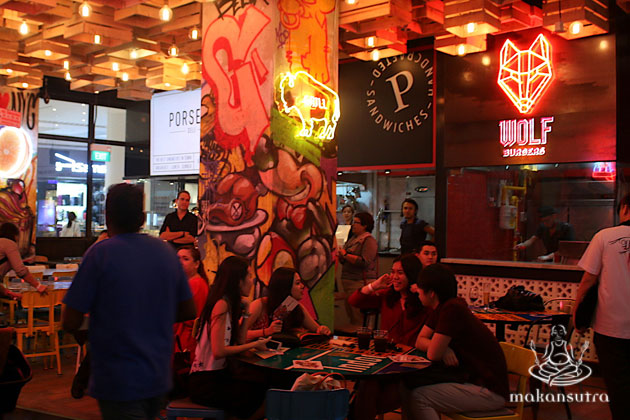 Meat isn't everything here though.
Pimp My Salad lets you customise or 'pimp' your own salad with healthy vegetable, meat and grain options (the grilled lamb is good) while Pita & Olives, a Mediterranean-style bistro offers freshly baked pita bread and ingredients such as olives, tahini and chickpeas to create kebabs, falafels and more.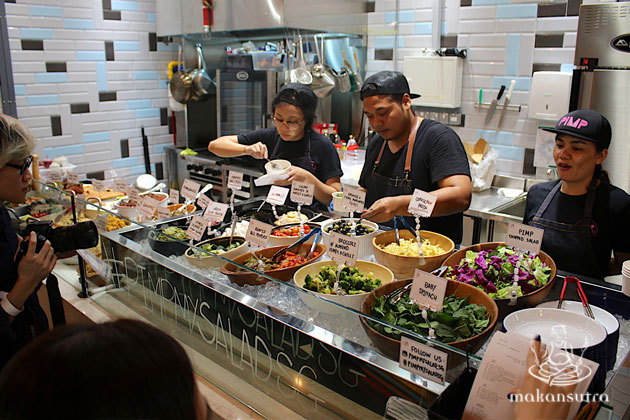 Cajun on Wheels takes on the spirit of the gourmet food truck, dishing out buckets of Louisiana-style seafood (crabs, mussels, clams and prawns), alongside a serving of fries and sauce of your choice.
If you're craving Asian flavours, head over to Rollie Ollie for playful and modern sushi rolls, incorporating Asian-inspired ingredients like kimchi and spicy crab meat, as well as a selection of poke bowls – their spin on the beloved chirashi bowls – doused with flavours of your choice such as yuzu, wasabi, sriracha, sesame or Korean chili sauce.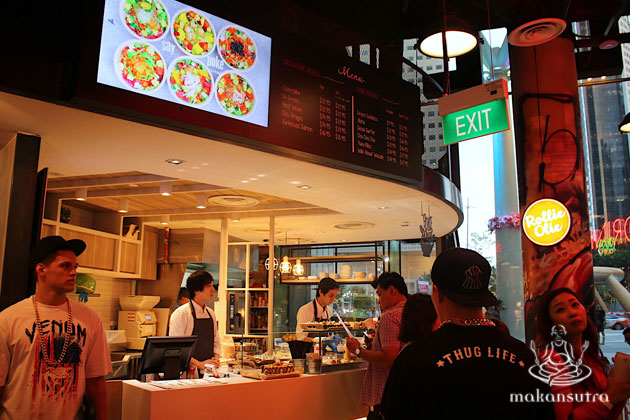 You can get Vietnamese style dishes like beef pho, crab noodles, grilled pork vermicelli, spring rolls and salads at An-An, which is led by the folks behind Madam Saigon. Interestingly, the curry is the dish that stands out most here.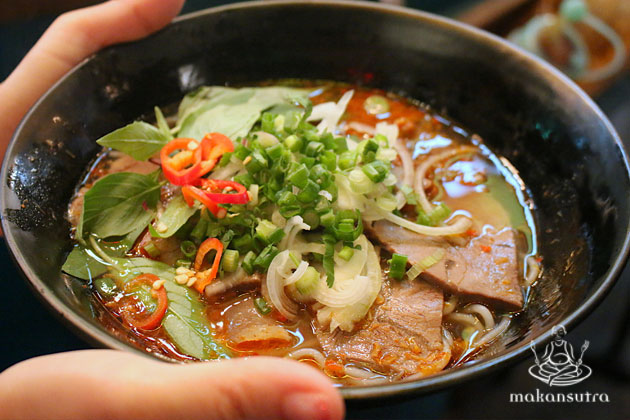 The other Asian stop is the popular Korean fried chicken with Choo Choo Chicken. While the chicken isn't much to shout about, the rice burger is like a giant flavour-packed onigiri.
There is a trio of drink places: Squeezed for cold-pressed juices or frozen yogurts; Sarnies for coffee to-go and Cocowhip, a vegan soft serve made from coconut juice; DRINKS! has pretty much everything else (craft beer, wines, cocktails and soft drinks).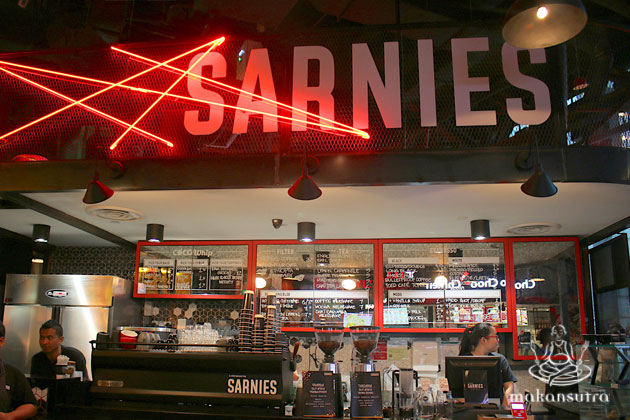 So PasarBella@Suntec is quite a departure from the original outlet at Bukit Timah; it doesn't have the variety (30 stalls) or the relaxed market-like atmosphere. Some will debate whether it is a gourmet food hall or overpriced food court, but as a collective dining destination, it's sure to give the other eateries at Suntec a run for their money.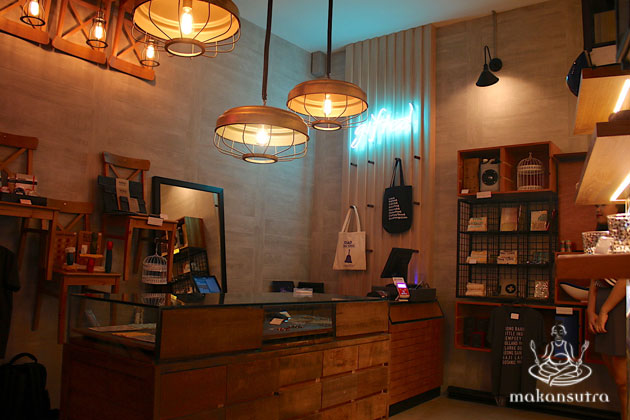 PASARBELLA@SUNTEC
Suntec City, 3 Temasek Blvd,
#01-455 to 461 North Wing,
Singapore 038983
Open daily for all day dining 10am to 10pm