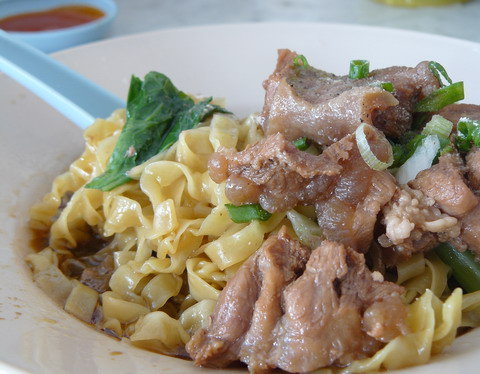 Penang's Famous Sai Lam Coffee Shop
By CK Lam - Wednesday, May 30, 2012
Located in the heart of Georgetown, Chulia Street is where you can find many of the famous dishes that Penang has to offer. Littered with backpacker cafes and authentic old-school coffee shops, this historical street is home to a fair number of hawker gems.
One in particular is Sai Lam Coffee Shop, right on the corner of Chulia and Carnavon Street. Operated by "Ah Ngau" and his family, Penang-ites flock to Sai Lam to have arguably the best wan tan noodles in town. One of Penang's original tok-tok mee sellers, Ah Ngau has been selling his wan tan mee at this spot for decades.
His wan tan mee – ordered with clear soup or with a rich beef stock soup – is served with meat, leafy vegetables and a couple of dumplings and the noodles are fantastic to eat as it has a firm al dente bite to it.
But it is his dumplings that have locals coming back for more. Ah Ngau makes his own dumplings and it is easy to see why he takes great pride in them. His wan tan skins are delicate but he manages to pack in a generous amount of minced meat without the skin breaking.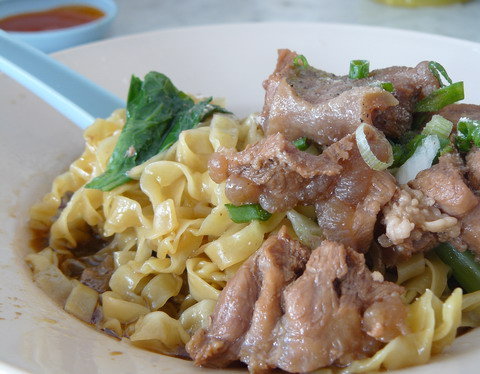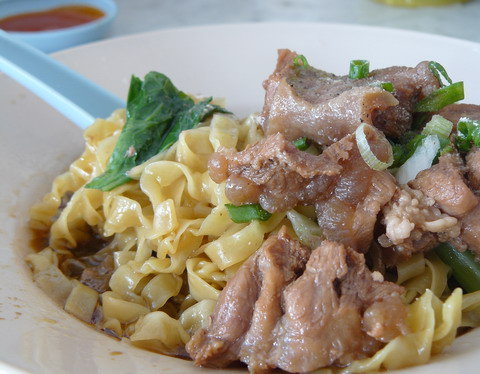 While he is known for his wan tan noodles, his other signature dish, the Chinese-style braised beef brisket with wan tan noodles, is no slouch. A generous portion of flavourful braised beef pieces is served with his al dente noodles and his dry noodles comes with a light stew sauce instead of the more typical dark soya sauce mixture.
Another Sai Lam dish which is a hit among locals and foreigners is its authentic Hainanese Satay.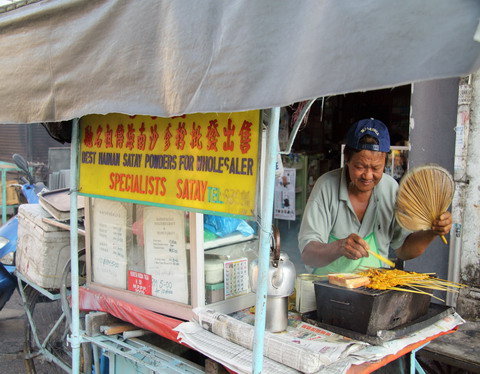 Increasingly rare, Hainanese satays are different from most satays in Penang because of the peanut sauce. Potato, chilli and sour plum are added to the peanut sauce mixture to give it extra creaminess and zing.
If you happen to be there between late afternoon and eight at night, you can order the roti bakar which is only available then. Similar to Singapore's kaya toast, locals will order the roti and dip it into the satay sauce for a truly heavenly eating experience!
Sai Lam Coffee Shop
Junction of Chulia & Carnavon Street
10200 Penang
Business Hours: 12pm – 9pm
Closed On Sundays
The wan tan mee stall opens from one in the afternoon and closes early evening.