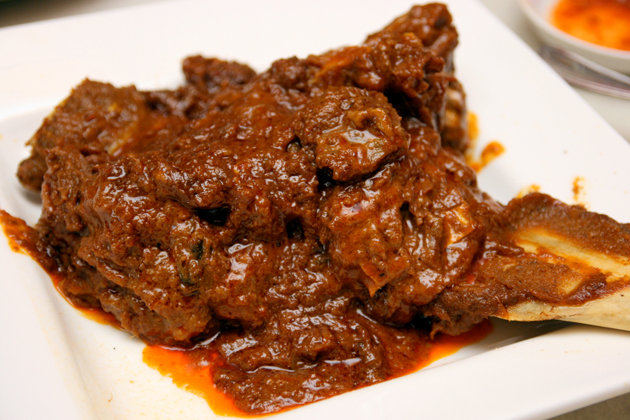 Peranakan Gems out of a Betel Box
By Catherine Ling - Monday, Dec 31, 2012
This is where the infamous Blue Lagoon pub used to be – ground zero for Vietnamese hookers, the scene of many a drunken brawl and seedy activities. One day it infringed the law and had to be shut. So Tony Tan (no, not the President), owner and manager of the Betel Box Backpackers Hostel upstairs, decided enough was enough. He was taking over. And today 200 Joo Chiat Road is the address of a bright, cosy bistro with a much nobler aim – focusing on heritage and conservation.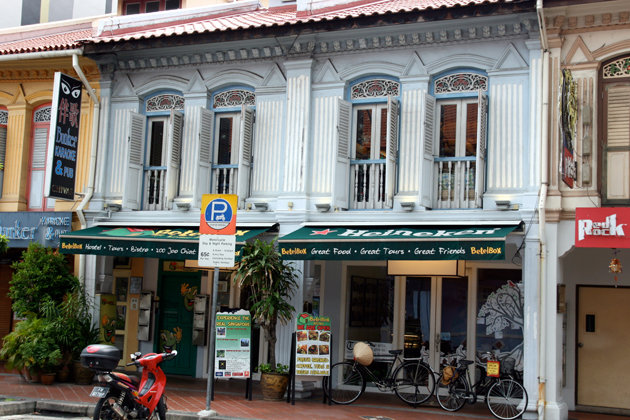 The Betel Box Hostel runs popular walking and eating tours of Joo Chiat that draws not just backpackers but also guests from five-star hotels and expatriates eager to learn more. So it was natural that Tony also wanted a place where his guests could sit down and try many heritage dishes in one place, as an alternative to having 20 people all share one dish at as many as 30 stops.
The casual bistro also features antiques (some of the furnitures are 70-80 years old), artwork and Peranakan paraphernalia, some for sale. Murals from budding artists adorn the walls, and books on Singapore heritage and culture make this a great place for anyone wanting to do a spot of research. Tony says, "I'm not Peranakan myself but third-generation Chinese. I have interacted with Peranakan neighbours and friends when I'm younger but what really drew me to the Peranakan culture is when I setup the hostel 10 years ago in Joo Chiat/ Katong. My Joo Chiat neighbours are mostly Peranakan and they are very supportive of my heritage work. As I became close friends with many of them, they encouraged me to join The Peranakan Association to get more involved. I believe that the Peranakan culture is implied in many parts of our Singaporean identity."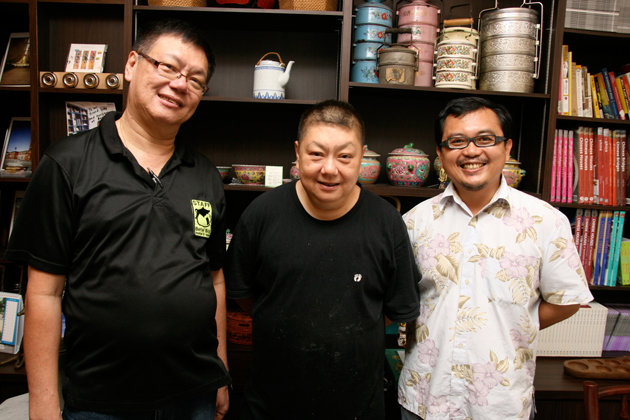 Tony (right, above) managed to get brothers Victor (left) and Ben Teo (centre) to manage and cook respectively for the bistro. Ben is from a Malaccan Straits-Chinese family and his natural love for cooking took him places, from Geylang to the "seven-star" Sheraton in Kuwait cooking for Mid-East royalty. When he settled back in Singapore, he decided to follow his passion in Southeast Asian and Straits Chinese cooking.
At first they introduced colonial English cuisine but soon added Peranakan dishes like Babi Pongteh, Nonya Chicken Curry, Assam Pedas Fish, Pork Cincalok and other familiar favourites such as Ngoh Hiang and Hae Cho.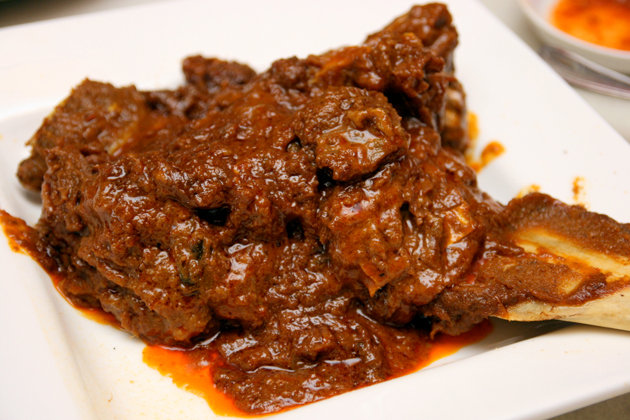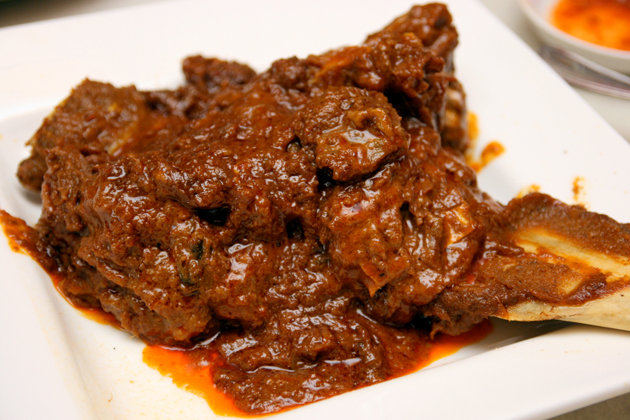 The chef "Uncle Ben" has also come up with a terrific "Ikan Sumbat" or stuffed fish with meat and prawns, beautifully spiced, coated with light batter and deep-fried. Nanas Yong Tau Foo, which is another house specialty features pineapple in the coconut curry sauce. Ben also does a special dry beef curry rib, which is a whole beef rib stewed in rich rendang spices (pre-order necessary).
And how have foreigners taken to our heritage cuisine?
Tony says, "Peranakan flavours is an acquired taste for most tourists. However, with travel and food TV programmes, most tourists are very willing to try. Generally speaking, dishes like Beef Rendang, Assam Fish, Nonya Curry and Nonya Laksa are winners. Some tourists even come to the restaurant armed with a list of must-eat Peranakan favourites."
For now, the 17-month old bistro's customers are mainly locals. There are Peranakan families, especially older patrons, some of whom travel across the island. We all know these are the hardest to please as every Peranakan family will insist their grandmother's version is the best.
Betel Box Bistro is still a hidden find for now but word-of-mouth referrals are gaining momentum. Tony, who is a huge foodie, is hoping to offer cooking classes as well in the future.