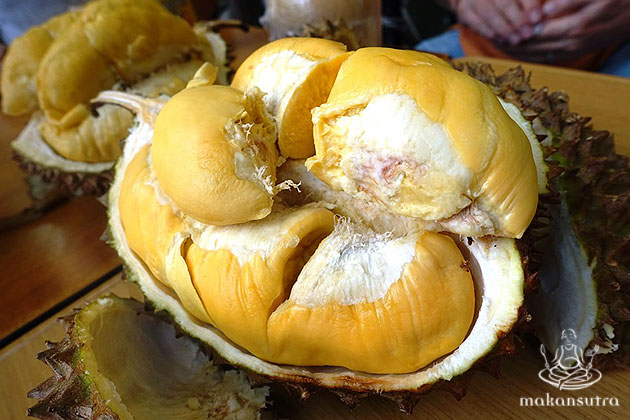 Philippines Durians: Devour the Davao Durians in Singapore
By KF Seetoh - Friday, Oct 17, 2014
Puyat, Chanee, Arancillo… not quite the usual foreign durian names that will ring any bell when you confront your desires at a durian stall. At most perhaps, you may see Monthong, which is associated with Thailand. But these are a new breed of durians that have made their way here from the Philippines recently.
"Many foreign customers like the mainland Chinese and the Hong Kongers ask for the Mao Shan Wang or the strong D24 ones thinking they are easy to like just because Singaporeans like them," says Alun Zhou, owner of 101 Fruits in Chinatown. "But when they try it, they can't handle the rich, creamy, sweet, alcoholic bitterness, so these Philippine durians fit in nicely for them." Alun had recently been importing these spiky wonders from Davao in the Philippines and "sales are slowly and surely picking up." He orders up to 800kg a day during peak season and is the only one currently to import these, which is why the Philippines Embassy found it worthwhile to do a shout-out event at this stall.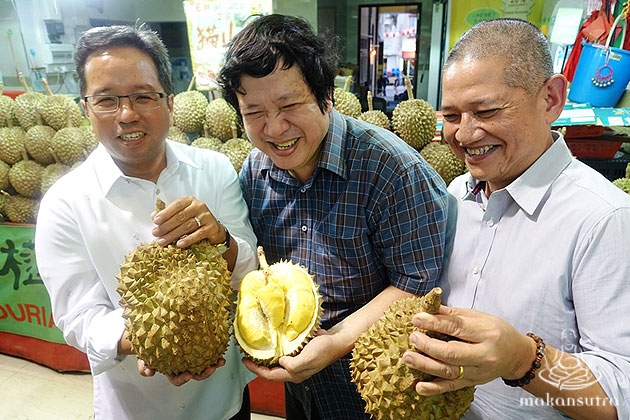 Taste-wise? The Puyat, which was the only variety available when we taste tested it earlier in the week, was surprisingly alluring. I would wedge this above the Thai Monthong and closer to the D24s. To begin with, these Puyat have a distinct aroma when opened even from afar (unlike some variants that require a close-up deep smelling act before they reveal anything). These Puyat come sweet and very creamy and with a thin skin core, which means that they have thick flesh and usually smaller seeds. They fill you up fast. If you get a properly ripened fruit, it will come with a hint of gentle bitterness that "goes poof and disappears into the mouth as soon as you realise it."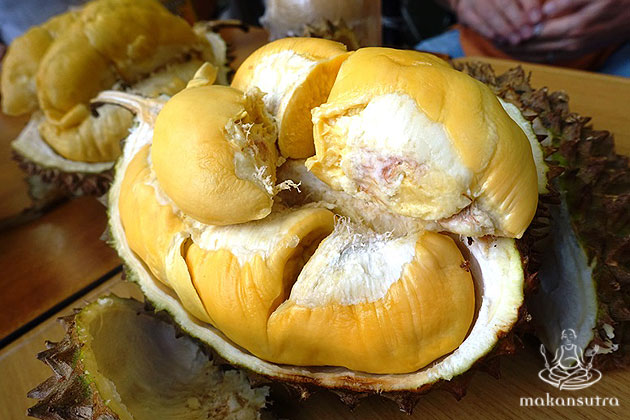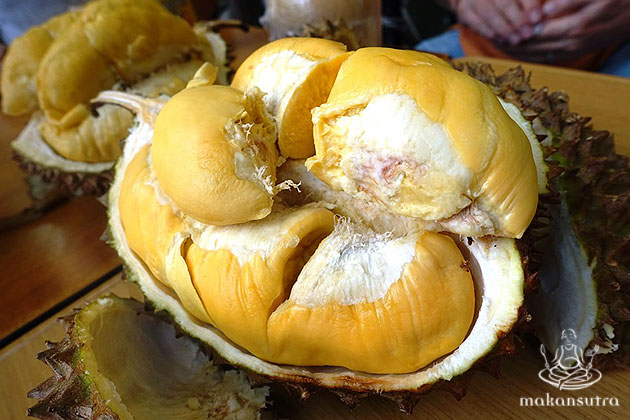 These sweet and thorny babies from Davao don't come cheap as they are air-freighted. Be prepared to fork an excess of $25 for a decent sized Puyat durian. The Philippine Ambassador to Singapore, His Excellency Antonio A. Morales was at hand to check out the durians personally and naturally wished that more Singaporeans would put the Puyat durians high on their crave list.
My verdict: at, on average, $20 for two decent grade D24s, this over-$20 Puyat may be kept at the door because of its price tag. They are flown in, unlike the trucked-in cousins from Malaysia, but Alun noted how the mainland Chinese and Hong Kongers (not all overly price conscious) are loving them, which means that there may be a huge demand for them moving forward.
I look forward to the Arancillo and Chanee durian season.
101 Fruits
Blk 336, New Bridge Centre (Keong Saik Road)
#01-300
Tel: 6323 2101