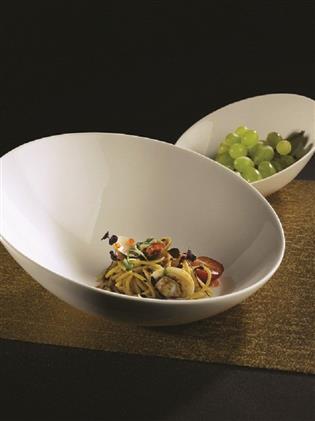 Plating It Right
By Lorraine Koh - Wednesday, May 23, 2012
The plating of food is the last step which every chef undergoes but it is possibly a more important than one assumes. The first encounter a diner has with his food is visual and how it is presented affects his judgement of the entire dish.
"While taste usually determines whether a repeat visit is deserving, plating plays a crucial role in whetting one's appetite and enhancing the entire dining experience," says Ms Grace Tan, the manager of ToTT, a store selling kitchen ware, which also houses a small bistro and holds cooking classes for the public.
Plate Presentation
When it comes to arranging food on a plate, most chefs start from the centre.
"If you are going to arrange something on a plate, start from the centre so you don't end up with a lopsided presentation," advises Chef Jeremy Cheok, who specialises in sauces and desserts at JAM, a private dining outfit.
According to Chef Jason Dell, executive chef of Regent Bali, his plating style is to present the hero of a dish as the centrepiece of the plate, rather than spread it around the plate at different angles.
"But there are no set rules. People have their own style," says Chef Jason.
Size Matters
Restaurants like to use large plates as it gives dishes room to breathe and adds a touch of elegance. This is especially true for French food.
"Food is like a piece of art. It shares the same spirit of cooking and styling. Due to its artistic nature, French cuisine are usually presented on a bigger plate to allow Chefs to design their art pieces i.e. food presentation," adds Chef Emmanuel Stroobant, executive chef and owner of Saint Pierre.
Black or White
Ever wondered why the majority of plates are white in colour?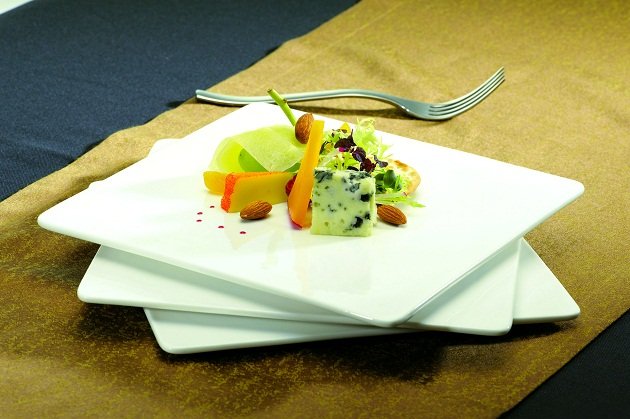 "Typically, chefs choose a more neutral plate colour such as cream or white porcelain so that the colours of the dish stand out and look more appealing to diners. Similarly, to create contrast, Japanese restaurants tend to use black plates as the main colour of sushi is white," says Ms Tan.
Chef Jason adds, "I do like to use white plates as a canvas as opposed to glass or other materials. I feel that food stands out more with white."
Shape of my heart
In general, the choice of a plate's shape is determined by the practicality and how intricate the food looks. Anyone can follow these rules when they entertain at home and Ms Tan shares with us some rules and norms for you to get started at home:
•Rectangular plates are usually used to present bite size dishes such as tapas or sushi, which will look more dramatic when displayed in a linear way.
•Round deep plates are often used for pasta with sauces.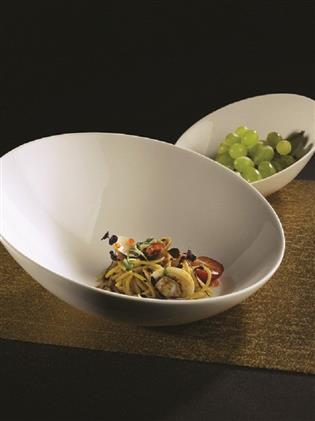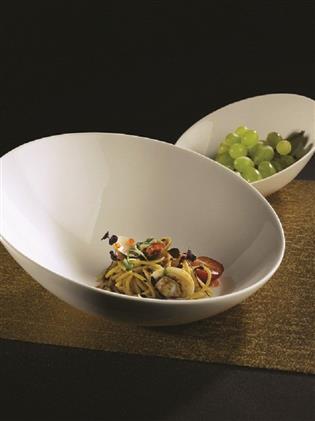 •Flat plates are used for desserts or appetisers with colourful garnishing.
•Plates with an unconventional rim design (such as a wavy rim) are used for desserts with a simple presentation.
• Dramatically-shaped deep bowls are more commonly chosen for soup/sauce-based dishes (such as ramen and pasta), for both functionality and aesthetic purposes (see picture).
•Shallow bowls or casseroles are used for food with little sauce or gravy (salad, rice), or for thick soup base dishes (such as shark's fin).
•Smaller shallow bowls are also typically used to contain condiments.